Marco Mei of Bicycle Corporation has made public his playlist for his next show. Scientific Sound Asia is the Asian electronic music station for Japan, China, Thailand, Taiwan, Korea, Sri Lanka and internationally.
Marco Mei hails from Italy and has over thirty years of experience as a producer and DJ. In his beginnings, as a DJ and producer, his initial genres which enticed him were Afrobeat and synthesised music. He set off on his career as a DJ in the early nineties and has in the latter years of his career playing at dazzling festivals and nightclubs sharing the turntables with Roger Sanchez, David Morales, Ralph Falcon and Sander Kleinenberg to name a few.
As his career blossomed he gained a residency at Pacha Club in Sharm-El-Sheikh. In the years which followed he started touring across the planet and fine-tuned his art as a DJ at many nightspots including Woo Bar, Fuse (Brussels), Room 18 (Taipei), Bangaluu (Berlin), G-Star (Pattaya), SOS Supper Club (Bali), NLO (Minsk) together with artists such as Harry "Choo Choo" Romero, Justin Berkmann and Funk D'Void and many more.
Then some years later in 2009, he formed a production alliance with Stefano Ugliano (aka 6884) and the collaborative project "Bicycle Corporation" was born. Their skills as DJs and Producers flourished and their production efforts blended seamlessly with their entourage of house and techno enthusiasts.
Their first signing as a duo was with 17:44 record company and their musical ensemble has been released on record labels such as Alchemy, Miniatures, WL77, GrooveTraxx, Suka, and Revox. Since their offset as a duo over 50 tracks and remixes, across many genres from Deep and Tech-House to French House and Techno, have been released, earning them a good name in the underground scene. Bicycle Corporation released a Hard Techno remix for Virus D.D.Ds' track 'Origination' on the 31st of August, and it is a real gem.
Nowadays he resides in Taipei, Taiwan where he plays regular events with European underground vibes. His regular events in the region and his current locality have allowed him to become part of an ever-growing network of renowned artists in Southeast Asia, and he is available for further bookings through our DJ Agency.
Listen live on Saturday the 25th of September 2021 6 PM to 8 PM Indochina Time (ICT) and repeating Wednesday 6 AM to 8AM (ICT).
Marco Mei tracklist for 2021 Podcast 39.
Computer Data - Healing
Flight Facilities - Crave You (Hush Hush Bootleg)
Babsy - Amy
DJ Aedidas - Another Day (Breathe Edit)
Donnell Knox - All You Need Iz Rhythm Feat. Beata
Lonely C - Hold Up Feat. Kendra Foster (Mike Dunn Blackball Vokal Remixx)
Mr. G - Ease Ya Mind (Mango Boys Dub)
Men I Trust - Oh Dove (M@c Edit)
EP2 - Dance (Onionz Down The Block Remix)
Ian Pooley - Chord Memory (Daft Punk Remix)
Underground Resistance - Living For The Nite Feat. Yolanda (For The Nite)
Armando - Downfall (Derrick Carters Extended Edit)
Matthias Meyer & Budakid - Sweet Ease
Musumeci & Qubica - The Chameleon
Lakou Mizik - Sanba Yo Pran Pale (DJ Koze Extended Mix)
Matteo Boyero - Oceans May Be Still Feat. Lisa Samuel & Alex Dayo
Onoff - Heartbreak
Der Dritte Raum - Andromeda Mission
Staropoli - Early In The Morning
Tommier Joyson - Clap Your Hands
William Arist - B-One (Gary Beck Remix) [BEK046]
Trevino - Eclipse
Listen Here.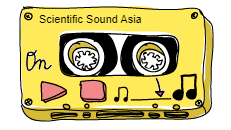 (If the player is not working click here)
Or PC Laptop, Mac users click here.

Follow us on Mixcloud here.