Bicycle Corporation guest DJ Nick E. Meta will be presenting his first 'Electronic Roots' show. Scientific Sound Asia Radio is the English language station for Asia and internationally.
Bicycle Corporation is an Italian duo of the DJ and Producer Marco MEI plus the skilled Stefano Ugliano aka 6884. In the early nineties, Marco was starting on his musical journey as a DJ and producer and began doing his events as a crew known as 'Urban People' across the whole of Italy. This earned him recognition and he earned a residency at Pacha, which in turn led to him getting DJ bookings internationally, and launched him on a musical journey around the globe.
Born and brought up in Torino, Italy, Stefano in his childhood displayed a wealth of abilities with music. He studied with passion classical piano, percussion, and drums, he loved his Chopin's and West African Djembe, but that figure of the disc jockey rearing the crowd proved more and more enchanting for the teenage Stefano. He wondered if those very electronic beats, so hard to find on '90s Italian radio stations, were going to open a completely new chapter in his life and then Bicycle Corporation evolved. Recently they have revisited their first tracks and have set up a Bandcamp page to distribute them.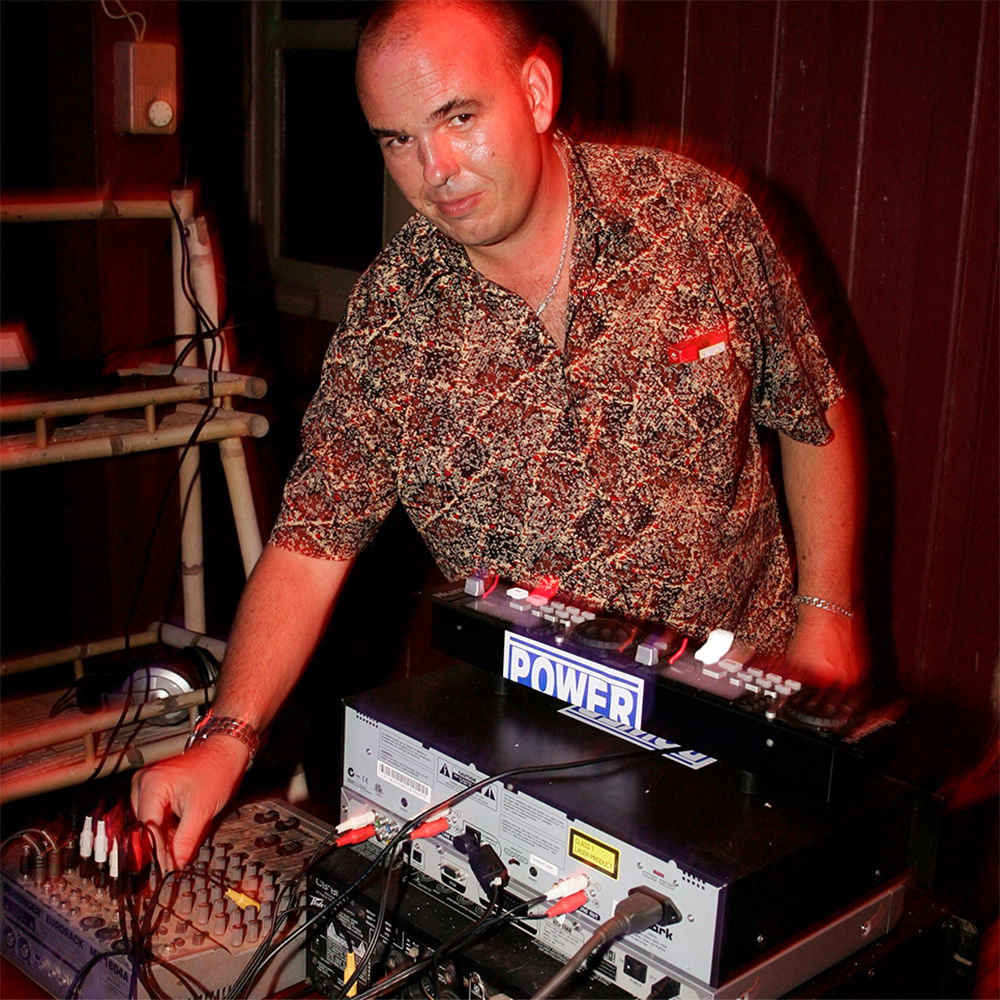 Guest DJ Nick E. Meta.
This week's guest DJ is Nick E. Meta, Nick E. Meta is a DJ originating from Berlin, Germany and now residing in Phnom Penh, Cambodia. The famed temples of Angkor Wat are only the start of things to explore in Cambodia.
Phnom-Penh-based DJ couple Sao Sopheak (Cambodia) and Nick E. Meta (Germany) are the masterminds behind one of South-East-Asia's most acclaimed independent art spaces. Since 2007, their Cambodian-German Cultural Center, "Meta House" has been contributing actively to the renaissance of Cambodian arts and culture after almost 30 years of civil war.
Before the advent of COVID19, Cambodia's capital Phnom Penh was one of the region's most liberal party destinations, offering a heady dusk-till-dawn nightlife. Despite ongoing club closures, the Meta House Crew continues at the forefront of the region's emerging electronica movement, mixing Berlin underground spirit with Asian spirituality.
Nick, who co-founded the Berlin label "D'Vision Netcom" in the early 1990s has been mixing music and producing his tracks for the last 35 years. His recent projects include the live ambient trance performance trio "Friends Electrick" as well as the spoken word project "Airstrip" with UK 'poet noir' John Gartland.
Nick's partner Sopheak is one of a few female techno DJs in the Kingdom. Behind the decks, they both create seamless dance-floor energy that never stops. During the last 10 years, the Meta House Crew has performed in Cambodia, Thailand, Vietnam and Germany.
Nicks first show is a tribute to legendary music producer Trevor Horn, featuring samples from Grace Jones' album "Slave to the Rhythm". NicK E. Meta grew up with their music in the 1980s and is still fond of it.
Other classics included are Kraftwerk's contested track for the 2000 Work Exposition in Germany or Laurie Anderson's signature piece "Oh Superman" in a remixed version; they are artfully blended and mixed with a larger number of techno/tech-house club hits and a few rarities. Following editions will feature the sounds of "Frankie Goes to Hollywood" and "Art of Noise". Nick gives deep thanks to producer Prof. Kinski for editing, mastering and adding effects to the tracks.
This show originally aired on Wednesday 11th of August 2021, listen on the Mixcloud player below.
Bicycle Corporation 'Electronic Roots' episode 08 with Nick E. Meta 11th of August 2021.
Adysyn Wassau - Full Moon
Bus - Grove
Carl Cox - Pure (Collective States Remix)
Claude Vanstroke, Catz' & Dogz - Raggadagga (Original Mix)
Cmon - Told U Wrong
Coqui Selection - God Saves The American Dream (Original Mix)
Eddie Richards - Aaaiii
Efdemin - Modern Times
Grace Jones - Slave To The Rhythm
Hoxton Whores - I Was Made For Loving You
Jam & Spoon - Follow Me (Thomas Schumacher Extended Remix)
Jimi Tenor, Freestyle Man - Forgotten Planet Awakens (Ricardo Villalobos Remix)
Ken Ishii - Glow (Filterheadz Remix)
Kevin Yost & Peter Funk - Close To My Skin
Kraftwerk - Expo 2000
Luciano - Mantra For Lizzie (Original Mix)
M.A.N.D.Y., Booka Shade, L. Anderson - O Superman (Robag's Pumper-nikkel Rmks)
Nicone - Miaupella
Red Axes - Little Prince (Bangalore Rave Version)
Sthekerson - Mimimal
The Orb - A Huge Ever Growing Pulsating Brain (Loving You Aubrey Mix Mk Ii)
TC - Funky Guitar
Transglobal Underground - Delta Disco
Tom Wax - Stayawake
The Aztec Mystic - Jaguar
Todd Terje - Pop Muzik
Afro Yemanjo - Na Procura (Zuma Dionys Remix)
Coqui Selection - God Saves The American Dream (Original Mix)
Monkey Safari - Palomar (Original Mix)
Tim Taylor & Thor 54 - Over The Hill
Listen on Mixcloud here.