Petrichor hosted by Rumesh has announced the guest DJ Peggy Deluxe and playlist for his show Wednesday 3rd of June 2020 6 to 8 PM Indochina Time (ICT) and repeating Sunday 6 to 8 AM (ICT) on Scientific Sound Asia Radio, the English language radio station for the Asian region.
Rumesh real name Rumesh Peiris is a Sri Lankan DJ and the host of the Petrichor Podcast series. In the wake of underground music evolution Rumesh is a conspicuous DJ having a soft spot on Progressive Music, he has paved the way to initiate Petrichor hosted by Rumesh which has become a well established Radio podcast series worldwide where he hosts international talents every week and last weeks show is this weeks second hour.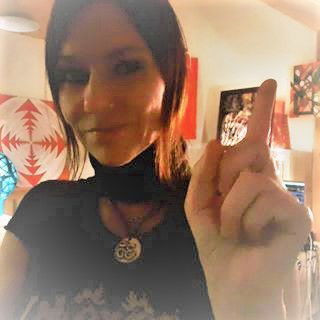 Guest DJ (first hour) Peggy Deluxe.
Thia weeks guest DJ (first hour) is Peggy Deluxe, Peggy Deluxe is a DJ who hails from Luxembourg, the capital of Luxembourg. Her DJ journey started aged 18 gaining her first gig in her home city.
Her career was groundbreaking to say the least being the first home born female DJ in her country and gaining noteriaty for her skills on the legendary Technics SL 1200 turntables. As her lopve for vinyl grew she started to lose her early interest in popular music and started to delve into electronic music.
Peggys favorite highlight of her career was playing at the Love Parade in Berlin where she played her first big Techno event and her break onto the European scene in 1998. Since then Peggy has transformed into a more progressive style and this is what she plays more often not not, we welcome her with hjer guest mix.
Petrichor 82 3rd of June 2020.
Cocho - Ataraxia (Original Mix) [The Purr]
Newman (I Love) - The Spirit of Renaissance (Original Mix) [TRYBESof]
Cornucopia - Letter For Poly (Original Mix) [Tale & Tone]
Xspance - Fire Skies (Ben Shaw Remix) [Stripped Digital]
Slow Hearts - Sands of Time (Original Mix) [All Day I Dream]
Max & Nim - Sand Waves (Newman (I Love) Extended Remix) [DAYS like NIGHTS]
Nacres - Deep Data (Original Mix) [Clinique Recordings]
Yotto - North (Original Mix) [Toolroom]
Yashar - Hephaestus (Original Mix) [Soundteller Records]
E.F.G. - Inside My Thoughts (dub.format Remix) [Balkan Connection South America]
Kamilo Sanclemente, Zalvador - Messier (Original Mix) [Serendeep]
Listen here:

(If the player is not working click here)
Or PC Laptop, Mac users click here.

Follow us on Mixcloud here.