Marco Mei of Bicycle Corporation has made public his playlist for his next show. Scientific Sound Asia is the Asian electronic music station for Japan, China, Thailand, Taiwan, Korea, Sri Lanka and internationally.
Marco Mei hails from Italy and has over thirty years of experience as a producer and DJ. In his beginnings, as a DJ and producer, his initial genres which enticed him were Afrobeat and synthesised music. He set off on his career as a DJ in the early nineties and has in the latter years of his career playing at dazzling festivals and nightclubs sharing the turntables with Roger Sanchez, David Morales, Ralph Falcon and Sander Kleinenberg to name a few.
As his career blossomed he gained a residency at Pacha Club in Sharm-El-Sheikh. In the years which followed he started touring across the planet and fine-tuned his art as a DJ at many nightspots including Woo Bar, Fuse (Brussels), Room 18 (Taipei), Bangaluu (Berlin), G-Star (Pattaya), SOS Supper Club (Bali), NLO (Minsk) together with artists such as Harry "Choo Choo" Romero, Justin Berkmann and Funk D'Void and many more.
Then some years later in 2009, he formed a production alliance with Stefano Ugliano (aka 6884) and the collaborative project "Bicycle Corporation" was born. Their skills as DJs and Producers flourished and their production efforts blended seamlessly with their entourage of house and techno enthusiasts.
Their first signing as a duo was with 17:44 record company and their musical ensemble has been released on record labels such as Alchemy, Miniatures, WL77, GrooveTraxx, Suka, and Revox. Since their offset as a duo over 50 tracks and remixes, across many genres from Deep and Tech-House to French House and Techno, have been released, earning them a good name in the underground scene. Bicycle Corporation have released a Hard Techno remix for Virus D.D.Ds' track 'Origination' on the 31st of August, and it is a real gem.
Nowadays he resides in Taipei, Taiwan where he plays regular events with European underground vibes. His regular events in the region and his current locality have allowed him to become part of an ever-growing network of renowned artists in Southeast Asia, and he is available for further bookings through our DJ Agency.
Listen live on Saturday the 18th of September 2021 6 PM to 8 PM Indochina Time (ICT) and repeating Wednesday 6 AM to 8AM (ICT).
Marco Mei tracklist for 2021 Podcast 38.
Joy Orbison - Better
Pal Joeys - Euphoria
Tilman - Lovin
Kenny Summit Feat. Yasmeen - Loving You (Ian Pooley Dub)
Till Von Sein - Jammin
Earth Boys - Okokok (Shall Not Fade)
Kameelah Waheed - America the Beautiful (Bruise Vocal)
Kerri Chandler & Rev F.L. Brown - Prayer (Instrumental Feel Mix)
Tryezz - Later Frequencies
Barry Can't Swim - Jazz Club After Hours
Elkka - Burnt Orange
Böhm - Lost City
Cassy - The One I Love
Frankie Knuckles - The Whistle Song (Cinthie Remix)
Pet Shop Boys - Can You Forgive Her (MK Remix)
Chez Damier - Can You Feel It (New York Dub)
DJ Fast Eddie - Yo Yo Get Funky (Maslow Unknown Edit)
Marco Passarani - Criticize
Reese Project - Direct Me
Todd Terry Sound Design - Melissas Dream
Keinemusik - Confusion Feat. Ali Love
Listen Here.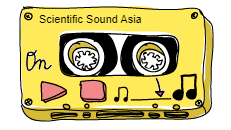 (If the player is not working click here)
Or PC Laptop, Mac users click here.

Follow us on Mixcloud here.