Marco Mei of Bicycle Corporation has made public his playlist for his next show. Scientific Sound Asia radio is the English language radio station for Japan, China, Thailand, Taiwan, Korea, Sri Lanka and internationally.
Marco Mei hails from Italy and has over thirty years of experience as a producer and DJ. In his beginnings, as a DJ and producer, his initial genres which enticed him were Afrobeat and synthesised music. He set off on his career as a DJ in the early nineties and has in the latter years of his career playing at dazzling festivals and nightclubs sharing the turntables with Roger Sanchez, David Morales, Ralph Falcon and Sander Kleinenberg to name a few.
As his career blossomed he gained a residency at Pacha Club in Sharm-El-Sheikh. In the years which followed he started touring across the planet and fine-tuned his art as a DJ at many nightspots including Woo Bar, Fuse (Brussels), Room 18 (Taipei), Bangaluu (Berlin), G-Star (Pattaya), SOS Supper Club (Bali), NLO (Minsk) together with artists such as Harry "Choo Choo" Romero, Justin Berkmann and Funk D'Void and many more.
Then some years later in 2009, he formed a production alliance with Stefano Ugliano (aka 6884) and the collaborative project "Bicycle Corporation" was born. Their skills as DJs and Producers flourished and their production efforts blended seamlessly with their entourage of house and techno enthusiasts.
Their first signing as a duo was with 17:44 record company and their musical ensemble has been released on record labels such as Alchemy, Miniatures, WL77, GrooveTraxx, Suka, and Revox. Since their offset as a duo over 50 tracks and remixes, across many genres from Deep and Tech-House to French House and Techno, have been released, earning them a good name in the underground scene. Recently they have revisited their first tracks and have set up a Bandcamp page to distribute them.
Nowadays he resides in Taipei, Taiwan where he plays regular events with European underground vibes. His regular events in the region and his current locality have allowed him to become part of an ever-growing network of renowned artists in Southeast Asia, and he is available for further bookings through our DJ Agency.
Listen live on Saturday the 21st of August 2021 6 PM to 8 PM Indochina Time (ICT) and repeating Wednesday 6 AM to 8AM (ICT).
Marco Mei tracklist for 2021 Podcast 34.
Disclosure - Happening
Joaquin Joe Claussell - The House Is Ours
Spiritual Emphasi - The Spirit
Otherlover - Love I Need
Paul Johnson - Burnin For Your Yearnin
Paul Johnson - Hear The Music
PSTW - Fixation (Jerome Sydenham Remix)
DJ T. - Patci
Kasper Bjørke - Baybi (Roman Flügel Remix)
Aerobica - Amor Suave
Giorgia Angiuli - All The Little Things (Undercatt Remix)
Luca Maniaci - Experience
Seed Selector & Giorgio Menegatti - Desaceleração [Warung Recordings]
Themba Feat. Thakzin - Sound Of Freedom (Damian Lazarus Extended Re-Shape)
Match Box - Mutation Gamble
Millero - Too Far Gone (Musumeci & Dodi Palese Remix)
Winx - Hows The Music
Grass Green - Lonely Tribe [Grass Green Records]
Robotman - Do Da Doo (Plastikmans Acid House Remix)
F.U.S.E. - F.U.
Blank Gloss - Strewn All Over [Kompakt]
Tryezz - Later Frequencies
Baltra - Wings Like Doves
Bang The Party - Bang Bang Your Mine
Beep Dee - From Above
Blake Baxter - Our Luv
Bombay Traffic - Boogie 3000 (Sven Tasnadi´s Acid Twist)
Bruise - Joy
Deichkind - Autonom (Dixon Edit) [CircoLoco Records]
Listen Here.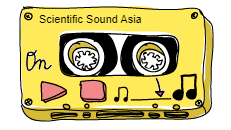 (If the player is not working click here)
Or PC Laptop, Mac users click here.

Follow us on Mixcloud here.