Yushka has published the track-list for 'House Party' 4 featuring Small Paul and Bubblewrap. Scientific Sound radio is an underground station for the Asian region and internationally.
Joining us this week are two absolute legends of the Nottingham, UK, underground music scene. Up first is Bubblewrap; the founder of the awesome Technicolour Sounds. He has been dropping beats around the UK for over a decade, is a resident for Earth Dance London, and also produces amazing analogue projections at events and festivals including Anthropos Festival.
Everything from chilled out vibes to driven Psy Breaks can be expected from him. His main aim is to bring the best in all types of electronica, from the wonky glitched out bush of Australia, to the hypnotic bass sounds of Asia, to the desert sounds of New Mexico, up to the wonked out edge of America. Anything goes as long as it's good! For this set, he drops a creative selection of laid back chill out, full of psychedelic sounds and melting harmonies.
Then we go to the other end of the spectrum with a fantastic mix from Small Paul. Small Paul was a founding member of Dagobah Sound System from Nottingham, which emerged in 1997, inspired by parties organised by Samovar and the legendary Desert Storm. In 2000 Paul and the remaining Dagobah members created Pure Filth, a club night with a squat party feel and the philosophy, 'you can have any music you want as long as it's techno'.
After many years in retirement, Paul was drawn back by the Samovar crew to play on the radio for Lockdown FM and has been a regular DJ on the station. Paul has also been working on his music and has contributed a remix to Nick Samovar's Going Loco E.P., he has also debuted a new track on his mix. We are used to seeing classic stomping techno sets from Small Paul as part of the Pure Filth collective, in his show we have something special, a groovy breaks set. Although he stays true to form and keeps it filthy!
Listen live this Tuesday the 27th of July 2021 8 PM to 10 PM Indochina Time (ICT) and repeating Saturday 8 AM to 10 AM (ICT).
'The House Party' episode 4, 27th of July 2021.
Bubblewrap Selection.
Stavroz - Zorrow [Denature Records]
Nadav Dagon - Wakka [Camel Riders]
Jack Essek - Yazd [Camel Riders]
Nicola Cruz - Folha De Jurema [The Magic Movement]
Alex Donofrio - Akumal [Camel Riders]
Deep Filip, Manimalion - Viracocha [Camel Riders]
Viken Arman - Charlie's Absinthe [Denature records]
Kerala Dust - Kylie [Zuma Music]
Pional - In Another Room [Hivern Discs]
Featured Sun - Bulbo Feat. Jo.Ke, Christopher Schwarzwälder
DJ Sergee - Lost Symphony [Camel Riders]
Hot Oasis - Tanoura[Camel Riders]
Zen Baboon - Kaleido Fish (Samsara Mix) [Baboon Clinic]
Small Paul Selection.
Baymont Bros Feat. Steppa Style - Move Ya Body [Fresh Tuna Records]
Guau & Destroyers - Turn This X Up [83]
Destroyers & Tumare - Lose Control [Elektroshok Records]
Hankook - Funky DJ [Distorsion Records]
Bad Legs - Lethalnes [Funktasty Crew Records]
Bad Legs - A7x – [Space Pizza Records]
Shade K - Dunn [Bassrock Records]
Perfect Kombo - Revo [Funktasty Crew Records]
Hankook - The Show [Elektroshok Records]
Bad Legs - Let's Go [Elektroshok Records]
DJ30A & Hud Hudia - Rock the Beat [Kaleidoscope Music]
DJ30A & Hud Hudia - My Records [Kaleidoscope Music]
Lady Shade - You (Shade K Remix) [Bassrock Records]
Guau - No More Acid [83]
Yo Speed & Destroyers - The Monster [Elektroshok Records]
Umek - Side Missions
Kill Frenzy - Mitsubishi [Octopus Recordings]
Listen here.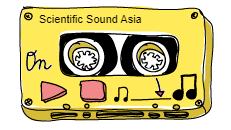 (If the player is not working click here)
Or PC Laptop, Mac users click here.

Follow us on Mixcloud here.