Gerard has published the track lists and guest DJs for his show 'The Hit List' 59 on our Radio Station this Tuesday the 26th of January 2021 at 10 PM to 12 AM Indochina Time (ICT) and repeating Saturday 10 AM to 12 PM (ICT), the underground Radio Station for Japan, Indonesia, Malaysia, Vietnam and globally.
Gerard is a Deep House, Deep Tech, Tech House and Techno producer and DJ from Angeles city in the United States with a deep passion for electronic music and has an proven method of creating it. He is a promising global talent who wants to be a key player in the future of House, broadening its culture and multiplying its catch with his style of play and production.
Gerard has recently returned to Florida, U.S.A after a period in South East Asia and works with our DJ agency Scientific Sound Asia. He is also Nu Disco manager for Brasbeat, Latin America's first and only digital source for electronic music and hosts a regular podcast/mix show featuring his charted music for each month.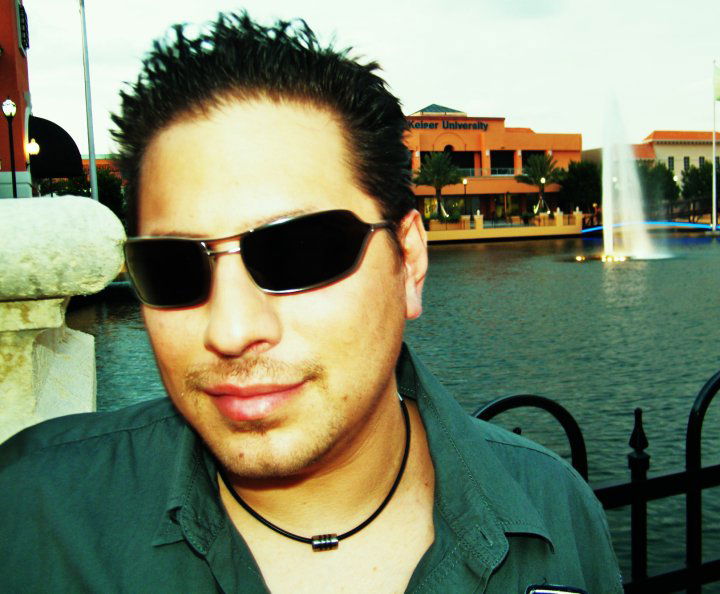 Guest DJ Eddie Lopez (first hour).
This weeks first guest DJ is Eddie Lopez, in 1994 Eddie was introduced to the world of Djing and being part of the scene and it has given him the knowledge and adaptability to many different genres ranging from deep house to techno, but the heart-pounding tribal beat of the drums along with the Latin sounds is what could best describe his musical preference.
In a recent interview, he was asked what inspires him on stage? "Looking at the happiness and joy on people's faces and feeling their vibe is what makes it come all together. I am there to share a special moment with the crowd and try to bring everyone together." In 2019 Eddie founded Despojo Music, his first record label and it has been receiving a lot of support from big online music stores such as Beatport and Brasbeat.
He has remained active in the DJ world playing at festivals and clubs but his main focus nowadays is in music production. "I want to take this time to give a special thanks to everyone that has been by my side on this journey (you know who you are) as well as my followers who are my motivation to continue to work harder and become better."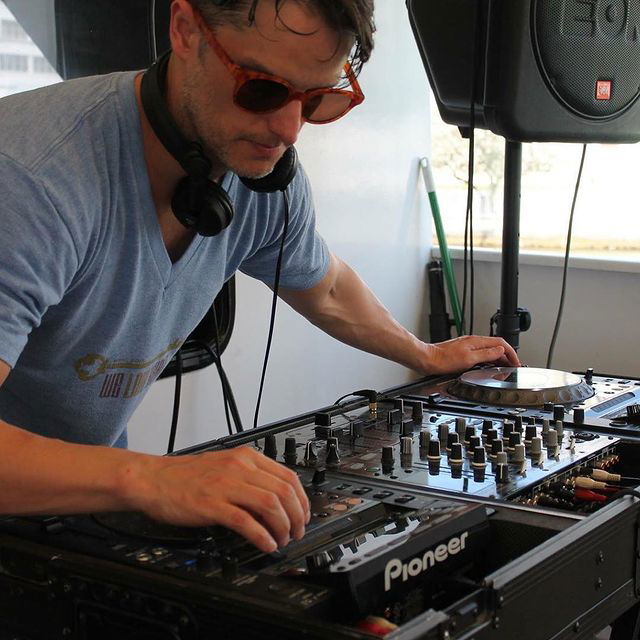 Guest DJ Parrado (second hour).
This weeks second guest DJ is Parrado, Parrado real name Pedro Parrado is a DJ and producer from Miami, Florida in the United States, and he has always had a passion for music since a young age. Fast Forward to the age of 25 and he started to learn the art of Djing from a very close friend and his passion for music was arisen.
After a couple of years of practice and highlighting his skills he got the opportunity to play at his first club appearance during the winter music conference at Electric Pickle. As the years went by he played at multiple venues such as Crobar, Nikki Beach, Villa 221, Don't Sit On The Furniture, and others.
Now his passion for music has lead him to production where he has released 2 tracks on Despojo music which is a new House Label in Miami, U.S.A. He is currently working on some other projects but rest assured that this is just the beginning, and you should expect some fresh releases this coming year, enjoy the show.
'The Hit List' episode 59 26th of January 2021.
Eddie Lopez (first hour).
Dennis Cruz - Five
Dave Crane - Blade Running (Inaki Santos Mix)
DJ Wady - We've Come (Original Mix)
Rafa Barrios - Melifluo (Original Mix)
Paco Maroto, Inaki Santos - Bonjour Les Amis (Santiago Morenod Remix)
DJ Wady & Rio Dela Duna - Brisk (Original Mix)
Da Kool vs David Herrero - Meet Her At The Loveparade (Ruben Garvi & Jorge Zar Classic Vision)
Manybeat - Hijos de La Guerra (Without Balafon Mix)
Jose Ponce - Montes de Maria (Alex Denne & Lui Maldonado Remix)
DJ Lugo, Richie Markz - Colibri (Beleir & Ribass Remix)
Roger Sanchez - Alma Rojoa Feat. Oba Frank Lords (Dub Mix)
Dirty Jones, Fer Delgado, Emmanuel DS - La Fiesta (Original Mix)
Manybeat - Se Prendio (DJ Lucerox Remix)
Denis Cruz & Luliano Mambo - La Moreria (Original Mix)
Manybeat - El Merengue (Original Mix)
Peter Parrado (second hour).
ALX - Fallen
Pablo Fierro - Kenari
Chus & Ceballos - All I Want (Technasia Remix)
Denis Cruz - Feeling High (Samu.l Remix)
Tube & Burger - Talking All Crazy (Original Mix)
Moreno Penzzolato & Octavia - U Want Me (Original Mix)
Max Chapman - Alpha
Solardo - Be Somebody (Extended Mix)
Claptone & Blaenavon - Alone (Juliet Sikora Remix)
Claude VanStroke - Barrump (Billy Kenny Remix)
Andrea Loche, Corrado Zonnedda - Creme D'Cocoa
Harry Romero - Afro Horn
Baardman - Pursuit
Listen here.

(If the player is not working click here)
Or PC Laptop, Mac users click here.

Follow us on Mixcloud here.