Gerard has published the track list and guest DJ MPSoup for his weekly show 'The Hit List' 56 on our Radio Station this Tuesday the 22nd of December 2020 at 10 PM to 12 AM Indochina Time (ICT) and repeating Saturday 10 AM to 12 PM (ICT), the underground Radio Station for Indonesia, Malaysia, Vietnam and globally.
Gerard is a Deep House, Deep Tech, Tech House and Techno producer and DJ from Angeles city in the United States with a deep passion for electronic music and has an proven method of creating it. He is a promising global talent who wants to be a key player in the future of House, broadening its culture and multiplying its catch with his style of play and production.
Gerard has recently returned to Florida, U.S.A after a period in South East Asia and works with our DJ agency Scientific Sound Asia. He is also Nu Disco manager for Brasbeat, Latin America's first and only digital source for electronic music and hosts a regular podcast/mix show featuring his charted music for each month.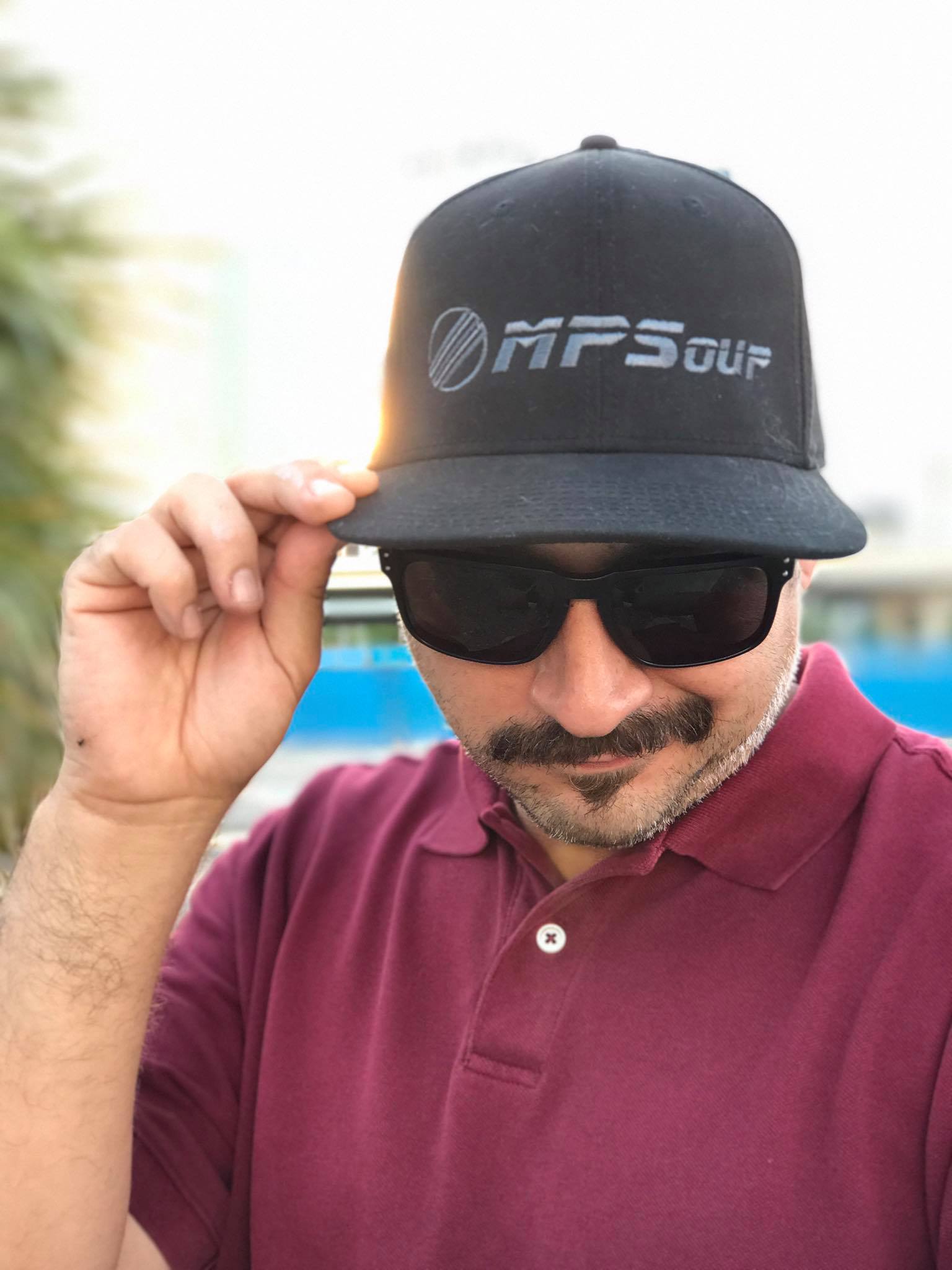 Guest DJ MPSoup.
This week's guest DJ is MPSoup. MPSoup, real name Humberto Garzaro is an artist from Tampa Bay, Florida who has been DJing professionally since May 2009, approaching 10 Years in the making, he started as Electro House/Progressive Trance DJ and has grown into a multi genre DJ.
He has participated and hosted many events in Miami from 2010 to present at a variety of events. MPSoup stands for Music Pictures and Soup, since MPSoup is a DJ, Photographer and Chef, he decided to consolidate his identity into what he is. Currently MPSoup is dedicated to Corporate and Private Events, and has a role as a family man as well with his two children making his wife and kids the drive for such diverse and character demanding career.
In his words "Blessed to be MPSoup" is also humbled and grateful to be also able to make this mix for Scientific Sound Asia, specially for his brother DJ Gerard from DEVICERATT (DVRT). This weeks show will be completely different and will be featuring Drum and Bass and Jungle, enjoy the show!
'The Hit List' episode 56 22nd of December 2020.
Fade Black - Sluggah
Traumatize - Mind Your Own
Bou - Veteran VIP
Kasra - I Dont Know What the Future Holds
Critical Impact - Pretty Girl (The Space Remix)
Friction - Yesterday (Feat. Liam Bailey)
Halogenix - Tekina
T>I & D*Minds - Pulling Teef
Urbandawn - Carnival Blues
Hyroglifics - God Given
Deviant & Mystic - Things You Do
Critical Impact - Pretty Girl (Voltage Remix)
Kasra - Let It Slide (Feat. Slay)
Pola & Bryson - Delphic Underworld
Ben Snow & Voltage - Out in the Streets (Voltage Remix)
Machinedrum & Holly - Berry Patch (Halogenix Remix)
Visages - 42.195
Unplugged - Total XTC
Myth - One Note Funk
Simula - Run This Place
Simula & Bassman - Break 'Em Down
Alix Perez - Ain't Nothing
Mistrus - Dreamer
Sub Focus & Wilkinson - Just Hold On (Sub Focus & Wilkinson vs. Pola & Bryson Remix)
Surreal & Human Nature - Soul Train
Zed Bias - Pick Up the Pieces (Feat. Boudah)(Skeptical Remix)
Alix Perez - Concrete
DRS x Kid Drama - So High
GLXY - Research & Development
Halogenix - Dragonforce
Styke - Indus
Trex - Do Nothing
Bou - Scorpio
Nu:Tone - Reverie
Break & Total Science - Dog's Dinner (Mefjus Remix)
Dillinja - Hard Noize (Break Remix)
Disrupta - With You
Droptek - Invoke (The Outsiders Remix)
Fluidity - Yes Or No
Whiney - Guernsey Airport Bubbler (feat. MC GQ)
Waeys & Was A Be - Bullying
Urbandawn - Under Your Sheets
LTJ Bukem - Atlantis (Marky & S.P.Y Rework)
Kumarion - Wanna
Alix Perez & Halogenix - Perfect Stranger
Serum - Chop House
Shy FX - Roll the Dice
Visages - About You (Feat. Laville)
Listen here:

(If the player is not working click here)
Or PC Laptop, Mac users click here.

Follow us on Mixcloud here.