El Brujo has published the track lists for his show 'El Brujo and The Wild Bunch' 20 featuring guest DJ Falso Simulacro. Scientific Sound Asia is the underground radio station for the Asian region and internationally.
El Brujo real name Robert Milanesi was born in Italy in 1964, from a very early age he obtained an addiction to music and in 1994 became revered as one of the founding fathers of the underground rave scene in Bologna, Italy. His first official release in 2008 was 'Warriors' on the Milan Label Open Legs.
His Label, Jambalay Records, was launched at their opening party in 2010 in Ibiza, Spain at Club Geminis in the Ibiza harbor. The label & El Brujo than burst onto the worldwide scene with the legendary Maya Jane Coles first charting in her February Chart 2011; his track, 'Mozambique' in collaboration with Big Mojo, which was his first physical CD release 'Nutty Fellas Are Go'.
In January 2019 his release, 'Plastic Dreams' original released on Frame Works was ranked in the Number #33 in the Beatport Hard Techno Top 100. EL Brujo has released on labels such as Elektrax, Frame Workxx, LW Recordings, Subwoofer, Berlin After Dark, Music Is The Drug, Gobekli Tepe, Fortwin Rec, Bunker, Mad Rhythm, SE7ENS, Physical Techno, and many others.
His Unique sound is one of the unknown as the cosmos is a part of El Brujo and his creation is interstellar in his "Raw" approach whatever the music genre he conceives in music innovation, every month El Brujo will be giving us a guest DJ from his 'Wild Bunch' of Techno producers and Artists. In this show El Brujo enlights us with a selection promos and tracks from his stalwarts and companions.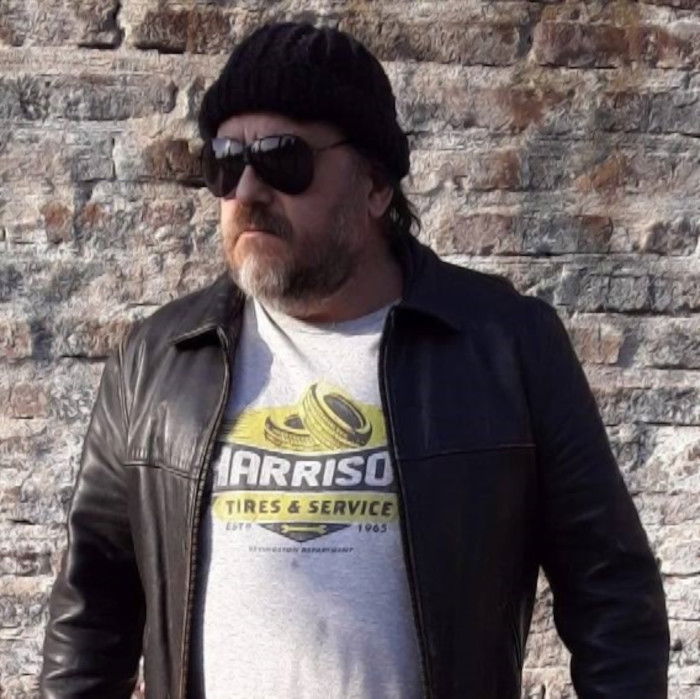 Guest DJ Falso Simulacro (second hour).
This weeks guest DJ (second hour) is Falso Simulacro, Falso Simulacro real name Rodrigo Perez Moran is an Argentinian DJ and producer hailing from the capital Buenos Aires. He has been a regular DJ in the Argentinian scene for well over 35 years whose interest in electronic music began 20 years ago.
He has performed as resident DJ at a host of nightspots across the capital city since the mid-eighties including a stint abroad in Uruguay in the early nineties. Additionally, he has performed as a guest DJ at events across the length and breadth of Argentina since his beginnings.
His production abilities have led to a span of releases across most electronic music genres like Progressive, Deep and Tech House and Techno starting with his role as a production assistant at Top Records in 1993. He performs regular shows on stations internationally including Maxximixx Electra (Tel Aviv, Israel) and LDN Radio (London, UK) and for this show for our station.
His second hour outlines a string of his original productions and releases and we look forward to the show.
Listen live on Thursday the 9th of September 2021 10 PM to 12 AM Indochina Time (ICT) and repeating Monday 10 AM to 12 PM (ICT).
'El Brujo and The Wild Bunch' episode 20, 9th September 2021.
El Brujo: (first hour).
DJ Youngy - Unity [NDI PROMO]
A503X - Peace And Music [NDI]
El Brujo - The Samsara Brotherhood [NDI PROMO]
Davide Abbrescia - Obeah [NDI PROMO]
Basscontroll - Which Witch [NDI PROMO]
Kev Willis - Sustained Idea [NDI PROMO]
Francesco Conti - Floor 6 (Acidified Version) [NDI PROMO]
Maurizio G - Flashback [NDI PROMO]
Max Boncompagni - Tensione [NDI PROMO]
N86 - Let's Have Some Fun [NDI PROMO]
Andry Verx - Wief Spelt [NDI PROMO]
El Brujo - I Hate You [NDI PROMO]
Mirojam & El Brujo - Broken Bridges [NDI PROMO]
N86 - Elevated [NDI PROMO]
Just 9eorge - Technophonic [NDI]
DJ Falso Simulacro (second hour).
Falso Simulacro - Do Mi
Falso Simulacro - Dancefloor
Falso Simulacro - Dark Funk (DT Version)
Falso Simulacro - Control
Falso Simulacro - Katana
Falso Simulacro - What
Falso Simulacro - Turn Up The Music
Falso Simulacro - Looking Better (Deep Beats Mix)
Falso Simulacro - So High
Listen here.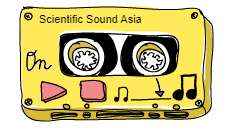 (If the player is not working click here)
Or PC Laptop, Mac users click here.

Follow us on Mixcloud here.