El Brujo has published the track-lists for his show 'El Brujo and the Wild Bunch' 11 on Thursday the 17th of December 2020 10PM to 12AM Indochina Time (ICT) and again on Monday 10AM to 12PM (ICT). Scientific Sound is the underground radio station for India, China, Sri Lanka, Cambodia, Philippines and the rest of Asia.
El Brujo (first hour) real name Robert Milanesi was born in Italy in 1964, from a very early age he became addicted to music and in 1994 became known as one of the founding fathers of the underground rave scene in Bologna, Italy. His first official release in 2008 was 'Warriors' on the Milan Label Open Legs.
His Label, Jambalay Records, was launched at their opening party in 2010 in Ibiza, Spain at Club Geminis in the Ibiza harbor. The label & El Brujo than burst onto the worldwide scene with the legendary Maya Jane Coles first charting in her February Chart 2011; his track, 'Mozambique' in collaboration with Big Mojo, which was his first physical CD release 'Nutty Fellas Are Go'.
In January 2019, his release, 'Plastic Dreams' original released on Frame Works was ranked in the Number #33 in the Beatport Hard Techno Top 100. EL Brujo. Has released on labels such as Elektrax, Frame Workxx, LW Recordings, Subwoofer, Berlin After Dark, Music Is The Drug, Gobekli Tepe, Fortwin Rec, Bunker, Mad Rhythm, SE7ENS, Physical Techno, Professional Rockstars, Serapis, Dublin Xpress, SMR Underground, Hypnotic Skull, Underground Media, Konfused Konfliction, Backbeat, Electrified Mindz, Killer Crossover, Oxytech, Profunda Intellectus, Tanira, Society Music, Toxic, MTZ Noir, NACHT, Ahromatiq, Technological, Plusquam, Ushuaia Music and many others.
His Unique sound is one of the unknown as the cosmos is a part of El Brujo and his creation is interstellar in his "Raw" approach whatever the music genre he conceives in music innovation, every month El Brujo will be giving us a guest DJ from his 'Wild Bunch' of Techno producers and Artists. In his next show El Brujo enlights us with a selection of his tracks and remixes.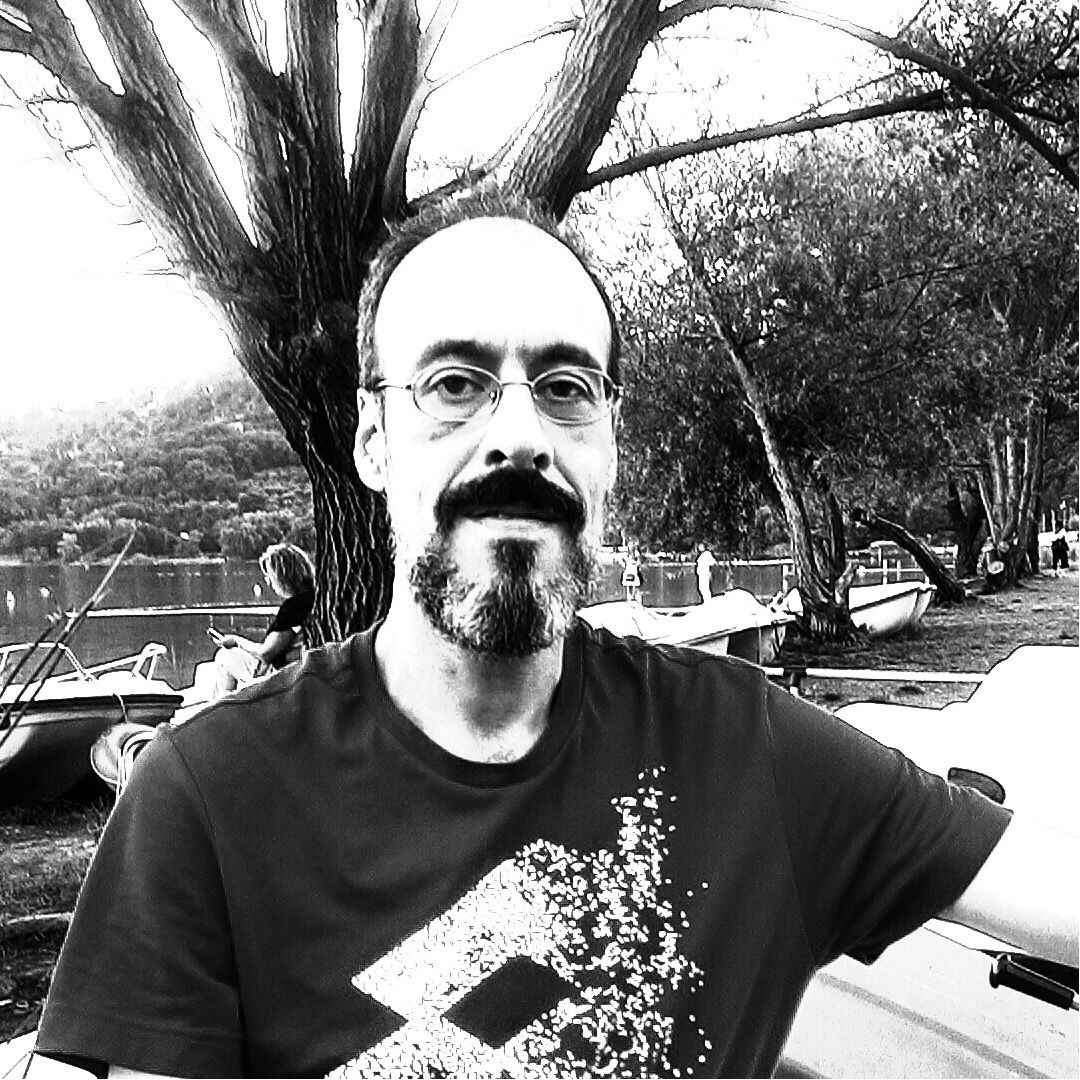 Guest DJ Gianni Piras (second hour).
This shows guest is Gianni Piras, Gianni was born in Rome, Italy in 1969, and he took his first steps as a DJ in the late 80s working in clubs in and around Rome until 2003. From 1992 to 1996 he worked in some radio stations in Rome, among the most significant collaborations there are those with Mix FM and Power Station.
In 1996 with some DJ friends and colleagues he published 4 works with The Elite, the sub label of Zac Records and Dangerous also a sub label of Dig It International. Back after a long pause in 2015 he started releasing again on El Brujo's 'Jambalay Records' and 'CBJ' creating original tracks and remixes.
Since then he has had the opportunity to release some remixes on the labels Gobekli Tepe, Serapis, Frame Workxx Records and Kattivo Records. He currently works with two web based radios stations United Techno Familia Radio and You Mix Radio, enjoy the show!
'El Brujo and The Wild Bunch' episode 11 17th December 2020.
El Brujo: (first hour).
El Brujo & Kiril Melkonov - Asimmetric [PROMO]
Andry Verx - Still Here With No Fear [PROMO]
Calcast - Keep You Dancin [PROMO]
Pier Giorgio Marini - Get On It [PROMO]
DJ Hoffa - Dimensions [PROMO]
Henry Mwnn Lobbs - Cathedral Obscure (Areal D) [PROMO]
Damaged Man - First Phase Insulation [PROMO]
Francesco Conti - Acid Game (Original Mix) [PROMO]
Makaja Gonzales - Deep Into The Night (Original Mix) [PROMO]
El Brujo - Times Of Change [PROMO]

Gianni Piras: (Second Hour)
Kev Willis - Get Back [Jambalay Records]
Basscontroll - Soberness (Original Mix) [Jambalay Records]
Jack Delhi & Reinoud Van Toledo - Everything Will Be Just Fine(Gianni Piras Remix) [Kattivo Records]
El Brujo - Tres Cool [Jambalay Records]
El Brujo - Tu Noche (Gianni Piras Remix) [Extreme Pleasure]
Gianni Piras - Soul Melody (Tenacious Soul Mix) [Jambalay Records]
Ricky Sinz - Looped (Gianni Piras Remix) [Jambalay Records]
Dacrazyfish - Mr. Anderson (Gianni Piras Remix)
Gianni Piras - Overload (Original Mix) [Jambalay Records]
Pier Giorgio Marini - Breakdown (Francesco Conti Remix) [Jambalay Records]
Gianni Piras - The Depth Of The Deep (Original Mix) [Jambalay Records]
Listen here:

(If the player is not working click here)
Or PC Laptop, Mac users click here.

Follow us on Mixcloud here.