'El Brujo and the Wild Bunch' episode 04 featuring Judge Jay originally aired on 11th of June 2020, listen on the Mixcloud player below. Scientific Sound Asia is the Expatriate and local underground radio station for India, China, Sri Lanka, Cambodia, Philippines and the rest of Asia.
El Brujo (first hour) real name Robert Milanesi was born in Italy in 1964, from a very early age he became addicted to music and in 1994 became known as one of the founding fathers of the underground rave scene in Bologna, Italy. His first official release in 2008 was 'Warriors' on the Milan Label Open Legs.
His Label, Jambalay Records, was launched at their opening party in 2010 in Ibiza, Spain at Club Geminis in the Ibiza harbor. The label & El Brujo than burst onto the worldwide scene with the legendary Maya Jane Coles first charting in her February Chart 2011; his track, 'Mozambique' in collaboration with Big Mojo, which was his first physical CD release 'Nutty Fellas Are Go'.
In January 2019, his release, 'Plastic Dreams' original released on Frame Works was ranked in the Number #33 in the Beatport Hard Techno Top 100. EL Brujo. Has released on labels such as Elektrax, Frame Workxx, LW Recordings, Subwoofer, Berlin After Dark, Music Is The Drug, Gobekli Tepe, Fortwin Rec, Bunker, Mad Rhythm, SE7ENS, Physical Techno, Professional Rockstars, Serapis, Dublin Xpress, SMR Underground, Hypnotic Skull, Underground Media, Konfused Konfliction, Backbeat, Electrified Mindz, Killer Crossover, Oxytech, Profunda Intellectus, Tanira, Society Music, Toxic, MTZ Noir, NACHT, Ahromatiq, Technological, Plusquam, Ushuaia Music and many others.
His Unique sound is one of the unknown as the cosmos is a part of El Brujo and his creation is interstellar in his "Raw" approach whatever the music genre he conceives in music innovation, every month El Brujo will be giving us a guest DJ from his 'Wild Bunch' of Techno producers and Artists. In his next show El Brujo enlights us with a selection of his tracks.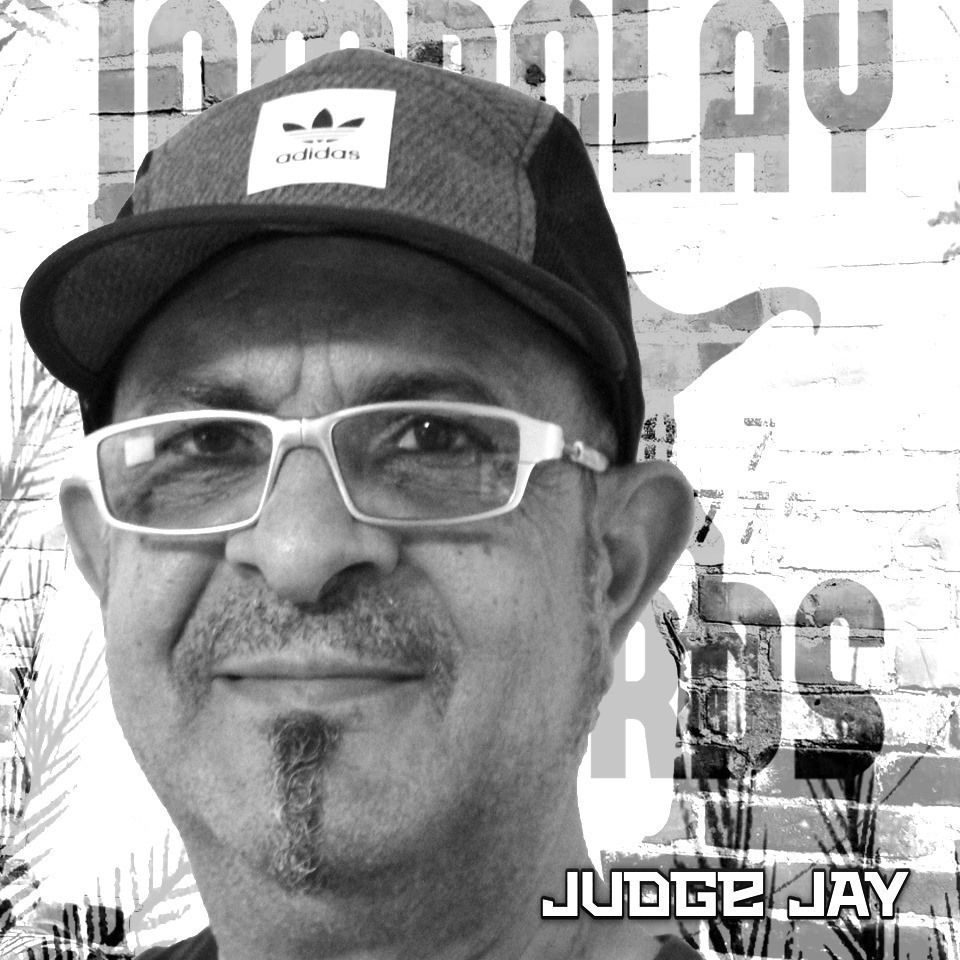 Guest DJ (second hour) Judge Jay.
This episodes guest DJ Is Judge Jay, Salvatore Lo Giudice aka Judge Jay is an Italian producer, Dj , Radio Host and Remixer, born in Siclily, Italy in 1963. He currently resides and lives in Cologne, Germany where he performs regularly at events around the city and in the region.
He started spinning records at a very young age, following his passion for Electronic Dance Music practising House and Techno, enjoying the Club Culture, and focusing in Chicago and Detroit styles, but also Acid Jazz, Italo Disco, Funky and Fusion.
After more than 40 years of DJing he has finally started to remix and produce his own music, both as solo project and as part of the collective project with Enrico Lobina aka HML, formerly called 2 Minds, and lately called Mind2Mind. Working as Speaker/DJ/Radio Host on various FM Radios , such as Radio Panda and Club Radio One, he has his own show called Clubbing Zone.
He has released on Jambalay Records, Kattivo Records, Extreme Pleasure Records and Lets Techno Records, and we welcome him with his guest mix, enjoy the show!
'El Brujo and The Wild Bunch' 11th June 2020.
El Brujo (first hour).
El Brujo - Leviathan [Diac Immortal]
El Brujo - The Naked Ape [Jambalay Records]
El Brujo - Bass Challenge [Frame Workxx]
DJ D Redd - Eggbeater [Jambalay Records]
Ricky Sinz - Symbols Of Translations(Corey Biggs Remix) [Jambalay Records]
Miss Adk - Not Today [Jambalay Records]
El Brujo - Brainkilla [Frame Workxx]
Rich Carrejo - The Drug [Jambalay Records]
Mike & Rob - Why2012(Damaged Man Hungry Mix) [Jambalay Records]
El Brujo & Pirate Lady - Stop Dude [Jambalay Records]
Spasmoman - Sushi Bar(Vito Lucente Remix) [Jambalay Records]
2minds - Indastria [Jambalay Records]
Judge Jay (second hour).
Judge Jay - Work
Mesopotam - Yat01
2minds - Electrocuted
2minds - Dirty Electro House
Pier Giorgio Marini - Darling(El Brujo Rmx)
Alex Mine - Lost (Carl Cox Rmx)
Lucas Freudenberger - Beat Constructor (Angy Kore & Steve Shaden Rmx)
Shadym - Atomic Vibration
Antonio Lombardo - Poke Life (El Brujo Rmx)
Dagdar - Presence (Coach Rmx)
Cassio Ware - Matrix Daddy Dj (Judge Jays' Hard Beat Rmx)
DJ D Redd - Implant (Original Mix)
DJ Youngy - Two Oriental Dishes
Gianni Piras – Overload (Under Control Mix)
Gianni Piras, Soul Melody - 2minds (Judge Jay & Henry Mwnn Lobbs Rmx)
Matt Duncan - Kwirk Revolt
Luca Colombo & Michael Mc - B.A.S.E Dimension(Judge Jay Rmx)
Makaja Gonzales - No Time To Waste (Original Mix)
The Groove Robbers - Groove Machine (Lello Air, Tony Loreto & Luca's '20 Concept Mix)
Unknown Artist - White Label
Dwight Glove - Perfect Pitch
DJ Young - Two Oriental Dishes
Listen on Mixcloud here.