DJ Joshua has published the track-lists for his weekly 'Floating Beats' and 'Velvety Elements' shows. Scientific Sound Asia is the underground radio station and DJ Agency for the Asian region and internationally.
DJ Joshua real name Joshua Mar is a Portuguese electronic music connoisseur who admires his massive library of music and this is a big player in his mannerisms as a disc jockey. Growing up in his home city Evora as a youngster his main interest was gathering electronic music, over time bore an obsession and he delved into a plethora of electronic music genres from House to Drum and Bass to Chill-out with Techno being at the forefront of his fascination.
Like most teenagers who grew up in the early nineties, he started to learn to be a Disc Jockey, and became a vinyl digger, sharing the birth of rave music and culture on local radio shows with most genres of electronic music and gracing the turntables at events he had set up with friends and other ravers. As his electronic obsession grew the rave scene in Portugal was starting to bear fruit and he saw the need for ravers in his community to have a media presence for the groundbreaking electronic genres on local airwaves.
His unstoppable heart for electronic music overcame him, and just after the birth of his firstborn he realised that a furlough was needed to get into fatherhood. As his firstborn grew he decided to get back to his primary affair and to emancipate his thirst for music he started a new radio show and 'Floating Beats' was born.
His 'Floating Beats' podcast is transmitted on many online radio stations across the planet, and Joshua has this to say about his show 'Music is an art form. Is the fusion of elements that can convey emotions and make the body move. This is a place where you hear sounds that can float and end up falling onto your body ... Enjoy it'.
Listen to the shows live on Monday 13th of September 2021 6 to 8 PM Indochina Time (ICT) and re-airing on Friday 6 to 8 AM (ICT).
Floating beats 500 (first hour) by DJ Joshua 13th of September 2021.
Boehm - Eternal Truth (Original Mix)
Danny Howells - Shortwave (Mihai Popoviciu Remix)
Pmar - Reboot (Original Mix)
Tony Lionni - Harlem Hustle (Original Mix)
Vince Watson - Forever (Original Mix)
Satoshi Fumi - Nu Era (Original Mix)
Simon Garcia - Chordus (Original Mix)
Brian Kage - Past Echos (Original Mix)
Ian O'Donovan - Belladonna (Original Mix)
Marco Bailey - Bollocks (Gabriel Ananda Remix)
Biz - Autumn Blues (Original Mix)
Velvety Elements 072 (second hour).
Soulphiction - Ballin' (Original Mix)
Claudio Coccoluto - Fanfare Africane (Original Mix)
CubaLibre - Ballet Interlude (Original Mix)
Intr0beatz - A Part Of Me (Original Mix)
Casey Spillman - Right Order (Original Mix)
Azymuth - Jazz Carnival (Global Communication's Space Jazz Mix)
Henrik Villard - Bring The Soul (Original Mix)
Local Options - All We Have Is Now (Original Mix)
Nick Curly - Mute Navigator (Original Mix)
Nicco (ND) - Lost Universe (Javonntte Remix)
Platzdasch & Dix - Select (Original Mix)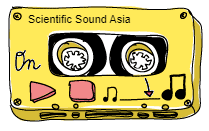 (If the player is not working click here)
Or PC Laptop, Mac users click here.

Follow us on Mixcloud here.