Coh-hul has published his playlist for 'Play it Loud' episode 17. Scientific Sound Asia Radio is the Asian underground radio station for the Asian region and has an international following.
Coh-hul is an established DJ and Producer who resides in Ho Chi Minh City and for the last few years has been an artist on our DJ Agency. His first big event came at a New Years Eve party in Northern Thailand in 2015 and since then he has continually pleased people with his music and style of play.
Coh-hul's predominant genres are mainly Tech-house or Tech-funk based on his groundings with the Dirtybird, This Ain't Bristol, Relief, Snatch!, and Perfect Driver record labels. He likes to thump out funky drum beats, pounding bass lines and futuristic Sci-Fi melodies. He has an innate ability to stand out from other disc jockeys by reading when to go hard and when to give the crowd a bit of a breather.
He has been living in Saigon for the past five years where he hosts his own Tech-House nights and creates lunatic frenzies in the city for people to strut their stuff. You would have experienced this at one of his many residencies ifr you ever visit Ho Chi Minh City. His most renowned party is the monthly "AfterDark" event co-hosted with Broma:Not A Bar.
He is a DJ member of the "DTOX" party brand and was involved with WHAT? Events, and Scientific Sound Asia events. Other venues throughout the city you may have caught him at would be The Lighthouse, Saigon Soul Pool Party, Piu Piu, Upper Saigon, Hideout, Last Call, Indika, Saigon Outcast & Rogue to name a few. Outside of Saigon he has played at The Mui Ne Music & Arts Festival and The Rock Island Club for New Years Eve on Phu Quoc Island.
Due to his admiration for Dirtybird Records he sought out the Dirtybird Campout festival alone in the summer of 2017. Whilst visiting in the United States he created a set up renegade party at Venice Beach in Los Angeles, California and got to perform for Stacy's at Melrose in Phoenix, Arizona. In the summer of 2018 he had a huge show in Marseille at Le Chapiteau to a sold out venue laying down the best set of his career, so far.
He has just started a new YouTube show called 'Seshnikov'. The show offers music production tips and showcases some of his new track ideas. Coh-hul is now on Spotify and Bandcamp. Currently all of his focus is spent on production, looking to get some of his own content on to dance floors. An exciting and driven future is what we have in store for this artist.
His last show focused on Jamie Jones' Hottrax and showcased what that the label boasts. This episode will be dedicated to W&O Street Tracks by delivering a mix of their very best after hitting us with some of his current favourites (including two of his own tracks), enjoy the show.
Listen live this Saturday the 17th of July 2021 10 PM to 12 AM Indochina Time (ICT) and repeating on Wednesday 10 AM to 12 AM.
Coh-hul 'Play It Loud' episode 17, 17th of July 2021.
Coh-hul - Fredo [BANDCAMP]
Sharam Jey - Love Hurts [BUNNY TIGER]
Good Neighbor - Where Am I? [UNRELEASED]
Arnold & Lane - Momma Told Me [SPACE YACHT]
Mauro Venti - Get It Around [BIRDFEED]
Millad & Oldchild - Oh My Gosh [BASEMENT LEAK]
N808 ft. LowLifeLou - Expectations [OKNF RECORDS]
Ranger Trucco - Horoscopes and Marijuana [SINK OR SWIM]
Franklyn Watts - Up In Thurr (Mendo Remix) [CLARISSE RECORDS]
Andreas Henneberg & Beth Lydi - Slap Clap [BIRDFEED]
Coh-hul - Oh Yeah! [UNRELEASED]
Dillon Nathaniel - Now We're Back [SINK OR SWIM]
WOAHH! - Space Cadet [UNRELEASED]
Harvy Valencia - Hawaiian [SOLA NAUTS]
Ammo Avenue - Mating Call [ROUSH LABEL]
Ciszak - To The Stars [TERMINAL UNDERGROUND]
Catz 'n Dogz - I Bought It All [PETS RECORDINGS]
Street Tracks Label Mix:
Waze & Odyssey - Everything (You're Made Of)
Steve Huerta & Urula - Hypoxia
Ardalan - Do The Way
Walker & Royce - Wakey Wakey
Waze & Odyssey - On The Downlow
Space Jump Salute - Down With You
M.F.S. Observatory - Ages
Kill Frenzy - Answering Machine
My Cat Snoop - Ghost
Walker & Royce - Gimme
Jon Gurd - Inner Sphere
Lord Leopard - Juiced
Kill Frenzy - 101
Mescal Kids - Take It Down
Risque De Choc - Rue De Martyrs
Krywald & Farrer - Foli Djembe
Deejay Astral - Phantasy
Listen here.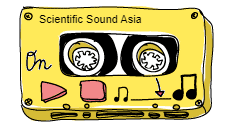 (If the player is not working click here)
Or PC Laptop, Mac users click here.

Follow us on Mixcloud here.