Bicycle Corporation introduce guest DJ Terence C for his first 'Roots' show this Sunday 7th of March 2021 6 to 8 PM Indochina Time (ICT) and repeating on Thursday 6 to 8 AM (ICT). Scientific Sound Asia Radio is the English language station for Sri Lanka, Japan, Singapore, Thailand, India, South Korea and globally.
Bicycle Corporation are an Italian duo of the DJ and Producer Marco MEI plus the skilled Stefano Ugliano aka 6884. In the early nineties Marco was starting on his musical journey as a DJ and producer and began doing his own nights as a collective known as 'Urban People' throughout the whole of Italy. This gained him notoriety and he earned a residency at Pacha, which led to him getting DJ bookings internationally, and launched him on a musical endeavour around the planet.
Raised in Torino, Italy, Stefano in his early years displayed a fortitude of abilities with music. He studied with a passion classical piano, percussion, and drums, he loved his Chopins and West African Djembes, but that figure of 'the DJ standing on the stage performing' proved more and more mesmerising for the teenage Stefano. He wondered if those very electronic beats, so hard to get on '90s Italian radio stations, were going to launch a very new chapter in his life and then Bicycle Corporation was born.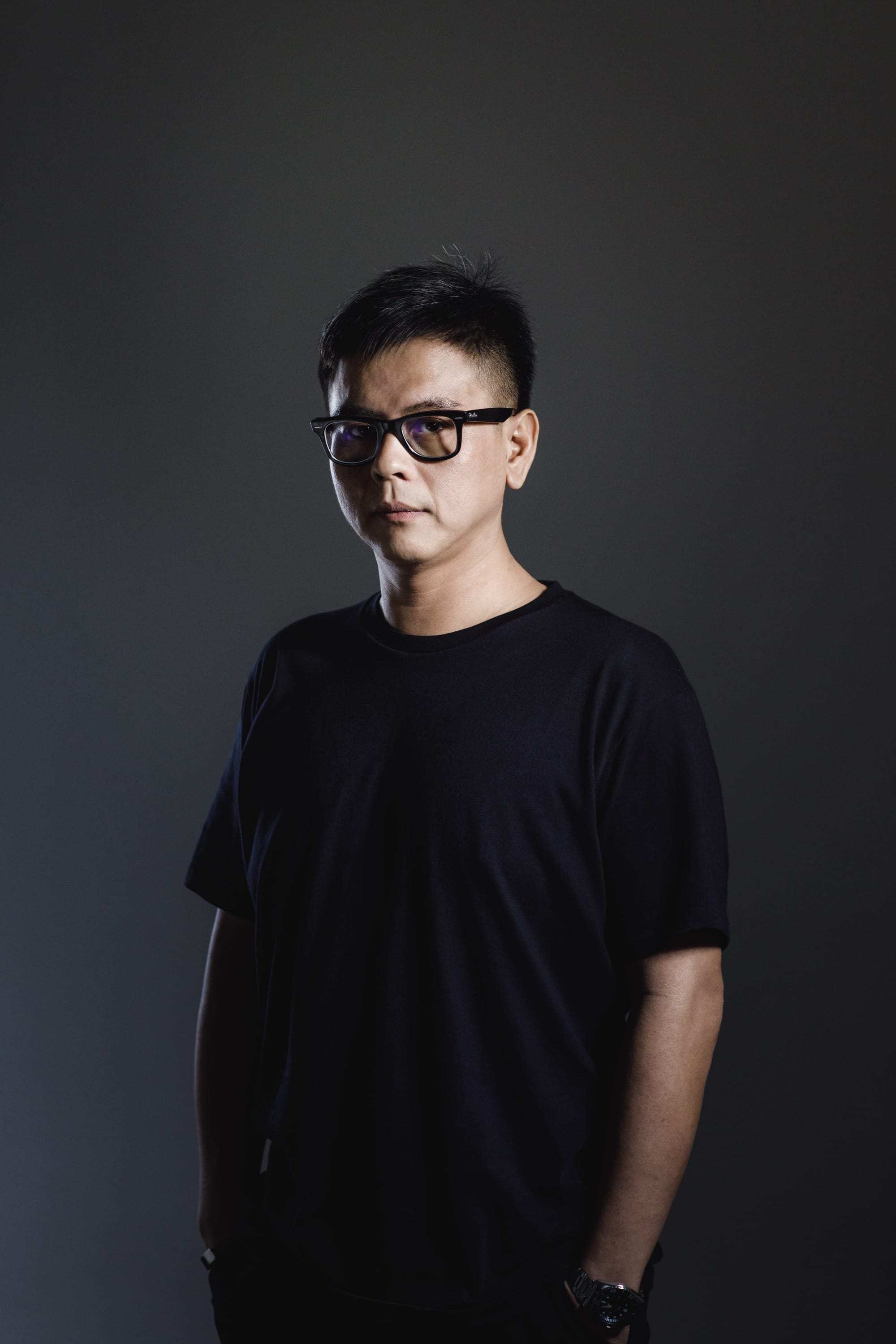 Guest DJ Terence C.
This week's guest DJ is Terence C, one of the steadiest hands in the business, Terence C is one of Malaysia's hidden gems. A resident DJ in KL clubs for 22 years, he has warmed up audiences for practically every A-List DJ you can name, a roll call that reads like a history lesson in electronic dance music that includes David Morales, Fatboy Slim, Pete Tong, Chicane, Sasha, John Digweed, Hernan Cattaneo, Carl Cox, Nic Fanciulli, M.A.N.D.Y. and Paul van Dyk, with many visiting stars requesting that Terence opens for them.
A sign of his maturity and skill, he is the go-to guy whenever Digweed plays KL, having notched up at least 9 opening or closing sets for him at the Bedrock icon's request. For the past 9 years, he's been a vital part of Zouk KL, Malaysia's landmark international clubbing destination.
From leading some of the city's leading regular nights to doubling up as a VJ, Terence C has been an important and integral part of defining the musical identity that Zouk enjoys today. Constantly called back to his true love, techno, Terence is also helming another monthly night at Zouk called 'We Love Techno' in association with one of KL's leading leftfield players DJ XU, concentrating on the underground sounds coming out of labels like Drumcode, Cocoon Recordings, Bedrock Records, and many others.
Kicking off his career as a DJ in 1998 as a protégé of DJ Chris Doss, he grew in the industry with several residences in KL at Cubeat and Globar under his belt. An early and major break for this talented player came in the shape of warming up for New York legend David Morales at the peak of his powers for his first ever Malaysian show.
At the forefront of one of the most exciting periods in Malaysia's dance music history, Terence was a resident at the seminal Movement club at the turn of the millennium. Since then, he's appeared wherever dance music has flourished in this city: Backroom, Nouvo and Atmosphere.
Reaching across South East Asia, Terence has also performed at Lush in Singapore and Liquid Club in Ho Chi Minh City. In 2005, Terence helped to spearhead a new audio-visual collective called Altered Image with fellow artists Callen Tham and Didjital.
At the cutting edge of a wave of international artists who were going far beyond the usual DJ-VJ format, Altered Image mixed cinematic visuals, turntable beats and live FX and samples in a mixture that never forgot that the dancefloor was its true home. Winning the Malaysian heats of the internationally renowned Heineken Thirst competition that year, the trio went on to perform across South East Asia as Altered Image, picking up a new fanbase as they toured.
Since then, Terence has always remained at the forefront of technical innovation and has invested considerable time and energy in mastering the Ableton Live production suite and now plays fully live sets using the software as well as traditional decks and CDJ sets that frequently top 7 hours. With almost ten years at Zouk to his name, Terence C is now emerging from the shadows to concentrate on his production work.
Expect a raft of releases scheduled for later in the year, and increasing his visibility across South East Asia. And with a reputation as Malaysia's hardest-working DJ he looks poised to achieve it.
Bicycle Corporation 'Roots' 073 with Terence C 7th of March 2021.
Steve Bug - Loverboy (Acid Pauli Retouch) [Poker Flat Recordings]
INVŌKER (FR) - Islands In Greece (Original Mix) [ISOLATE]
Nandu - The Travelers Antidote (Original Mix) [Innervisions]
Aaaron, Deckert - Archipel (Original Mix) [Frau Blau]
Steve Bug & Langenberg - Emphasizer (Original Mix) [Poker Flat Recordings]
Lopezhouse - Sunburst (Original Mix) [Bedrock Records]
Robert Babicz - Utopia (BOg Remix) [Systematic Recordings]
Khen - A Hero (Original Mix) [Vivrant]
BAILE - Visage (Original Mix) [Last Night On Earth]
Alex Niggemann - Technology (Original Mix) [Aeon]
Affkt - Melabufa (Original Mix) [Mobilee Records]
Apsara - Simply Red (Original Mix) [Monaberry]
Kadosh (IL) - Footprints (Original Mix) [Frau Blau]
Oliver Koletzki, Niko Schwind - Acceptance (Original Mix) [A Tribe Called Kotori]
Outcome & Philipp Straub - Lyra (Original Mix) [Bedrock Records]
Santiago Garcia - Clock (Original Mix) [Human By Default]
Super Flu, Angelov - Erq (Original Mix) [Monaberry]
EdOne - Freedom (Original Mix) [Bedrock Records]
Angelov - Tesera (Original Mix) [Frau Blau]
Petar Dundov, Gregor Tresher - Palladium (Original Mix) [SCI+TEC]
Township Rebellion - Plastic World (Original Mix) [Rose Avenue]
Bicep Feat. Clara La San - Saku (Original Mix) [Ninja Tune]
Listen here.

(If the player is not working click here)
Or PC Laptop, Mac users click here.

Follow us on Mixcloud here.