Bicycle Corporation will be starting a new show entitled 'Foundations' with first guest DJ Her. Scientific Sound Asia Radio is the English language station for Asia and internationally.
Bicycle Corporation is an Italian duo of the DJ and Producer Marco MEI plus the skilled Stefano Ugliano aka 6884. In the early nineties, Marco was starting on his musical journey as a DJ and producer and began doing his events as a crew known as 'Urban People' across the whole of Italy. This earned him recognition and he earned a residency at Pacha, which in turn led to him getting DJ bookings internationally, and launched him on a musical journey around the globe.
Born and brought up in Torino, Italy, Stefano in his childhood displayed a wealth of abilities with music. He studied with passion classical piano, percussion, and drums, he loved his Chopin's and West African Djembe, but that figure of the disc jockey rearing the crowd proved more and more enchanting for the teenage Stefano. He wondered if those very electronic beats, so hard to find on '90s Italian radio stations, were going to open a completely new chapter in his life and then Bicycle Corporation evolved. Recently they have revisited their first tracks and have set up a Bandcamp page to distribute them.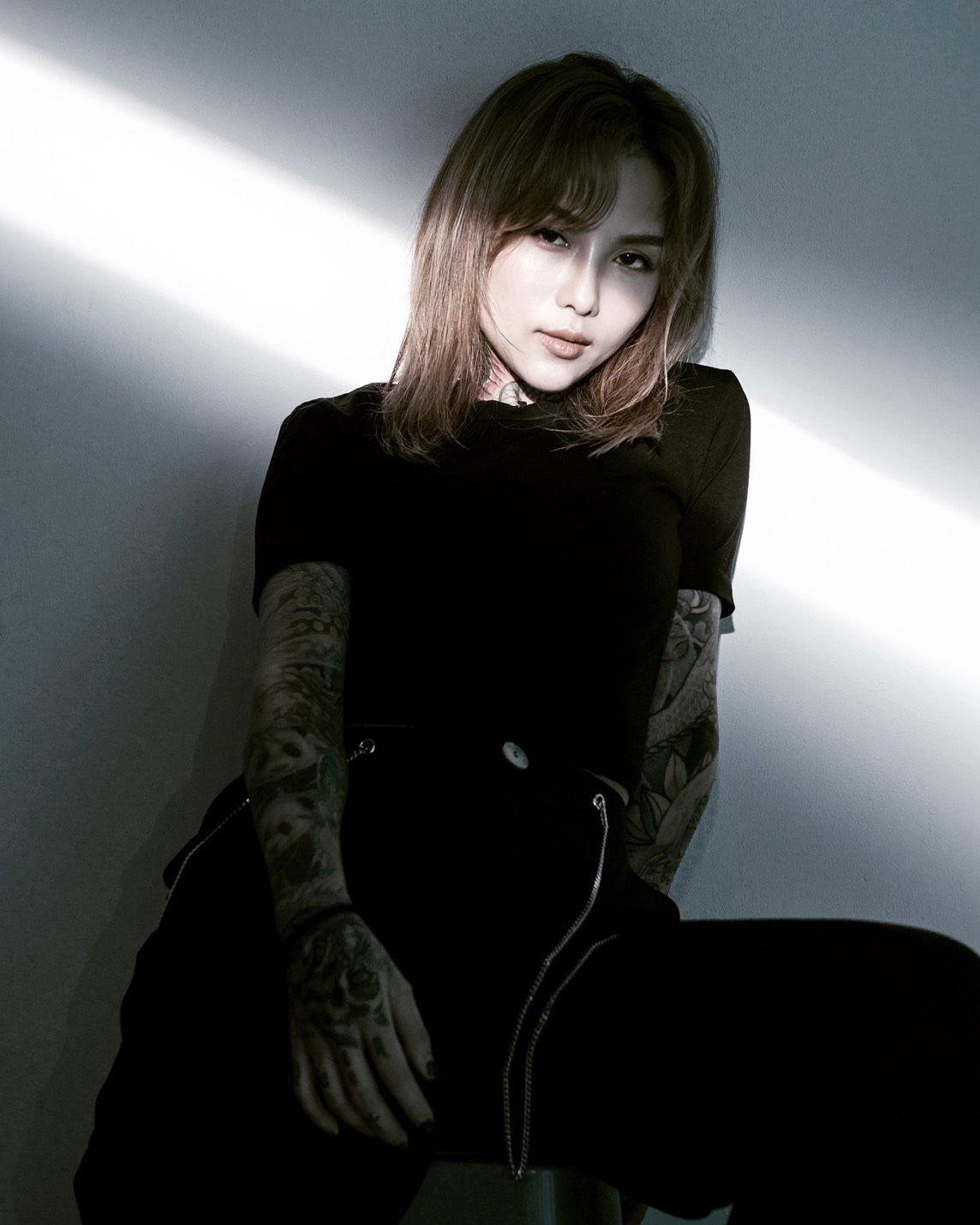 Guest DJ Her.
This week's guest is DJ HER, DJ HER real name Chen Her is a DJ and producer based in Taiwan whose main genres are House and Techno. The journey began in 2017 when she was introduced to House music by a friend.
In 2019 she fell in love with the underground Techno music scene and found her true calling. Since then, HER has been performing in major music events all over Taiwan.
With her knowledge and experience, she now works with the Electronic music label 'Our Muzik'. When she is not working in music she follows her other passion as a tattoo artist.
She plays her unique sounds of nature blending into her trademark darker and more ominous tunes with different drums and pitches. Along with the presence of some psychedelic melodies, HER manages to create a new story every time she's on the decks. Living in a world she creates by her own music, experienced by her own abstract musical concepts.
This show was originally aired on Friday 3rd of September 2021, listen on the Mixcloud player below.
Bicycle Corporation 'Foundations' episode 1 with DJ Her 3rd of September 2021.
Hassan Abou Alam - Unkindled
Shabaam - Planet 05 (Original Mix)
Interactive - No Control
Tony Tyson - Circuit
Axel Karakasis - Under Trip (Goncalo M Remix)
Shabaam - Thoope (Original Mix)
Flaccid Tantrums - Wild Miracle (Original Mix)
Shabaam - Whispering (Original Mix)
Phase - Kelper149c (Original Mix)
Objekt - Shard (Lex Gorrie Remix)
Bart Skils, Weska - Lost On You
Unicure - Breaking Glasses
Daniel Kazuo - Nonstop (Original Mix)
Unknown - Holding Call (Original Mix)
Hybrasil - Interstellar Object (Original Mix)
Marcal - Zero Point
Linkan Ray - Dissonant Shapes (Original Mix)
Lex Gorrie - Dodged Bullet
Lex Gorrie - Vanished
Jay Lumen - Hymn
Lex Gorrie - Simple Measures (Original Mix)
Patrice Bäumel - Sorcery
Phara - Great Attractor (Setaoc Mass Remix)
Stef Mendesidis - Gendarme Classe A [KW23]
Victor Calderone - Condensed (Original Mix)
Alex Mine - Exist (Original Mix)
Listen on Mixcloud here.