Scientific Sound Asia is proud to announce that The Lab Sessions will be starting a new weekly show airing this Friday 24th of July 6 to 8 PM Indochina Time (ICT) and repeating Tuesday 6 to 8 AM (ICT). Scientific Sound Asia is the Expatriate and local underground radio station for India, China, Sri Lanka, Cambodia, Phillippines and the rest of Asia.
The Lab Sessions (TLS) is an artistic electronic music collective from Bogotá, Colombia that are step by step forging an alliance through its showcases and big events a representative image portraying the Colombian underground electronic music scene. At the same time, TLS offers to its public following conformed by locals and tourists of several other nationalities an artistic product of first quality demonstrating that good music not only comes from the expert hands of artists trained abroad but also is played and produced by national artists with a huge potential.
TLS has been doing events across South America since 2016, performing its shows in the most amazing venues and clubs such as Octava, Klan 31, Teatron, KAPUTT, Vagabond, Bud-X Colombia, Top Secret Medellín, Armando Records, Céntrico, Mambo Alive, Sutton, Montibus Fest, Bassline events, TLS Parties, Eurotechno, Madame Garden (Cali), La Fabryka (Cali), Victoria, Masha, Vlak, Lede Club and more recently at Groove and Dirty Sanchez in Quito (Ecuador).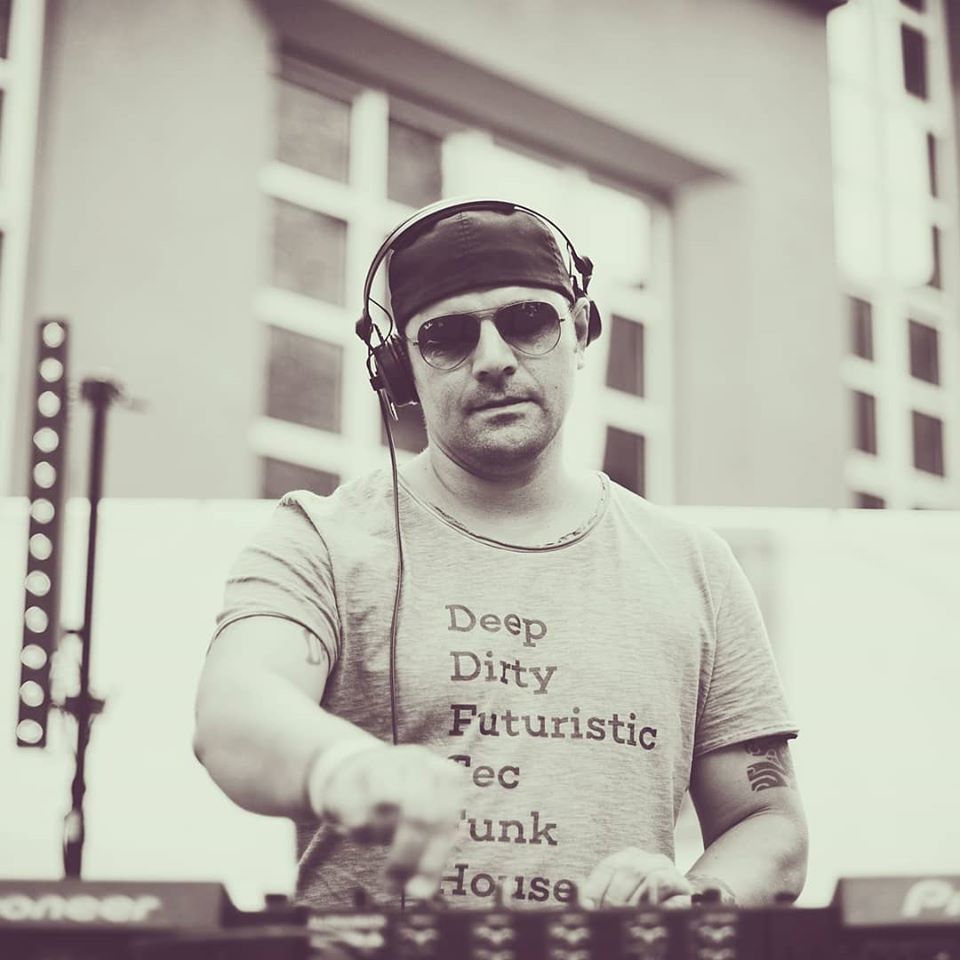 Guest DJ (first hour) Benito Blanco.
Benito Blanco is a German DJ who has been dedicated to dance music for nearly two decades now, with an obsession for electronic sounds stretching back to the age of 15 when he first heard breakbeats/jungle. The course of his life was inevitable once he got bitten by the Electronic Music bug.
From then on his desire to create, play, share and promote Electronic Music has always been his focal energy. He describes his music style as Deep Futuristic Tech Funk House. Benito Blanco is committed to push his music forward, continually exploring new ideas and evolving his style, and his groove will go deep into your heart!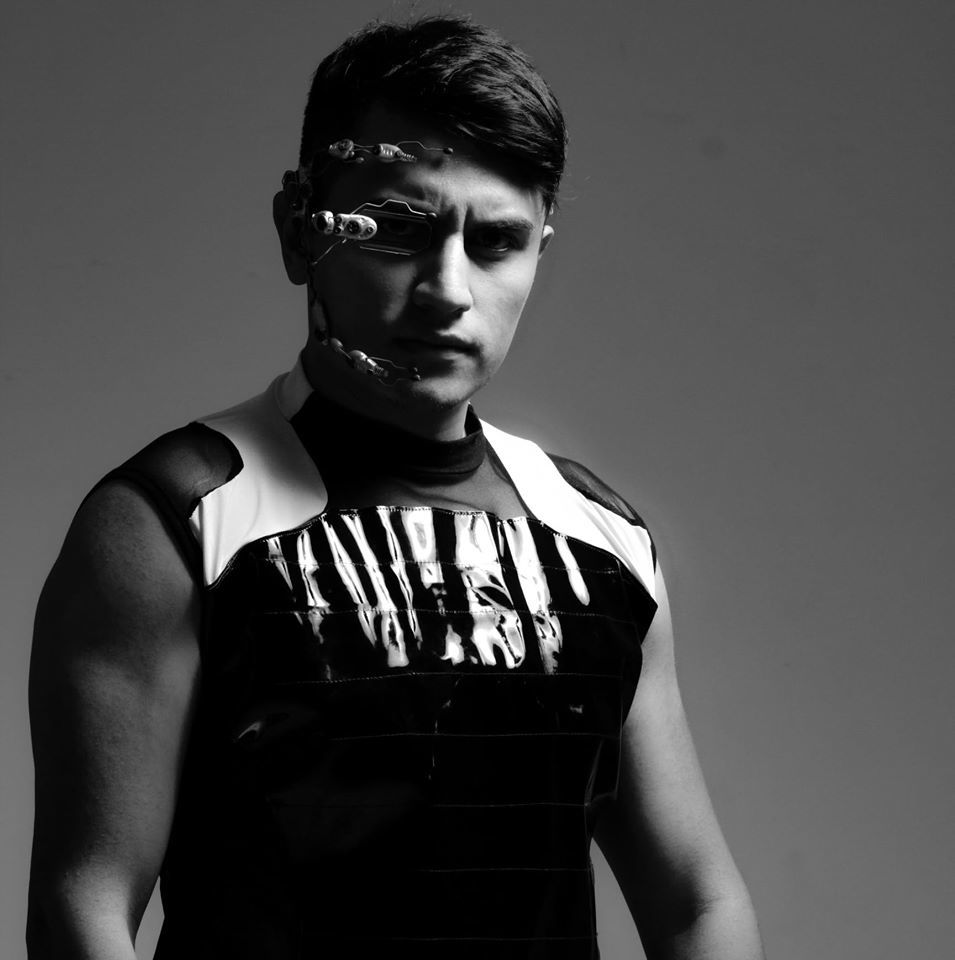 Guest DJ (second hour) Stephan Govarg.
Stephan Govarg is a Musician, producer and DJ born in the city of Bogota, Colombia. Without a doubt he feels that one of the best moments of his career were thanks to his musical proposal that involved the most representative sounds of Trance and Techno in his home country.
Stephan manages to fuse his style with progressive sounds that generate an infinite number of emotions for all people who attend some of the most representative festivals of his country, such as The Garden Rave and Electro Fest. He feels at one with the crowd and in turn he has been presented in some brilliant clubs in his home country.
Stephan has also managed to position his releases on international labels and Columbian national Stephan Govarg is currently producing his latest Trapist One EP, enjoy the show!
'Assemble' by The Lab Sessions Crew 01 24th of July 2020.
Benito Blanco (first hour).
Black Loops - Keep A Secret
Andre Salmon, Kricked - 7 Names (Original Mix)
Mihai Popoviciu - Right Side
Mhmd - Keep Going (Original Mix)
Lucio Agustin & Awsi - They Are
K-Mak - R U (Original Mix)
Mhmd - Rigolo (Original Mix)
Jake-Tech, Paul Hg - Something About Ya (Original Mix)
Hidden Empire - Trumpet Bug
Chris Stussy - Never Ending Story (Original Mix)
Trojan Ft. Sauce - Clockwork
Daft Punk - Burnin' (Jamie Roy & Kreature Re - Beef)
Tiger Stripes - Sneaking Hotdogs Into People's Pockets
Stephan Govarg (second hour).
Dezza - Escapist (Original Mix)
Matan Caspi, Stan Kolev - Revive (Original Mix)
Nick Grater - Dead Story
Juan Astudillo - Bonsai
John 00 Fleming - We Close Doors (Original Mix)
Aaron Cullen, Tommy Conway - Glack (Original Mix)
Jens Lissat - Brothers On Acid & Sisters In Love (Dub Mix)
Chicago Loop - Magnetic Shadow (Original Mix)
Artbat - Wall
Stoneface - Dream Scape (Gundame Extended Mix)
Dylhen - Apogee (Original Mix)
Paul Thomas & White Akre - Vyote
Nick Grater - My Rendition
Baggagee Viphex13 - Dust Storm (Original Mix)
Listen here:

(If the player is not working click here)
Or PC Laptop, Mac users click here.

Follow us on Mixcloud here.