'Assemble' 09 originally aired on Friday 23rd of October 2020, listen on the Mixcloud player below. Scientific Sound Asia is the Expatriate and local underground radio station for Japan, India, China, Sri Lanka, Cambodia, Philippines and internationally.
The Lab Sessions (TLS) is an artistic electronic music collective from Bogotá, Colombia that are step by step forging an alliance through its showcases and big events a representative image portraying the Colombian underground electronic music scene. At the same time, TLS offers to its public following conformed by locals and tourists of several other nationalities an artistic product of first quality demonstrating that good music not only comes from the expert hands of artists trained abroad but also is played and produced by national artists with a huge potential.
TLS has been doing events across South America since 2016, performing its shows in the most amazing venues and clubs such as Octava, Klan 31, Teatron, KAPUTT, Vagabond, Bud-X Colombia, Top Secret Medellín, Armando Records, Céntrico, Mambo Alive, Sutton, Montibus Fest, Bassline events, TLS Parties, Eurotechno, Madame Garden (Cali), La Fabryka (Cali), Victoria, Masha, Vlak, Lede Club and more recently at Groove and Dirty Sanchez in Quito (Ecuador).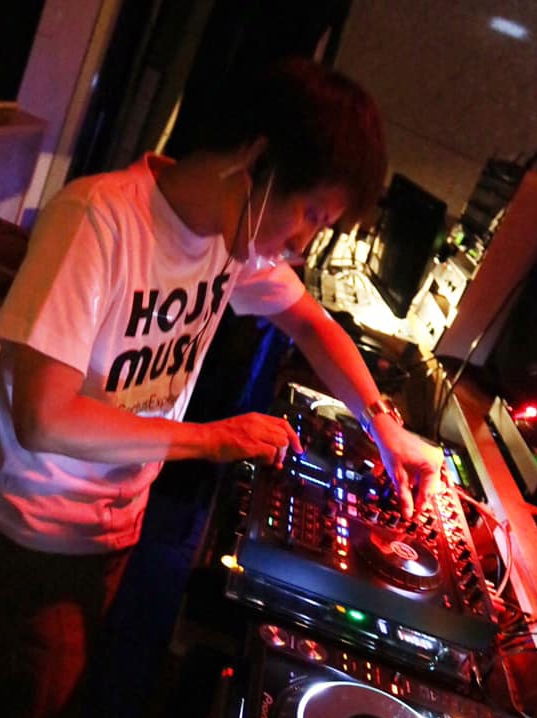 Guest DJ Takamasa Owaki (first hour) on CDJs.
This weeks first guest DJ is Takamasa Owaki, hailing from Kamo-gun in Japan. Takamasa Owaki started his career in South America as DJ participating in events in Colombia, Brazil and Ecuador.His style revolves around House, Nu Disco & Tech House and his professional experience with 19 Years of musical influence with genres such as 80's and 90's electronic music, Disco and Rock.
Takamasa Owaki listened to classical music everyday from a very young age infulenced by his father. At the age of 23, he moved to US for 2 years as an agriculture trainee and was involved in Electronic music, HipHop, Reggae, Latin music, and this baptism of various music genres set him off as a DJ.
After returning to Japan, he worked as a florist while gaining experience as a DJ at cafes and bars. With a style that shifts genres such as Disco, Afro House, Psychedelic, Ambient with a focus on Deep House, and Soulful House he dramatically alters his style. Cactus Experience features urban, sophisticated sounds and addictive grooves, with Deep House that always penetrates deep inside. Soulful House that resonates with the cry of soul, and Chill Out that unleashes your spirit.
His career started on Vinyl, and he has graced the decks as resident Dj in "Lavista" Nightclub at Intercontinental Hotel Doha Qatar, The Warehouse Wine & Tapas in Pearl Rotana Hotel Abu Dhabi, Impressions Lounge at Anantara Hotel Abu Dhabi, ToroToro Etihad Towers Abu Dhabi, and HardRock Café Bogotá, the Musical Journey of Cactus Experience goes deeper and deeper into your subconscious mind, enjoy the show!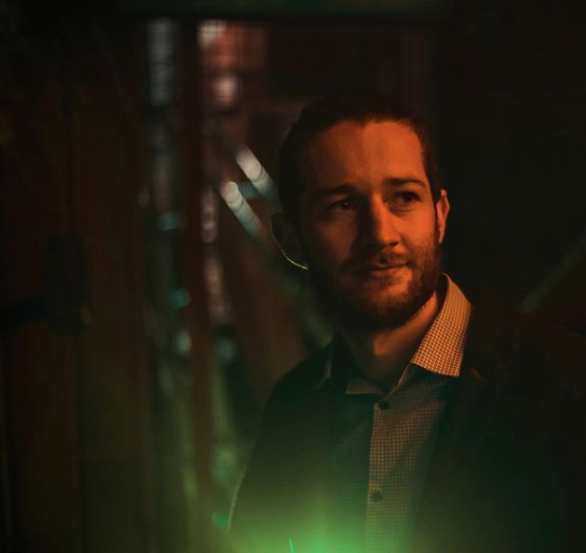 Guest DJ (second hour) Nico Niceberg.
This weeks second guest DJ is Nico Niceberg, Nico Niceberg was born in Bogotá, Colombia in the 90s, his musical story began at school, where he took piano lessons for several years and began music production classes on his free time
His taste for the electronic music of the 90s woke a deep curiosity in exploring that world, and after serving in the Air Force and obtaining his degree as computer engineer and primary pilot, he decided to start a new path in 2016, influenced by the sounds of House and Techno.
He started his studies as a DJ and a music producer to a 'flying start', and arrived in Bogotá to be a new influencer of Tech House, Progressive House and Deep House music. Now he is part of the collective "The Lab Sessions" (Colombia) hence his guest show.
Consequently he has performed at many different events in and out of the capital city with The Lab Sessions, such as Armando, BudX Bar, AfterMood, Klan, Lede, Centrico, Zielo, Miranda, Selina (Medellin), TropicalCocktails (Medellin), Enboga, 8490, CrazyShots, TheRoom, Vander and El Pilon, to name a few and we welcome him on-board with his guest mix.
'Assemble' by The Lab Sessions Crew 09 23rd of October 2020.
Takamasa Owaki (first hour).
Takamasa Owaki - Intro Cactus 1 [CactusExperience]
Bah Samba, the Fatback Band, Harvey Lindo - Let The Drums Speak (Harvey Lindo Edit) [BKO]
Jovonn - Timeless [Body'N Deep]
Ralf GUM, Sio - Un-Love You (Ralf GUM Main Mix) [GOGO Music]
Hennings Project - You Don't Care (Original Mix) [Moiss Music]
Mikki Afflick - Fly With Me (Brooklyn Butterfly) (An AfflickteD Soul Mix) [Soul Sun Soul Music]
Kassian, Laroye - Apollo feat. Laroye (Original Mix) [Heist Recordings]
Apparel Wax - 006A1 [Apparel Music]
Blank & Jones, Monte - What You Won't Do for Love (Monte Extended Remix) [Soundcolours]
Husky, Ido - Go Don-t Stop (Extended) [Bobbin Head Music]
Platinum City - Change [Midnight Riot]
Ripple, Dr Packer - The Beat Goes On (Dr Packer Rework) [Salsoul Records]
D-O-S - Never Gonna Fall In Love Again (Like I Fell In Love With You) (Disco Instrumental) [Expansion House]
Fernando Picon - Intro Nature [Surbeats Records]
Tomoe Shinohara - Kokoro no Usagi [Ki/oon Records]
Nico Niceberg: (second hour).
Rossi - Nova
Juan AR - Sustain (Original Mix)
Dimish - No Drama
Juan AR, Pinco - West Side Project
Justin Park - Detox
Max Chapman - Elevator
Flash 68 - Vibrate
James Saunders - Circuits
Frink - Quinta Densidad
Rossi Feat. Insight - Paradise
James Saunder - Keyless
Listen on Mixcloud here.