The Lab Sessions have announced the guest DJ and playlists for 'Assemble' 3 airing this Tuesday 11th of August 6 to 8 AM Indochina Time (ICT) and repeating Friday 6 to 8 PM (ICT). Scientific Sound Asia is the Expatriate and local underground radio station for India, China, Sri Lanka, Cambodia, Phillippines and the rest of Asia.
The Lab Sessions (TLS) is an artistic electronic music collective from Bogotá, Colombia that are step by step forging an alliance through its showcases and big events a representative image portraying the Colombian underground electronic music scene. At the same time, TLS offers to its public following conformed by locals and tourists of several other nationalities an artistic product of first quality demonstrating that good music not only comes from the expert hands of artists trained abroad but also is played and produced by national artists with a huge potential.
TLS has been doing events across South America since 2016, performing its shows in the most amazing venues and clubs such as Octava, Klan 31, Teatron, KAPUTT, Vagabond, Bud-X Colombia, Top Secret Medellín, Armando Records, Céntrico, Mambo Alive, Sutton, Montibus Fest, Bassline events, TLS Parties, Eurotechno, Madame Garden (Cali), La Fabryka (Cali), Victoria, Masha, Vlak, Lede Club and more recently at Groove and Dirty Sanchez in Quito (Ecuador).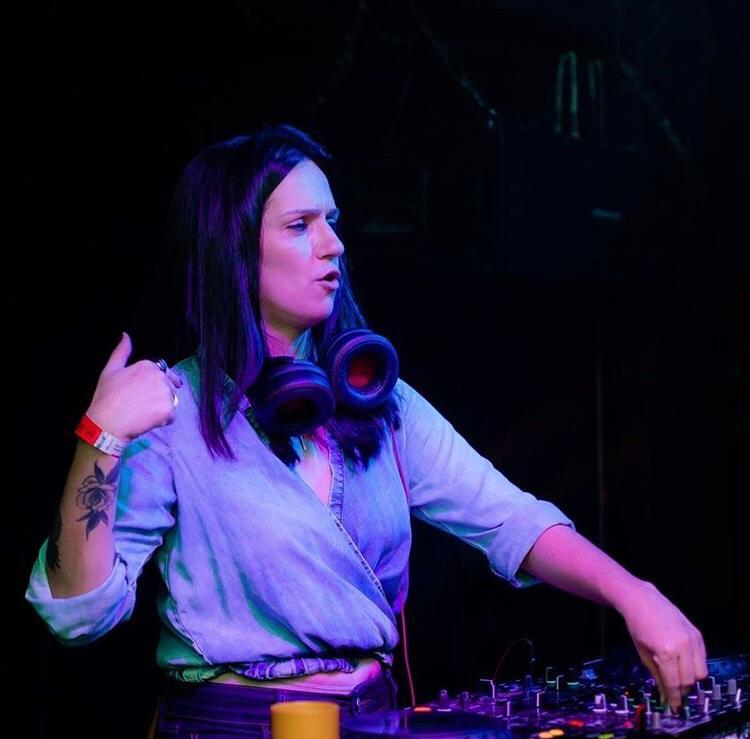 Guest DJ Geysa Spinelli (first hour).
This weeks first guest DJ is Geysa Spinelli hailing from São Paulo in Brazil, she is a DJ with a striking and avant-garde style in her sound. Her move from Brazil to Colombia opened the door for her to showcase her style of play that she acheived in her home country.
As a DJ and instrumentalist, she maintains an intense circuit of shows and stands out for touring both underground and mainstream scenes. Geysa Spinelli had residency in many clubs, lounges and parties in Brasil and also in the Colombian capital, Bogotá.
As a result of her studying music since childhood, Geysa found it very easy to master mixing techniques. Its sound is full of grooves, with renowned songs that make the dance floor, guaranteeing an innovative and fun presentation, strolling through House styles to Techno.
Synchronizing beats with smiles and always making sure that the music and the tracks are in harmony. With the beats of Tech House, coming from the most chic mix of pure House Music and the excellence of a striking Techno. Geysa Spinelli shows all the femininity of her style in her productions similary.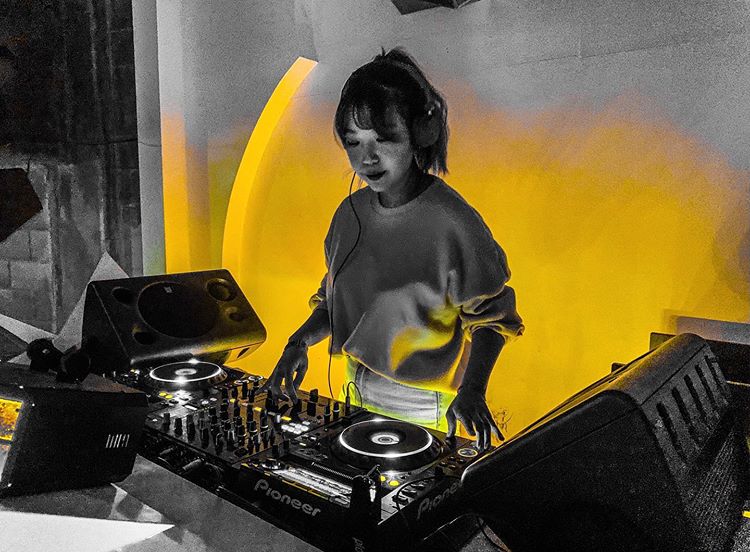 Guest DJ PLOI (second hour).
This week second guest is PLOI, PLOI hails from Seoul in Korea and is also a nurse by profession. Between her care role and spinning tracks her care for her patients is matched with her love of music.
Her main genres are Funky, Disco, and Soulful House, but presents a variety of house genres without being tied to them concretly. She mainly enjoys playing sounds that combine rhythmical melodies and musical instruments, and prefers plays that allow her to communicate joy with the audience.
When she is not working in a hospital she directs a small party in Seoul and interacts with various DJs, thus trying to make the audience's ears glee with pleasure, enjoy the show!
'Assemble' by The Lab Sessions Crew 03 11th of August 2020.
Geysa Spinelli (first hour).
Peggy Gou - Starry Night (Original Mix)
Roberto Surace, Purple Disco Machine - Joys (Purple Disco Machine Extended Remix)
Art Of Tones, Anduze - Flower Child (Original Mix)
Block & Crown - Get Up (Throw Ya Hands Up Clubmix)
Red Met - Higher (Never Gonna Give)
Jim Tonique, Patrick Bryze, Dave Kurtis - Better World (Dave Kurtis Disco Remix)
Roger Sanchez - This Feeling (Low Steppa Remix feat. Julie McKnight)
Cupertino - What U Say To Me (Extended Mix)
Michael Gray - The Weekend (Mat.Joe Prïma Mix)
John Summit - Deep End (Extended Mix)
Kings of Tomorrow - Finally (feat. Julie McKnight Dario D'Attis Extended Remix)
Jerome Robins - Groovejet (If This Ain't Love Earth n Days Remix)
Earth n Days - Just Be Good To Me
Chus & Ceballos, DJ Chus, Pablo Ceballos - Wrong About Me Feat. Derek Conyer (Roger Sanchez Remix)
Kevin McKay, Start The Party - I Feel Love (Club Mix)
Alex Newell, David Penn - Mama Told Me (David Penn Extended Mix)
PLOI (second hour).
The Wombats - Greek Tragedy
Ministry Of Funk - Superheavy Funk (Original Mix)
The Vision, Andreya Triana - Heaven feat. Andreya Triana (Original Mix)
Nardy - You Stepped In (Original Mix)
The Shapeshifters, Kimberly Davis - Life Is A Dancefloor feat. Kimberly Davis (Club Mix)
AC Soul Symphony - K-Jee (Joey Negro Philly World Mix)
Ken@Work - Nobody (Original Mix)
Sweetpower - Happy Days (Original Mix)
Earth n Days - Burnin' Up (Original Mix)
Federfunk, FabioEsse - A Summer Dream (Original Mix)
Sammy Deuce - Funk Me Sideways (Original Mix)
Jamie Lewis - Be Thankful feat. Michelle Weeks (Jazz N' Groove Old Skool Mix)
Joey Negro, Z Factor - Gotta Keep Pushin' (Grant Nelson Remix)
Tim Deluxe - We All Love Sax (Original Mix)
Demuir - High. Alive. And Dirty. (Original Mix)
David Morales & Janice Robinson - There Must Be Love
Yass feat. Inaya Day - Bring It Up (Classic Mix)
Listen here:

(If the player is not working click here)
Or PC Laptop, Mac users click here.

Follow us on Mixcloud here.