Scientific Sound Asia is proud to announce that Secret Underground will be starting a new show this Saturday the 2nd of May 4 to 6 PM Indochina Time (ICT) and repeating Wednesday 4 to 6 AM (ICT). Scientific Sound Asia Radio is the upfront Underground Radio station for the Asian Region.
Secret Underground is a Record label and and event management company originating from Sri Lanka. Sri Lanka is a small island located in the Indian Ocean and it's among the largest crowd bases for the genre of Progressive house and underground music in general.
This originated the vision of the Secret underground as to unite people all around the world through the harmonies of music. The founder member Pasindu Dilhara started the Secret underground as a Facebook page to share electronic music related posts and eventually it ended up being a Mixcloud podcast and a record label to help DJs in Sri Lanka.
The early Rave scene in Sri Lanka took music taste to a whole other level so this crew always manages to give it's listeners an ear orgasm. Currently Secret underground promotes secret underground events in Sri Lanka while managing the podcast with the combination of Scientific Sounds Asia Radio. Secret underground crew is planning ahead to build up the Secret Underground brand internationally to build up a connection between artists and music enthusiasts to shine up the Underground Dance Music.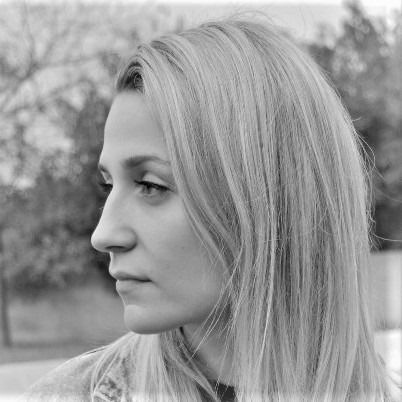 Guest DJ NOWA.
In this episode, Secret Underground features NOWA from Poland. Nowa is a Polish house and techno DJ based in Barcelona. She came up with groovy energetic style in her early days as a DJ. Her love for the underground music took her to Spain to archive her career goals and currently she's working with many DJs from Spain and being booked on several events over the country and have done few live sessions on Radio and Video channels on Social media.
Inspired by early music lessons NOWA started her music career. it was a few years later that NOWA discovered late night Techno parties, Public events and Underground Gigs and the rhythms of Tech music took her on a whole other level. For the past few years, NOWA has preformed well in House music and Techno and she's on the beat continuously.
She plays deep and progressive house as well as techno, selecting driving tracks with something captivating about them, be it melody, vocal or texture of the sound. No matter the genre or the BPM, You will find yourself dancing in a bit after playing her music.
Secret Underground 01 2nd of May 2020.
Citizen Kain - Bareknuckle (Haze-M Remix)
GusGus, Metodi Hristov - Magenta (Teenage Mutants Remix)
Rob Hes - The Solution (2019 Re-master)
Pandhora, Samaha - Icarus (MEL7EM Rework)
Dmitry Molosh - Cascade
Dosem - Externalizer
Cristoph - Starcourt (Original Mix)
Space Food - Bombay
Luca Marchese - Transmit (Teenage Mutants & Heerhorst Remix)
Max Ultra, Varya - Saturnia (Original Mix)
Cristoph, Several Definitions - Under Your Armour
Etyen, Petar Dundov - Bebe (Petar Dundov Remix)
DeVante - Alternate Paths (Teenage Mutants Remix)
General MIDI - Absinthe (Nick Warren Mix)
Steve Muul - Jupiter White
Sterbai, Rafael Osmo - The Messenger (Original Mix)
Stan Kolev - Ananda
Carlos Pires - Take A Ride
SEGG - Gengis (Nacim Gastli Rework)
Tilt - Black Samurai (Desyfer & FOTN Remix)
Blandy, Nicolaou - Haka (Original Mix)
Enamour & Rinzen - Quark
Different Age - Ahmamet (Original Mix)
Connect here:

(If the player is not working click here)
Or PC Laptop, Mac users click below.