Marco Mei of Bicycle Corporation has made public his playlist for his next show. Scientific Sound Asia is the Asian electronic music station for Japan, China, Thailand, Taiwan, Korea, Sri Lanka and internationally.
Marco Mei hails from Italy and has over thirty years of experience as a producer and DJ. In his beginnings, as a DJ and producer, his initial genres which enticed him were Afrobeat and synthesised music. He set off on his career as a DJ in the early nineties and has in the latter years of his career playing at dazzling festivals and nightclubs sharing the turntables with Roger Sanchez, David Morales, Ralph Falcon and Sander Kleinenberg to name a few.
As his career blossomed he gained a residency at Pacha Club in Sharm-El-Sheikh. In the years which followed he started touring across the planet and fine-tuned his art as a DJ at many nightspots including Woo Bar, Fuse (Brussels), Room 18 (Taipei), Bangaluu (Berlin), G-Star (Pattaya), SOS Supper Club (Bali), NLO (Minsk) together with artists such as Harry "Choo Choo" Romero, Justin Berkmann and Funk D'Void and many more.
Then some years later in 2009, he formed a production alliance with Stefano Ugliano (aka 6884) and the collaborative project "Bicycle Corporation" was born. Their skills as DJs and Producers flourished and their production efforts blended seamlessly with their entourage of house and techno enthusiasts.
Their first signing as a duo was with 17:44 record company and their musical ensemble has been released on record labels such as Alchemy, Miniatures, WL77, GrooveTraxx, Suka, and Revox. Since their offset as a duo over 50 tracks and remixes, across many genres from Deep and Tech-House to French House and Techno, have been released, earning them a good name in the underground scene. Bicycle Corporation released a Hard Techno remix for Virus D.D.Ds' track 'Origination' on the 31st of August, and it is a real gem.
Nowadays he resides in Taipei, Taiwan where he plays regular events with European underground vibes. His regular events in the region and his current locality have allowed him to become part of an ever-growing network of renowned artists in Southeast Asia, and he is available for further bookings through our DJ Agency.
Listen live on Saturday the 2nd of October 2021 6 PM to 8 PM Indochina Time (ICT) and repeating Wednesday 6 AM to 8AM (ICT).
Marco Mei tracklist for 2021 Podcast 40.
Themba - Ashamed Feat. Brenden Praise (The Martinez Brothers Remix)
Manyelo Dafro - Ladon Feat. Bassekou Kouyate (Da Capo's Touch)
Lanowa - Mojito (Ourra & Gary B Remix)
COEO - Vojager
Kim Ann Foxman - Magic Magic (Matisa Remix)
Ricardo Motta - Hey Boy
Mufti - Kismet (Fabrizio Mammarella Remix)
iiO - Rapture (Inache Remix 2021)
Disclosure - Observer Effect [K7 Records]
Nic Fanciulli & Retna - This is Life
Jamie Jones - Handy Work
Eats Everything - Hello Bitch
DJ Deeon - Bak The Fuck Up
Montel - Protection
Amarcord - The Blue Hour Club Feat. E.S.O (Echonomist Remix)
Theus Mago - Papaya Vieja
Harry Romero - Jack Yo Body
Riva Starr - The Feeling Feat. Gavin Holligan (Deetron Remix)
Shamako - Show Me How [RAW MATERIALS RECORDS]
Mateo & Matos - Release The Rhythm
Logic1000 – What You Like Feat. Yunè Pinku
Keinemusik (&ME, Rampa, Adam Port) - Saving My Love Feat. Little Dragon
Jazz n' Palms - Van Van
Listen Here.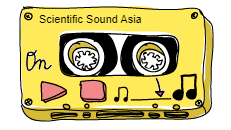 (If the player is not working click here)
Or PC Laptop, Mac users click here.

Follow us on Mixcloud here.