Jstar has released his playlist for his weekly 'Control Tower' show but this week with a Christmas twist to the show, as always the show will be broadcast on Friday 21st of December 8-10 PM Vietnamese time (ICT) and with a re-run of the show Tuesday 25th December on Christmas night at the usual 8-10 PM (ICT). A well respected reggae and dub figure hailing from London, Jstar's substantial body of work as a DJ, remixer and producer for the last 15 years has been widely acclaimed by the likes of David Rodigan, Norman Jay and Grandmaster Flash.
The Christmas twist for this weeks show is a selection of tracks from Nice Up! Records '12 Dubs of Xmas' featuring JStar and a number of other artists which can be downloaded all for free by clicking the Album cover below. Nice up records had this to say 'As always this is a free download, but often our lovely fans and supporters contribute money and pay for the tracks (or full album). We've decided to give any profits we make this year to Centrepoint, a charity for young homeless people. So please feel free to dig deep - it's going to a good cause'. The Jstar track is a remix of his "Stand To Order" album track 'All I have' which has been remixed for him by Joe Revell.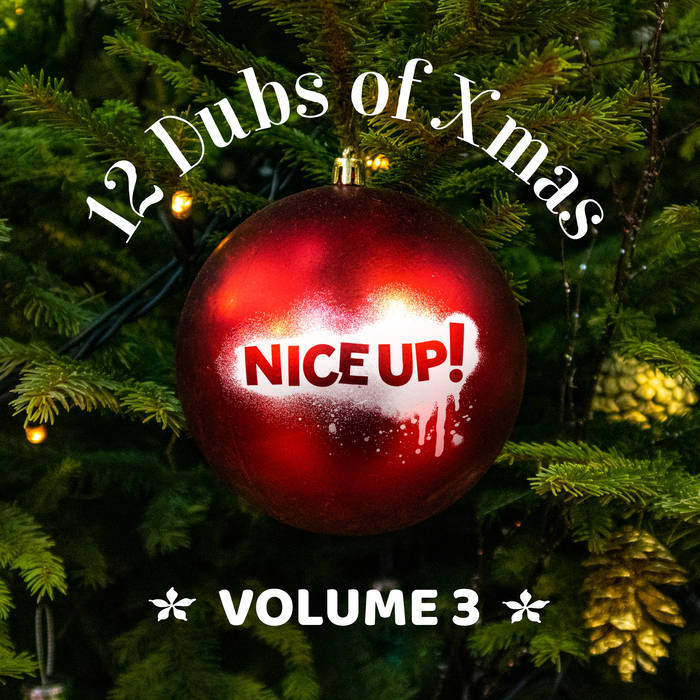 Since the release of his albums 'Stand To Order' and 'Dub to Order', Jstar has expanded his producing reputation to promote reggae artists in emerging territories such as China, India and New Zealand. Furthermore, he has recently completed a tour of China creating even more critical acclaim for his reputaion as a DJ and Producer.
Catch him LIVE on Scientific Sound Asia Radio every Friday 8-10 PM Vietnamese Time (ICT) and a replay of his Friday show every Tuesday 8-10 PM ICT, check the tracklist below!
'Control Tower' 12 Christmas Special with Jstar, tracklist 21/12/2018 Scientific Sound Radio.
No Walls - Dreadsquad Feat. Dub Princess
Power To The People - Dreadsquad Feat. Trinity
Lyrics Spree Ft Interrupt - Parly B
All I Have Feat Blackout Ja (Joe Revell Remix) - Jstar
Love Will Tear Us Apart - Capital 1212 Ft Earl 16
So Long - Little Kirk
One Big Road - Nimroy Hendricks
One Big Version - Nimroy Hendricks
Crying (Escape Roots Remix) - Preacha Ft Jay Spaker - Nice Up! Records 12 Dubs Of Xmas Vol 3
Suburbia Dubwise (Feat. Homeys) - Marina P ( X - Ten Years Of 4weed Records)
Freedom Fighter - Lion Warriah
Ah Mi Guide - Alter Echo & E3 Meet Ishan Sound & Rider Shafique
Babylon Children Ft Spikey T (Kabanjak Remix) - Jstar
Jingle Bells Dub - Dub Spencer And Trance Hill
So Long Cedric - David Hillyard The The Rocksteady Seven
Raggamuffin - Blackout Ja
Run Fi Cover Ft Parly B, Dandelion, Jago (Jstar Remix) - G Duppy
Homerton B (Shepdog Refix) - Unknown T - Nice Up! Records 12 Dubs Of Xmas Vol 3
We Wish You A Merry Christmas Dub - Dub Spencer And Trance Hill
Jah Nah Sleep (Feat. Lutan Fyah) - Max Rub A Dub
Dem Nah Ready - Jstar Meets Max Rubadub Feat Crosby
R.Esponsibility (Feat. Jules I ) - R.Esistence In Dub ( X - Ten Years Of 4weed Records)
Ile - Ted Ganung Ft.Sabir Adjibade
Kponyole (Be Careful_ - Umoja Ft K.O.G (Wormwood London)
Drogba (Origin One Remix) - Afro B - Nice Up! Records 12 Dubs Of Xmas Vol 3
Falling (Jinx In Dub Remix) - Aries Ft Rony Blue
Closer To Me (Roska Remix) - The Heatwave Ft Stylo G
International - Boy In The Basement
Raised On The Amen Ft. Gardna - Gentlemans Dub Club vs The Nextmen
Highgrade Ft Cheshire Cat (Dj Hybrid Remix) - Aries, Jacky Murda, Kambo Don
I I Ft Eva Lazarus (Dr Meaker Dub Remix) - Aries, Krak In Dub, Troy Berkley
My Sound Ft David Boomah (Jstar Remix) - Aries, Fleck, Sheco
The Sculptor - The Rebel & Nicodemus
Pam Pam Ft. Natty Campbell - Reggae Roast
Ice Cream (Jstar Remix) - Sam And The Womp
Raggamuffin - Koffee
Connect here.