Gerard has published the playlist and guest Takamasa Owaki for his weekly show 'The Hit List' 49 this Tuesday the 20th of October 2020 at 10 PM to 12 AM Indochina Time (ICT) and repeating Saturday 10 AM to 12 PM (ICT), the English language radio station for China, India, Malaysia, Vietnam, Korea and the rest of Asia.
Gerard (second hour) is a Deep House, Deep Tech, Tech House and Techno producer and DJ from Angeles city in the United States with a deep passion for electronic music and has an proven method of creating it. He is a promising global talent who wants to be a key player in the future of House, broadening its culture and multiplying its catch with his style of play and production.
Gerard has recently returned to Florida, U.S.A after a period in South East Asia and works with our DJ agency Scientific Sound Asia. He is also Nu Disco manager for Brasbeat, Latin America's first and only digital source for electronic music and hosts a regular podcast/mix show featuring his charted music for each month.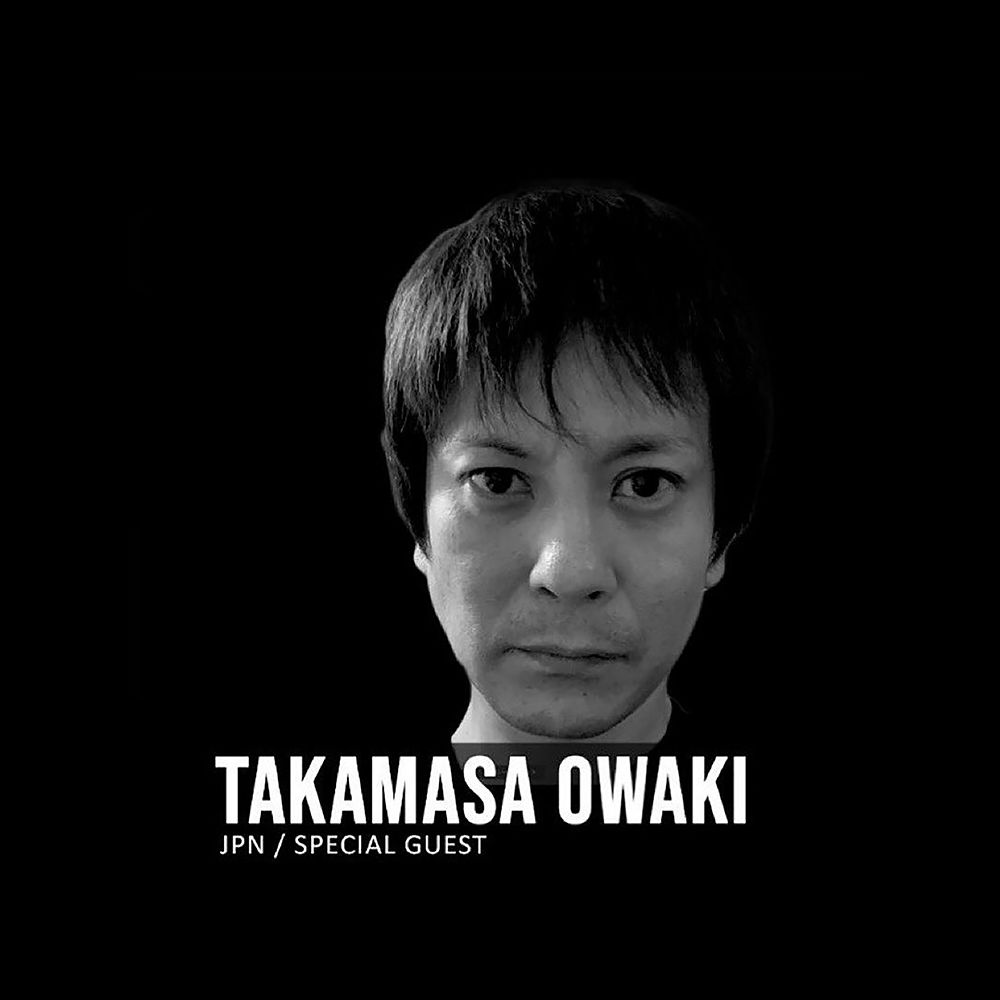 This weeks guest DJ is Takamasa Owaki, hailing from Kamo-gun in Japan. Takamasa Owaki started his career in South America as DJ participating in events in Colombia, Brazil and Ecuador.His style revolves around House, Nu Disco & Tech House and his professional experience with 19 Years of musical influence with genres such as 80's and 90's electronic music, Disco and Rock.
Takamasa Owaki listened to classical music everyday from a very young age infulenced by his father. At the age of 23, he moved to US for 2 years as an agriculture trainee and was involved in Electronic music, HipHop, Reggae, Latin music, and this baptism of various music genres set him off as a DJ.
After returning to Japan, he worked as a florist while gaining experience as a DJ at cafes and bars. With a style that shifts genres such as Disco, Afro House, Psychedelic, Ambient with a focus on Deep House, and Soulful House he dramatically alters his style. Cactus Experience features urban, sophisticated sounds and addictive grooves, with Deep House that always penetrates deep inside. Soulful House that resonates with the cry of soul, and Chill Out that unleashes your spirit.
His career started on Vinyl, and he has graced the decks as resident Dj in "Lavista" Nightclub at Intercontinental Hotel Doha Qatar, The Warehouse Wine & Tapas in Pearl Rotana Hotel Abu Dhabi, Impressions Lounge at Anantara Hotel Abu Dhabi, ToroToro Etihad Towers Abu Dhabi, and HardRock Café Bogotá, the Musical Journey of Cactus Experience goes deeper and deeper into your subconscious mind, enjoy the show!
The Hit List episode 49 20th of October 2020.
Takamasa Owaki (first hour).
Takamasa Owaki - Intro Cactus 1 [CactusExperience]
Takamasa Owaki - Planet Guitar(TO Re-Edit) [CactusExperience]
Atjazz, Jullian Gomes, Jimpster - It's My Time (Jimpster Remix Instrumental) [Atjazz Record Company]
Soul Central - In-Ten-City (Original Extended Mix) [Soul Heaven]
Scott Diaz - Happiness Is The Truth (Original Mix) [Grand Plans]
Blake Reary - Step It Up Blake Reary (Extended Mix)
Add2Basket - Road Show (Interplay Remix) [Add2Basket Records]
Takamasa Owaki - I Have A Dream(Edit) [CactusExperience]
Fernando Picon - Intro Nature [Surbeats Records]
Soulmagic - Soulmagic (Morten & Mikkel's Extended Jam) [Soulfuric]
Lebedev (RU), Dan Corco - Deep Emotion (Dan Corco Remix) [Rhythm Section]
Gerard (second hour).
Lorenzo de Blanck - Rewind (Original Mix)
Anëk - My My My (Original Mix)
DHAF - Same Thang
Claudia Tejeda - Just Dance [Low Groove Records]_
J. Ventura - Give Me Something
Claudia Tejeda - Black Honey [Low Groove Records]
Hector Couto - Mellow Burn (Extended Mix)
Javi Lopez - Dress Code (Original Mix)
Dompe - Coke Power (Original Mix)
Milkwish - Mega Chord
Listen here:

(If the player is not working click here)
Or PC Laptop, Mac users click here.

Follow us on Mixcloud here.