Gerard has published the track lists and guest DJ for his show 'The Hit List' 61 on our Radio Station this Tuesday the 9th of February 2021 at 10 PM to 12 AM Indochina Time (ICT) and repeating Saturday 10 AM to 12 PM (ICT), the underground Radio Station for Japan, Indonesia, Malaysia, Vietnam and globally.
Gerard (second hour) is a Deep House, Deep Tech, Tech House and Techno producer and DJ from Angeles city in the United States with a deep passion for electronic music and has an proven method of creating it. He is a promising global talent who wants to be a key player in the future of House, broadening its culture and multiplying its catch with his style of play and production.
Gerard has recently returned to Florida, U.S.A after a period in South East Asia and works with our DJ agency Scientific Sound Asia. He is also Nu Disco manager for Brasbeat, Latin America's first and only digital source for electronic music and hosts a regular podcast/mix show featuring his charted music for each month.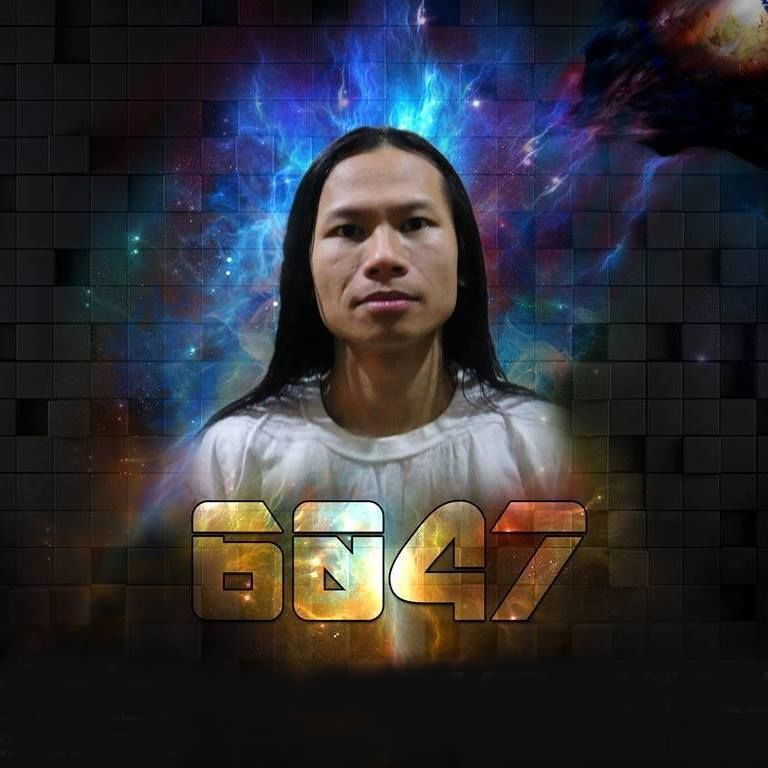 Guest DJ D6047 (first hour).
This Weeks Guest DJ is 6047 (first hour), California native 6047 (read as 60:47) is a Los Angeles based multi styled electronic DJ & producer whose musical diversity is reflected in his mixes & productions, to date he has well over 800 releases across a variety of genres and labels.
Attention to detail is what is always present in his work, rather than boring people with long-winded bios written in 3rd person about his musical accomplishments he prefers to let the music do all the talking, his musical style revolves around Progressive, technical break/beat matching.
His mixes have been featured on the best podcasts & radio stations worldwide, and we look forward to his new mix featuring a selection of his Deep House favorites, enjoy the show!
'The Hit List' episode 61 9th of February 2021.
6047 (first hour).
Titus Flavius Feat. George Frideric Handel - Sarabande (Original Mix) [Earthly Delights]
Nōpi - Spoon Light (Original Mix) [meanwhile]
Monojoke - Take Me Home (Original Mix) [Amitabha]
Antrim - Hoffnung (Rauschhaus Remix) [Clubsonica]
Proximo - Light Lines (Original Mix) [Ad Astra]
Rick Pier O'Neil - Redemption (Original Mix) [RPO]
Nursultan Kun - Alkadi (Original Mix) [The Purr]
Maxi Basshead - Games (Doppel's Spice Rub Remix) [Bassic]
Morttagua - Pallas (Nick Warren & Nicolas Rada Remix) [Timeless Moment]
Rancido - Clocks (Dogus Cihan Remix) [OMENI]
Gerard (Second Hour).
Homero Espinosa, Fuzzy Cufflinxxx - The Funkman (Original Mix)
Mr. Bootsauce - That's That Boom (Jarred Gallo Remix)
Oliver Schories - Rampart
Audiojack, Polarbear - Introspection (Nick Curly Remix)
KingCrowney, S.O.S, Lydia Rose - Want Some Jazz (N-You-Up At Midnight Extended Mix)
Roland Clark, John 'Julius' Knight - This Is House (Marco Lys Extended Remix)
Peace, Brett Rubin - Like Being Stoned (Travis Emmons Vocal Remix)
Sous Sol - Dizzy Rhythm (Mihai Popoviciu Extended Remix)
Faucon - Where Will You Go (Mihai Popoviciu Remix)
Maverick Sabre, Jorja Smith - Slow Down (feat. Jorja Smith) (Vintage Culture & Slow Motion Extended Remix)
John Summit - Deep End (Black V Neck Extended Remix)
Gorge - Erotic Soul (2020 Rework)
Listen here.

(If the player is not working click here)
Or PC Laptop, Mac users click here.

Follow us on Mixcloud here.