El Brujo has published the tracklists for his show 'El Brujo and the Wild Bunch' 03 this Thursday the 14th of May 2020 10 PM to 12AM Indochina Time (ICT) and repeating Mondays 10 AM to 12PM (ICT). Scientific Sound Asia is the Expatriate and local underground radio station for India, China, Sri Lanka, Cambodia, Philippines and the rest of Asia.
El Brujo (first hour) real name Robert Milanesi was born in Italy in 1964, from a very early age he became addicted to music and in 1994 became known as one of the founding fathers of the underground rave scene in Bologna, Italy. His first official release in 2008 was 'Warriors' on the Milan Label Open Legs.
His Label, Jambalay Records, was launched at their opening party in 2010 in Ibiza, Spain at Club Geminis in the Ibiza harbor. The label & El Brujo than burst onto the worldwide scene with the legendary Maya Jane Coles first charting in her February Chart 2011; his track, 'Mozambique' in collaboration with Big Mojo, which was his first physical CD release 'Nutty Fellas Are Go'.
In January 2019, his release, 'Plastic Dreams' original released on Frame Works was ranked in the Number #33 in the Beatport Hard Techno Top 100. EL Brujo. Has released on labels such as Elektrax, Frame Workxx, LW Recordings, Subwoofer, Berlin After Dark, Music Is The Drug, Gobekli Tepe, Fortwin Rec, Bunker, Mad Rhythm, SE7ENS, Physical Techno, Professional Rockstars, Serapis, Dublin Xpress, SMR Underground, Hypnotic Skull, Underground Media, Konfused Konfliction, Backbeat, Electrified Mindz, Killer Crossover, Oxytech, Profunda Intellectus, Tanira, Society Music, Toxic, MTZ Noir, NACHT, Ahromatiq, Technological, Plusquam, Ushuaia Music and many others.
His Unique sound is one of the unknown as the cosmos is a part of El Brujo and his creation is interstellar in his "Raw" approach whatever the music genre he conceives in music innovation, every month El Brujo will be giving us a guest DJ from his 'Wild Bunch' of Techno producers and Artists. In his next show El Brujo enlights us with a selection of his tracks.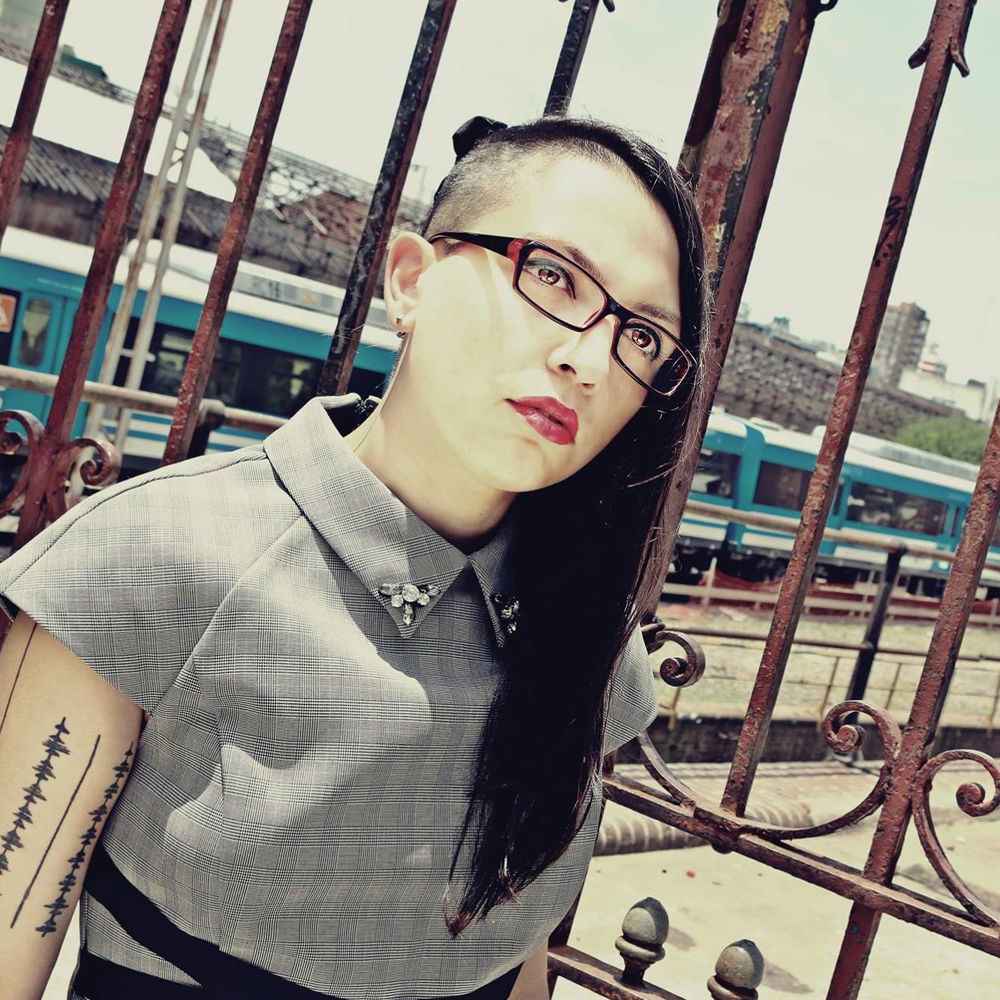 Guest DJ (second hour) Miss Adk.
This weeks guest DJ is Miss Adk, RocÌo Bossio aka Miss Adk is considered one of Argentina's female DJs and producers in force with the longest continuity of her generation. Throughout her career she has created more than 7 akas spread over 14 years, or as she herself defines them "various versions of myself".
'Miss Adk' being the longest-lived moniker she has graced since the beginning. Restless by nature and using 'concept' as her flag, she's gone through more than one musical universe. Each version of herself has a DJ side and a production side.
It's difficult to explain what takes place in her presentations, but it's quite clear that those who are present have a great experience. She currently has more than 260 released tracks, hosts her own radio show called 'Miss Adk's Horror Show' on Fnoob Techno Radio (UK) and is label manager for Underground BeatCode Records. In this show both El Brujo and Miss Adk showcase a collection of their tracks, enjoy the show!
'El Brujo and The Wild Bunch' 14th May 2020.
El Brujo (first hour).
El Brujo & Pirate Lady - Sono Esaurito Feat Matte
El Brujo - Final Takeover
El Brujo - Leviathan
Miss Adk - Not Today
Makaja Gonzales - She Never Ask
Calcast - Harmonic Whatever
El Brujo - Escape Plan
Ricky Sinz - Symbols Of translations (Corey Biggs Remix)
Ricky Sinz - Morning Tea (El Brujo Remix)
El Brujo - Brainkilla (Part 1)
DJ D ReDD - Eggbeater
Ricky Sinz & Jake 303 -Take My
Miss Adk (second hour)
Miss Adk - Another Sorcery [Underground BeatCode Records]
Petri Petro - Lucid (Miss Adk remix) [Ghost Program Records]
Carara - (Miss Adk remix) [Ghost Program Records]
Petracca Alessandro - Oblivion (Miss Adk remix) [Ghost Program Records]
El Brujo - BrainKilla (Miss Adk remix) [Frame Workxx Records]
Miss Adk - VLI [Toxic Recordings]
Miss Adk - NOR [Ecstasy State]
Miss Adk - VF [Frame Workxx Records]
Miss Adk - NOT [Newra Records]
Miss Adk - AND [Ecstasy State]
Miss Adk - XNOR [Newra Records]
Miss Adk - OR [Let's Techno Records]
Danitz - Underground Je Mama (Cristian Remix)
Connect here:

(If the player is not working click here)
Or PC Laptop, Mac users click below.