DJ Joshua has published the track-lists for his weekly 'Floating Beats' and 'Velvety Elements' shows. Scientific Sound Asia is the underground radio station and DJ Agency for the Asian region and internationally.
DJ Joshua real name Joshua Mar is a Portuguese electronic music connoisseur who admires his massive library of music and this is a big player in his mannerisms as a disc jockey. Growing up in his home city Evora as a youngster his main interest was gathering electronic music, over time bore an obsession and he delved into a plethora of electronic music genres from House to Drum and Bass to Chill-out with Techno being at the forefront of his fascination.
Like most teenagers who grew up in the early nineties, he started to learn to be a Disc Jockey, and became a vinyl digger, sharing the birth of rave music and culture on local radio shows with most genres of electronic music and gracing the turntables at events he had set up with friends and other ravers. As his electronic obsession grew the rave scene in Portugal was starting to bear fruit and he saw the need for ravers in his community to have a media presence for the groundbreaking electronic genres on local airwaves.
His unstoppable heart for electronic music overcame him, and just after the birth of his firstborn he realised that a furlough was needed to get into fatherhood. As his firstborn grew he decided to get back to his primary affair and to emancipate his thirst for music he started a new radio show and 'Floating Beats' was born.
His 'Floating Beats' podcast is transmitted on many online radio stations across the planet, and Joshua has this to say about his show 'Music is an art form. Is the fusion of elements that can convey emotions and make the body move. This is a place where you hear sounds that can float and end up falling onto your body ... Enjoy it'.
Listen to the shows live on Monday 23rd of August 2021 6 to 8 PM Indochina Time (ICT) and re-airing on Friday 6 to 8 AM (ICT).
Floating beats 497 (first hour) by DJ Joshua 23rd of August 2021.
DP-6 - Solar Sail (Original Mix)
Darius Syrossian - Harlem Lights (Original Mix)
Ron Costa - Twisted (Original Mix)
Goras - Road To Space (Original Mix)
Sascha Sonido - Feel Good (Original Mix)
Viviana Casanova - Piscis (Original Mix)
Charlie Banks - Dance With Me (Original Mix)
Delano Smith - No Fear (Original Mix)
Radiorobotek - 10 AM (Extended Mix)
Olav Basoski - Whispers (Original Mix)
Avision - Feelin' You (Original Mix)
H2H (Chez Damier and Bem Vedren) - Berlin Nights In Paris (Taho Remix)
Velvety Elements 069 (second hour).
Madvilla -
Takeout (Original Mix)

DJ VKTR -
The Beat (Original Mix)

Intr0beatz -
Low Temperature (Original Mix)

Tony Lionni -
Native Soul (Original Mix)

What U Mean -
Looking Good (Original Mix)

Forteba -
Time On Time (Original Mix)

Scope -
Hypnotize Me (Original Mix)

Javonntte -
Bjazz House (Original Mix)

Mission Control -
Outta Limits (Shelter Mix)

Tête de la Course, Paul Rudder -
Makin' The Magic (Original Mix)

Danny Tape -
Keep Movin (Original Mix)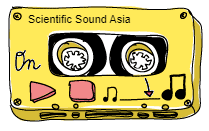 (If the player is not working click here)
Or PC Laptop, Mac users click here.

Follow us on Mixcloud here.