Gerard a.k.a Tim Jones of
DeviceRATT
has published the track list and Guest DJ Jose Norat for his weekly show 'The Hit List' on our Radio Station this Tuesday the 3rd of September at 10 PM to 12 AM Indochina Time (ICT) and repeating Thursday 2 to 4 AM (ICT), the foremost underground Radio Station for Thailand, Indonesia, Malaysia, Vietnam and the rest of South East Asia.
Gerard (First hour) is a Deep House/Deep Tech/Tech House/Techno producer and DJ with a underlying passion for electronic music and has an intricate way of creating it. He is an international talent who is creating the future of dance music, expanding its culture, and amplifying its level of artistry.
Gerard is currently based in China and works with our DJ agency Scientific Sound Asia. He'll soon be performing in China, which he anticipates eagerly. He is Nu Disco manager for Brasbeat, Latin America's first and only digital source for electronic music and hosts a regular podcast/mix show featuring his charted music for each month.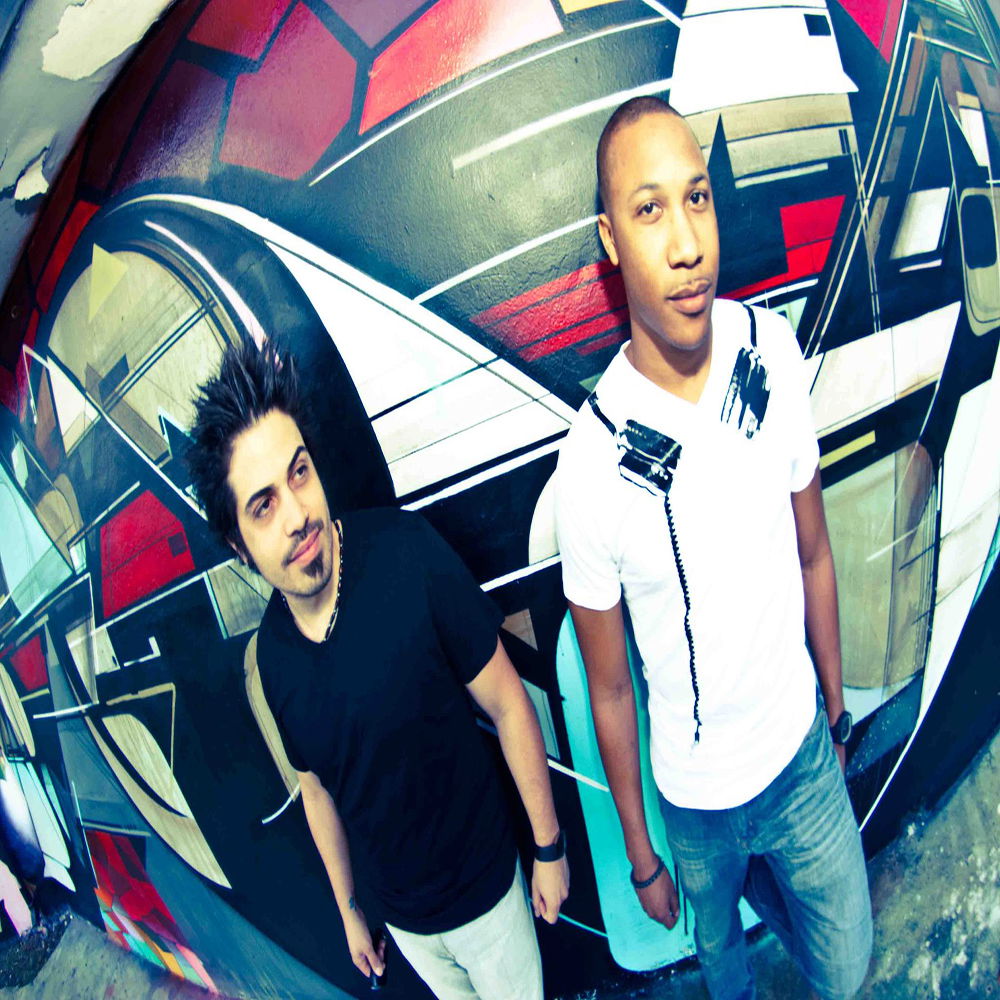 Tim Jones and Jose Norat of DeviceRATT.
Guest DJ Jose Norat (Second Hour) has made it a point to utilise music to make a difference. Born in San Juan, Puerto Rico many influences have driven this need to use music to create a change. Joses' musical preferences range from great bands like El Gran Combo de Puerto Rico to the global sounds of bands like U2 and Green Day.
Joses' determination to hard bass, good vibes, and edgy beats has always been in the forefront. Jose is also influenced by the likes of Sasha & Digweed, DJ Dan, Donald Glaude, and Deadmau5 just to name a few. This very unique combination of musical preference and electronic music influence is the result of his search for the ultimate sound to create great change in his lifetime.
To Jose, music is his life and he says, "Electronic music is a combination of positive emotions and the need to MOVE! So always feel good and make sure to take the journey". This journey has taken Jose to some of the most happening venues in south Florida and has played on some of the internets most popular radio shows. The future to Jose is full of possibilities and most importantly full of great potential to grow as a person and even more as an artist. Together Tim Jones and Jose Norat become one under the name DeviceRATT (DVRT).
The Hit List episode 04, 3rd of September 2019.
Gerard (First Hour)
Jamahr - Hold Deep
Jacopo Lott & Franko Lopez - Rolling
Josh Butler - Got A Feeling (Bontan Remix)
Matt Mclarrie - Trickly Voodo (Joeski Remix)
Kevin Over - Daze
Green Velvet & Jay Lumen - It's All About Me (Original Mix)
Over - Black Plant
DJ Pierre, Felicia - Come Together (Supernova 2013 Remix)
Fabio Giannelli - Maintain (M.A.N.D.Y. Remix)
Sandy Rivera, Noir - SOTOM (Sandy's Version)
Jose Norat (Second Hour)
Caique Carvalho, Cahio - Never Stop (Original Mix)
Earth n Days - Give Me Your Love (Original Mix)
Dj Vartan, Techcrasher - Feel The Sky (Original Mix)
Agua Sin Gas, Antoine Clamaran - Everybody Pumpin' (Earth n Days Remix)
Adri Block, Chris Marina - Piano Powah (Block & Crown Eivissa Mix)
Magonyi L - Spiritual Thing (Original Mix)
Purple Disco Machine, Claptone - Body Funk (Claptone Extended Mix)
Alaia & Gallo - Never Win (Original Mix)
CamelPhat - Hangin' Out With Charlie (Original Mix)
Eddie Lopez & William Pires - E'yaya (Original Mix)
Eddie Lopez Feat. Cindy Vitch - La Chichi (Original Mix)
Kiro Prime - Fogo (Original Mix)
Gary Caos - Automatic (Original Mix)
Gabriel Rosin - Be My Friends (Original Mix)
Connect Here: