This show was first Aired on Sunday 6th of September 2020 listen by clicking the Mixcloud player below, Scientific Sound Asia Radio is the English language station for Sri Lanka, Japan, Singapore, Thailand, India, South Korea and Internationally.
Bicycle Corporation are an Italian duo of the DJ and Producer Marco MEI plus the skilled Stefano Ugliano aka 6884. In the early nineties Marco was starting on his musical journey as a DJ and producer and began doing his own nights as a collective known as 'Urban People' throughout the whole of Italy. This gained him notoriety and he earned a residency at Pacha, which led to him getting DJ bookings internationally, and launched him on a musical endeavour around the planet.
Raised in Torino, Italy, Stefano in his early years displayed a fortitude of abilities with music. He studied with a passion classical piano, percussion, and drums, he loved his Chopins and West African Djembes, but that figure of 'the DJ standing on the stage performing' proved more and more mesmerising for the teenage Stefano. He wondered if those very electronic beats, so hard to get on '90s Italian radio stations, were going to launch a very new chapter in his life and then Bicycle Corporation was born.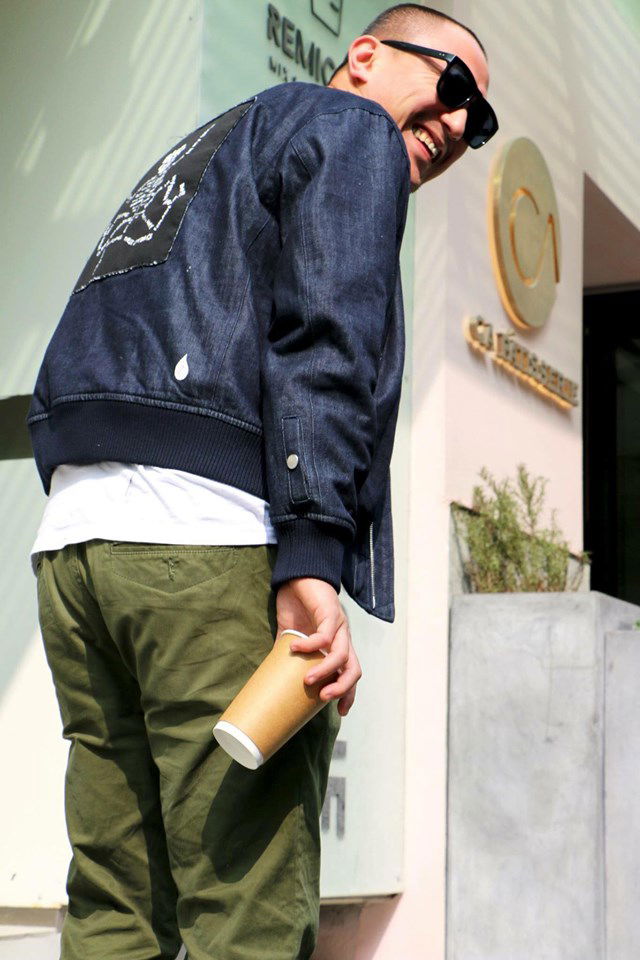 Guest DJ Murphy Kin.
This weeks guest DJ is Murphy Kin, Murphy Kin is never satisfied with the curiosity of digging new things. Originally from movie industry, being a DJ and producing music is not just unlimited but also unbounded.
Listening to Murphys' music is like watching a movie, It has ups and downs, and he doesn't only build up the melodies between 125~128 BPM, as is definitely not comfortable 4/4 all the way, and will never take you to heaven at the very beginning of his sets; rather he will show you around his beats from slow, lead you from romantic rocks, classic old schools, flirtatious R&B, then get you into Disco, Indie, Rock, and even Dance.
His music make people feel like in they are in a movie scene, reaching a climax with beats. Born to be positive and energetic, Murphy Kin has various music tastes and knows all sorts of musical genres. He will try to seize your emotions rhythmically by switching through different kinds of music, from Hip-Hop, Rock, Punk, to Indie Rock and Jazz.
When performing live, you will find out DJ Lucy is a musician without any rules, any scripts. Sometimes his play is guided by the moments, vibes, or the atmosphere, and sometimes it is by Murphy Kin, controlling everyone's state of mind like a movie director, enjoy the show!
Bicycle Corporation 'Roots' 050 show with Murphy Kin 6th September 2020.
Phenomenal Handclap Band - Remain Silent (Ray Mang Mix)
Party Lights - JMMSTR
Parissior - So What We Do Now
Pacific Coliseum - Beach Runner (Manuel Darquart Balearic Rerub)
Parada 88 - Label Comp
Pardon Moi - Inside The Outside (Dombrance Remix)
Parissior - So What We Do Now
Antanas Strumskis - Part 1 Acid Moody Synthesizers Spiritual Sky Sky My House Band
Alf Champion - Parte Operantis (Tyu Remix)
Oumou Sangaré - Ah Ndiya (K&F Edit)
Stephen Richards - Open Eyed (Rafael Fernandez Dub)
Marching Machines - Onliest
Kayroy - Orbitale
Nightriders Feat Lisa Shaw - Under Pressure (Yam Who Vocal Mix)
Never Dull - Love Sauce
Norma Lewis - I'm Into Your Love (Into Your Love)
Mystic Molay - Nickodemus feat Hassan Ben Jaafer & Innov Gnawa
Murthovic - In The Flesh
Mtume - Give It On Up (Disco-matic Express Edit)
Kendal - Corpo Meccanico
Floating Points - Montparnasse
Mitiko - My Shoes Loshmi Mix
Max Berlin - Elle et Moi (Joakim remix)
Midnight Runners - Mutual Feeling
Listen on Mixcloud here.