Bicycle Corporation introduce guest DJ Murphy Kin a.k.a DJ Lucy for his fourth 'Roots' show this Sunday 3rd of January 2021 6 to 8 PM Indochina Time (ICT) and repeating on Thursday 6 to 8 AM (ICT). Scientific Sound Asia Radio is the English language station for Sri Lanka, Japan, Singapore, Thailand, India, South Korea and globally.
Bicycle Corporation are an Italian duo of the DJ and Producer Marco MEI plus the skilled Stefano Ugliano aka 6884. In the early nineties Marco was starting on his musical journey as a DJ and producer and began doing his own nights as a collective known as 'Urban People' throughout the whole of Italy. This gained him notoriety and he earned a residency at Pacha, which led to him getting DJ bookings internationally, and launched him on a musical endeavour around the planet.
Raised in Torino, Italy, Stefano in his early years displayed a fortitude of abilities with music. He studied with a passion classical piano, percussion, and drums, he loved his Chopins and West African Djembes, but that figure of 'the DJ standing on the stage performing' proved more and more mesmerising for the teenage Stefano. He wondered if those very electronic beats, so hard to get on '90s Italian radio stations, were going to launch a very new chapter in his life and then Bicycle Corporation was born.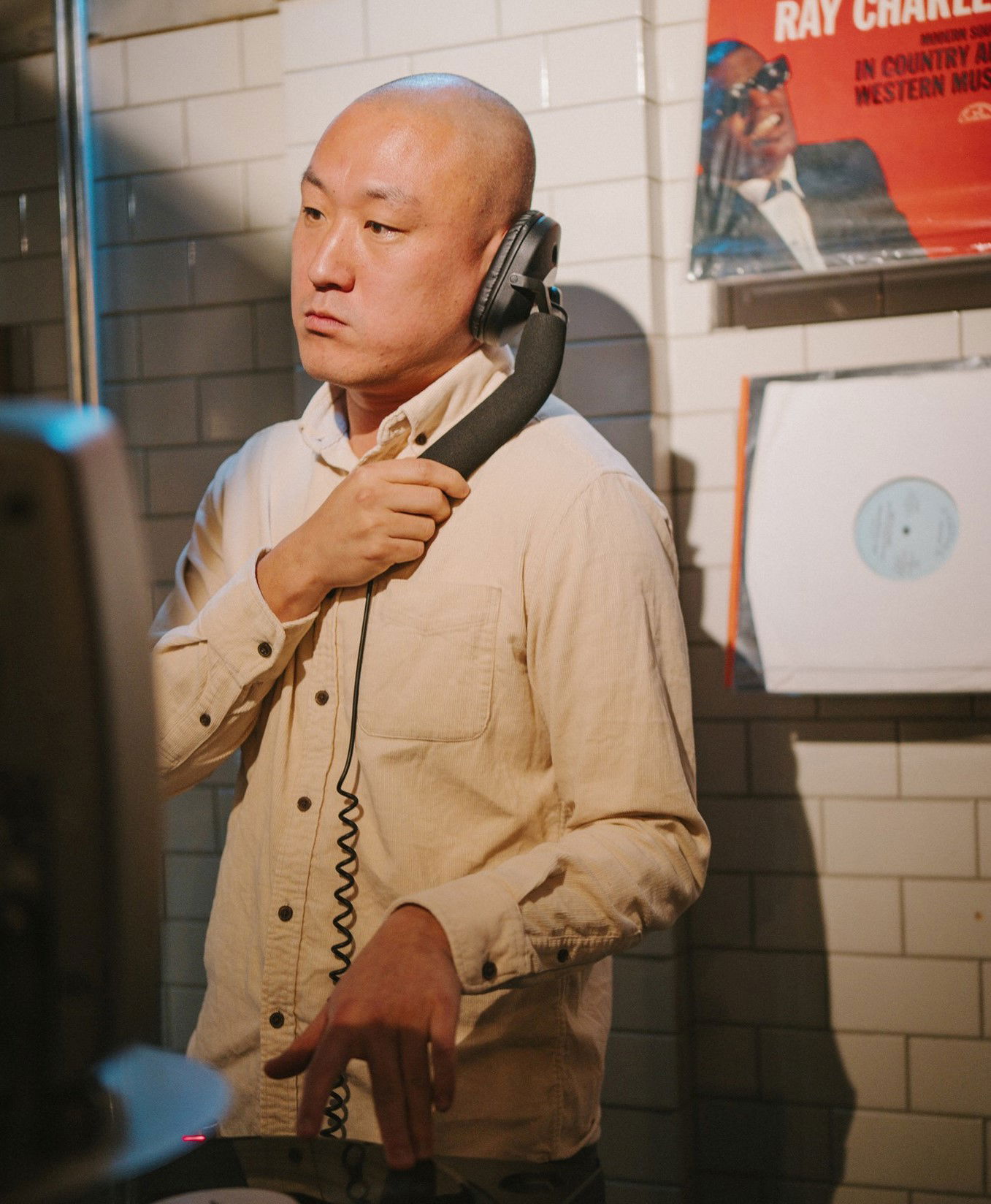 Guest DJ Lucy.
This week's guest DJ is Murphy Kin a.ka DJ Lucy, DJ Lucy is never satisfied with the curiosity of digging new things. Originally from movie industry, being a DJ and producing music is not just unlimited but also unbounded.
Listening to Lucy's music is like watching a movie, It has ups and downs, and he doesn't only build up the melodies between 125~128 BPM, as is definitely not comfortable 4/4 all the way, and will never take you to heaven at the very beginning of his sets; rather he will show you around his beats from slow, lead you from romantic rocks, classic old schools, flirtatious R&B, then get you into Disco, Indie, Rock, and even Dance.
His music make people feel like in they are in a movie scene, reaching a climax with beats. Born to be positive and energetic, DJ Lucy has various music tastes and knows all sorts of musical genres. He will try to seize your emotions rhythmically by switching through different kinds of music, from Hip-Hop, Rock, Punk, to Indie Rock and Jazz.
Led by DJ Lucy, Ting Ting Disco has been well known for presenting great parties in all sorts of bars, pubs, clubs, and venues in both Taipei and Shanghai since 2015. In 2017, Ting Ting Disco started to play music in other cities in China and go on tour in Asia contiguously. In 2021, it aims to bring more than just parties by also releasing online music. By collecting and intergrading music productions from all over the world, it provides music lovers more multi music choices.
When performing live, you will find out that he is a musician without any rules, any scripts. Sometimes his play is guided by the moments, vibes, or the atmosphere, and sometimes it is by him, controlling everyone's state of mind like a movie director, enjoy the show!
Bicycle Corporation 'Roots' 065 with Murphy Kin a.k.a DJ Lucy 3rd January 2021.
Unknown - Turn On In
Trumpet & Badman - Only U
Traumprinz - Where Is Home?
Mood Mosaic Feat. Mark Wirtz - Touch Of Velvet
Tony Cicco - Roma Milano (Bottin Edit)
Todd Edwards - Can't You Believe (Mad Villains Flip)
Timothy Thesis - Act Casual
Anthony Nicholson & Glenn Underground - Time Trekker(Pretty Noise Suite II)
Space Ghost - Time To Dance (Together Mix)
Leo Sayer - Thunder In My Heart
Jamie Webster - This Place
Thee J Johanz - Kambo (TTJ 707 remix)
Cade Wroblewski - The Wall
The Jass Man - Jass Yo Azz Off (Club Warehouse Mix)
Unknown - The Way You
The Sandpebbles Of Barbados - Suntan (KRM House Dub) Soon out on CHOP SHOP
The Real Orange Peel - Midnight Curiosity [PHREEK 008]
The Moments - Dolly My Love (Pied Piper & Paul Fabian Mix)
Tilman - The Fifth Season (Fine12)
Paul Cut - The Fence (Flabaires Space Jazz Remix)
Unknown - The Fence
The Clash - Sax The Casbah (Andy Buchan Edit)
The Chemical Brothers - Wide Open (Feat. Beck)
Unknown - The Break Out
The Braxtons - The Boss Masters At Work Dub
Strictly Jaz Unit Muzic - The Band Played On (GU's Personal Dub)
The 202 Machine - Get Up (Mean Fiddler Edit)
The 2 Bears - Be Strong (PEZNT ReRub)
Unknown - That Feeling
Teule - Drink On Me (Kerri Chandler Club version) 1990
Terry G - No Stopping
Listen here.

(If the player is not working click here)
Or PC Laptop, Mac users click here.

Follow us on Mixcloud here.