Bicycle Corporation introduce guest DJ Sivanesh for their 'Electronic Roots' show episode 2. Scientific Sound Asia Radio is the English language station for the Asian region and globally.
Bicycle Corporation is an Italian duo of the DJ and Producer Marco MEI plus the skilled Stefano Ugliano aka 6884. In the early nineties, Marco was starting on his musical journey as a DJ and producer and began doing his own nights as a collective known as 'Urban People' throughout the whole of Italy. This gained him notoriety and he earned a residency at Pacha, which led to him getting DJ bookings internationally, and launched him on a musical endeavour around the planet.
Raised in Torino, Italy, Stefano in his early years displayed a fortitude of abilities with music. He studied with a passion classical piano, percussion, and drums, he loved his Chopins and West African Djembes, but that figure of 'the DJ standing on the stage performing' proved more and more mesmerising for the teenage Stefano. He wondered if those very electronic beats, so hard to get on '90s Italian radio stations, were going to launch a very new chapter in his life and then Bicycle Corporation was born.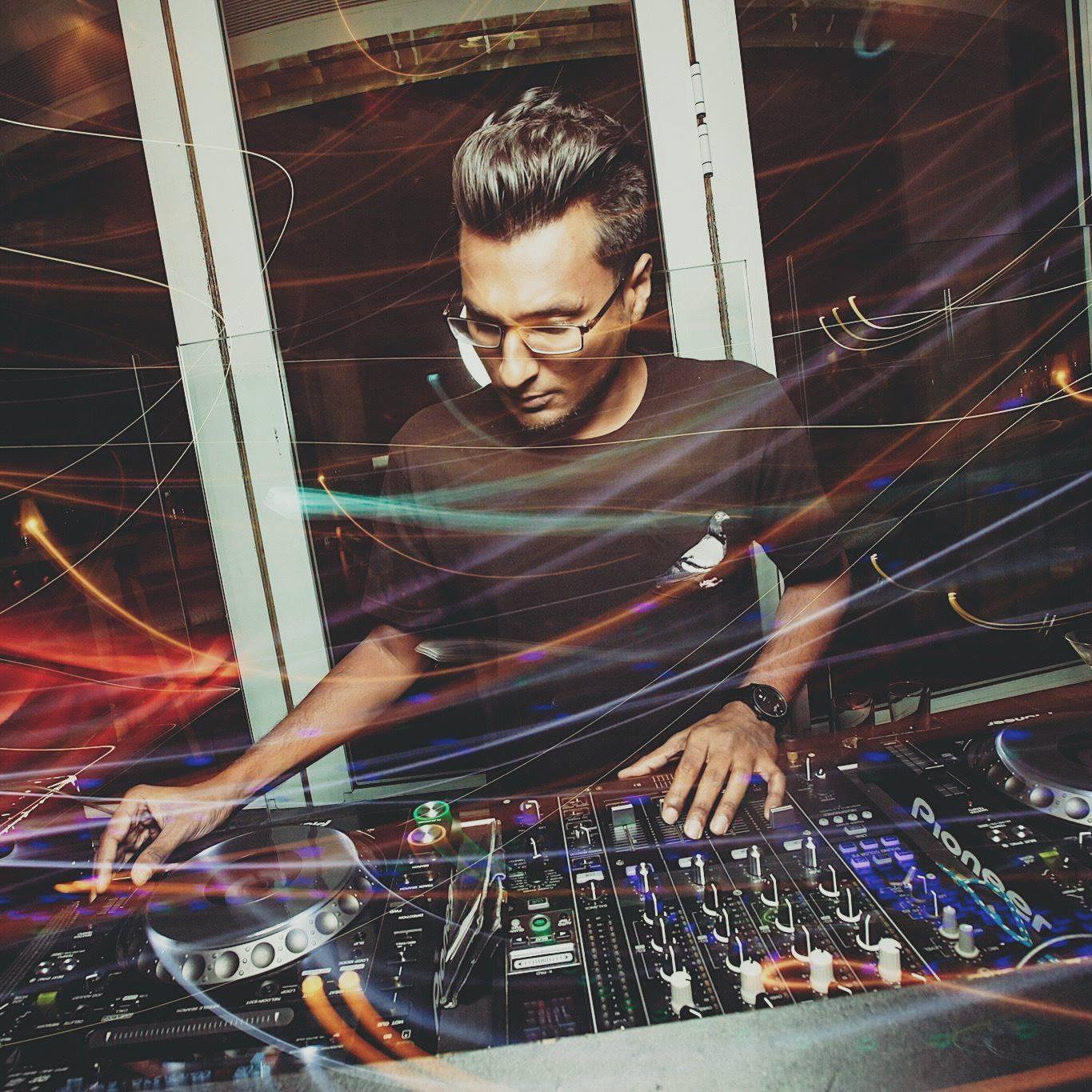 Guest DJ Sivanesh.
This week's guest is DJ Sivanesh, A staple in Singapore's nightlife, Sivanesh has been instrumental in shaping the sonic identity of clubbing in the island-city, with his most notable contribution being his residency at CÉ LA VI at the iconic Marina Bay Sands Hotel. The residency saw him taking charge of the world-renowned main room every week with his brand of sultry off-kilter house and groovy heads-down techno, playing alongside esteemed DJs such as Chaos In The CBD (In Dust We Trust), d'Julz (Bass Culture Records), Dennis Ferrer (Objektivity), Jasper James (Optimo Trax), Okain (Talman), Oliver Dollar (Play It Down), Rampa (Keinemusik), amongst others.
Citing seminal American producers 'Mood II Swing' as an early musical influence, Sivanesh's sound is held together by equal amounts of rhythm and soul, and it goes beyond current trends in genres. Though his roots will always be house, he is anchored in the belief that only quality matters and genres do not. It is this approach to DJing that convinced French media giant Cercle to book him to warm up for their debut Asia show with The Martinez Brothers in November 2019.
Before nightlife in Asia came to a halt from the Covid-19 pandemic in 2020, Sivanesh was a regular fixture at some of his city's most popular venues, with constant DJ bookings at The Council, Tanjong Beach Club, and the now-defunct Kilo Lounge. A well-received DJ set at the 2019 edition of the Wonderfruit Festival in Thailand led to more regional bookings at the W Hotel and Iron Fairies in Kuala Lumpur, Malaysia in the first half of 2020.
After spending five years building connections across the region while learning the intricacies of the live music business, Sivanesh left his successful residency at CÉ LA VI Singapore in 2020 to start a new project with his partner Lilian Hautemulle. The duo have since launched Sivilian Affairs, an organization focused on intimate parties with an emphasis on minority local and regional talents.
While the rest of 2021 holds many uncertainties for the live music scene, one thing to be sure is that Sivanesh will continue his journey within the dance music scene, staying true to his ethos to surprise and delight.
This show was originally aired on Wednesday 30th of June 2021, listen on the Mixcloud player below.
Bicycle Corporation 'Electronic Roots' episode 02, with DJ Sivanesh 30th of June 2021.
DJ Boring - Winona [E-Beamz]
Peter O - Way In [Egoplanet]
Jamie Woon - Night Air (Solomun Re-Edit) [Candent Songs]
Huerta, Urulu - Swing Set [Amadeus]
Point G - Have You (DJ Steaw Remix) [Point G.]
Rocco Rodamaal - Break 4 Love (Franck Roger Remix) [Memories]
Stardust - Music Sounds Better With You (Bob Sinclar Remix) [Virgin America]
Borrowed Identity - Faith [Foul & Sunk]
Sweely - Around [Lobster Theremin]
Cuthead - Fuck That Shit [Local Talk]
Harrison BDP - Convection Zone [Enclave Records]
Ferro - Isoro [Oscillat Music]
Baaz - Beleaf Davis [Office Recordings]
Iron Curtis - Entago Entery [Office Recordings]
Rio Padice - Raverstation [Bass Culture]
Jovonn - Moon Groove [Body'N Deep]
Kareem Cali, LaRosa - UZI (Rhadow Remix) [AVOTRE]
FCL - Let's Go [We Play House]
Paolo Rocco - Space Music [FUSE London]
Djoko - Ventura [Shall Not Fade]
James Dexter - Desire [Inermu]
Dana Ruh - Education [Underground Quality]
Blaze - Gloria Muse [West End Records]
Listen on Mixcloud here.