Bicycle Corporation have announced the guest DJ Q Narongwate for their next 'Foundations' show. Scientific Sound Asia Radio is the Asian electronic music station for Asia and internationally.
Bicycle Corporation is an Italian duo of the DJ and Producer Marco MEI plus the skilled Stefano Ugliano aka 6884. In the early nineties, Marco was starting on his musical journey as a DJ and producer and began doing his events as a crew known as 'Urban People' across the whole of Italy. This earned him recognition and he earned a residency at Pacha, which in turn led to him getting DJ bookings internationally, and launched him on a musical journey around the globe.
Born and brought up in Torino, Italy, Stefano in his childhood displayed a wealth of abilities with music. He studied with passion classical piano, percussion, and drums, he loved his Chopin's and West African Djembe, but that figure of the disc jockey rearing the crowd proved more and more enchanting for the teenage Stefano.
He wondered if those very electronic beats, so hard to find on '90s Italian radio stations, were going to open a completely new chapter in his life and then Bicycle Corporation evolved. Bicycle Corporation have released a Hard Techno remix for Virus D.D.Ds' track Origination and is featured in the staff picks on Beatport, and it's a lovely track.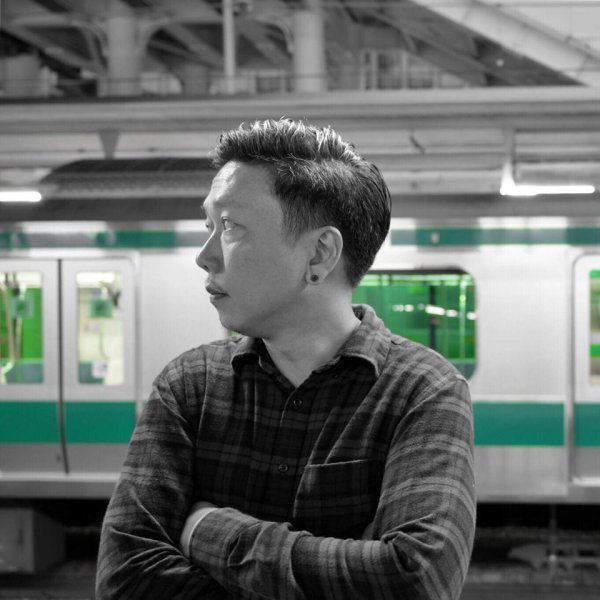 Guest DJ Q Narongwate.
This week's guest is DJ Q Narongwate, Q Narongwate is a DJ and Producer from Phuket in Thailand. Phuket's very own Q Narongwate has gained the following of many House Music lovers on the island, and in turn, has earned the respect of his peers on a global scale.
His distinctive style of Deep and Soulful House with dubby undertones constantly rocks the dance floors of the Islands many nightspots including Soundwave Sundays beach party at Laem Singh, Stereo Lab, Catch Beach Club, Bliss Beach Club and many more. Not forgotten is his monthly residency with the Phuket House Mafia.
Over the past few years alone he has played alongside international DJs such as Louie Vega, Bert Bevans, Gene Farris, Miguel Migs, Neil Pierce, Aaron Ross, Chris Samba, Parrish Wintersmith, and many more. His most recent track release is out today on Traxsource with his subtle remix of Ken@Works 'Your Body, My Body', enjoy the show.
This show originally aired on Friday 17th of September 2021, listen on the Mixcloud player below.
Bicycle Corporation 'Foundations' episode 3, with DJ Q Narongwate 17th of September 2021.
Sean McCabe - Its My Life (Sean McCabe 6AM Dub)
Colm K. - Burnnings (K15 Remix)
Rhemi - Beat Within
Mark Di Meo - The Gentleman Song FK
Groove Assassin - No Drama
ATFC - Bad Habit
Cerrone Feat. Jamie Lewis - Not Too Shabby
Brutha Basil, Mark Francis - City Street 25 (DJ Spen Remix)
Phil Asher & The Mighty Zaf - Shakin It Up Feat. Zansika
David Bailey Feat. Hanlei - Running Me Wild
Rhemi - Live Life Free
Larry A Feat. Jamie Aditya - Get Down With It (Michele Chaivarini Remix)
Groove Assassin - Sumthin Fresh
The JourneyMen - Let The Records Show
Q Narongwate Feat. Aleysha Lei - Feel Inside
Crackazat - Called My Name
Jullian Gomes Feat. Sio - 1000 Memories (Atjazz Remix)
Crazy P - Like A Fool (Fred Everything Remix)
Kelvin Sylvester - Come Over
Susanne Alt - Susie Saxophone (Opolopo Remix)
Listen on Mixcloud here.