Northern Irish producer and DJ Eddie-B will be performing his second guest show. Scientific Sound Asia is an underground radio station for the Asian region with an international following.
Belfast born and bred, Eddie-B is a DJ and producer who came of age during the mid-nineties, a period that is still viewed as a seminal moment in the evolution of the city's electronic music scene. With touring events such as Hellraiser and Vengeance regularly stopping in Belfast's Ulster Hall, Eddie was exposed to acts like Carl Cox, Slipmatt, Binman and X-Ray during his early teen years, an influence which would last a lifetime and help mould his passion for electronic music through an extensive bootleg cassette collection.
By the early noughties, Eddie was a regular punter at Northern Irish clubbing institutions like Lush, Portrush, and The Met, Armagh, Planet Love often running busses from Belfast to accommodate other like-minded clubbers to attend some of the now legendary club nights. It was also around this time that Eddie bought his first pair of Soundlab direct drive turntables and started his own musical journey. A product of his environment, Eddie had cut his teeth in the golden age of trance and was naturally drawn to labels like Perfecto and Tidy Trax when digging through the crates of Belfast's record shops.
For Eddie, DJing was a hobby, but never something he pursued as a career during this early period. Eddie became a father in his mid-twenties and this soon became his priority. While he never fell out of love with the music, Eddie decided to temporarily hang up his headphones.
Fast forward to 2018, Eddie-B decided the time was right to revitalise his DJing career. A true disciple of technology Eddie now uses Pioneer CDJ 3000s, Pioneer V10 mixer, RMX 1000, Toraiz SP16 equipping Eddie to take the bull by the horns and return to the Irish clubbing scene with a vengeance. Eddie's tastes have also evolved, he now leans towards progressive, underground house and techno. He loves nothing more than to tear it up with some raw techno when given the chance. Eddie's sets often use multiple elements including extra samples, effects and incoming sources all routed via his V10 mixer.
Eager to make up for the time he lost behind the turntables Eddie has already played a number of well-received gigs and secured a monthly residency on his local radio station, Lisburn FM, Bloop Radio London, Scientific Sound Of Asia the real feather in the Belfast native's cap is the monthly residency for Ibiza Club News Radio, where he is in the company of some of the industry's biggest hitters including Adam Beyer, Alan Fitzpatrick, John Digweed, Solardo, Claptrone, MK, and Claude Von Stroke. Eddie also hosts his own podcast Melodic Dissent which is very popular amongst dance music fans.
Eddie has also added an extra string to his bow in the form of production. Taking the time to master the trade and hone his sound, he has been quietly working on a number of big productions which are sure to be signed to some of the industry's most respected labels in the not too distant future.
With some real momentum building behind him, Eddie-B is a name that is on the rise and one that will surely be heard in more conversations around clubland over the next twelve months and beyond.
Listen live this Friday 9th of July 2021 10 PM to 12 AM Indochina Time (ICT) and repeating Tuesday 10 AM to 12 PM (ICT).
Eddie-B Episode 2, 9th July 2021.
Bicep - Atlas (Original Mix)
Franky Wahget - Get Me High (Original Mix)
Weepeeslow - Slow (Original Mix)
Nick Warren, Black 8 - Freedom Call (Richie Blacker Satisfy Your Acid Addiction Remix)
Bogcorso - Juno 99 (Original Mix)
Cid Inc - Fear And Square (Original Mix)
Rui Da Silva - Touch Me (Richie Blacker Remix)
Richie Blacker - Hysteria (Extended Mix)
Cristophbig - Big H 2020 (Original Mix)
Adana Twinspicture - C3PO (Original Mix)
Kaktus Einarsson, Booka Shade - Go, I Go (Undercatt Remix)
Innellea, Kevin De Vries - Mondfinsternis (Original Mix)
Flug, Sebastian Lopez - Electronic Measures (Original Mix)
A.J Roland - Tension (Original Mix)
Blenk - Dubjam
Tom Laws - Feel You
Blenk - Forward
Marco Bailey - Acid Winter (Original Mix)
Aurelien Stireg - Heretics
Rustal - Overshadow (Juan Trujillo Remix)
Eli Brown - Fading To Black
Mod21 - Epilogue 4 (Len Faki Hardspace Mix)
The Cure - Robert Hood
Listen here.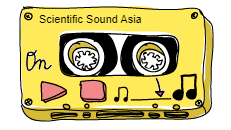 (If the player is not working click here)
Or PC Laptop, Mac users click here.

Follow us on Mixcloud here.