Anonymous Z has announced the guest DJ Bustamante and playlists for his show this Sunday the 28th of June 4 to 6 PM Indochina Time (ICT) and repeating Thursday 4 to 6 AM (ICT). Scientific Sound Asia Radio is the local and expatriate online radio station for India, Vietnam, The Philippines, South Korea and the rest of the Asian region.
For this 10th show, NOT SO ANONYMOUS features BUSTAMANTE (first hour)straight from the underground scene of Bogota, the Capital City of Colombia with a 1h set of his curated flavors. ANONYMOUS Z follows with a 1h pure techno blaster.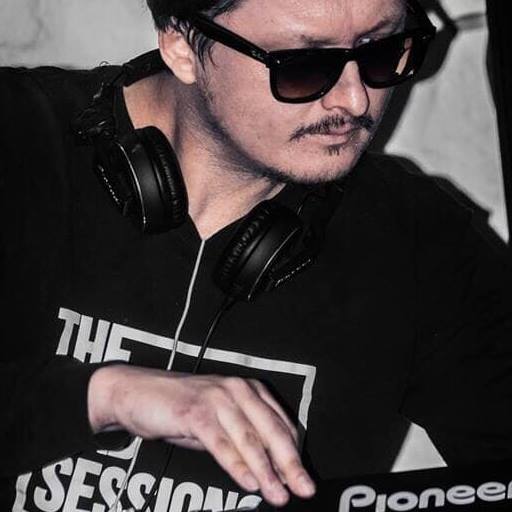 Guest DJ (first hour) Bustamante.
Colombian DJ, founder of the Colombian Artistic Collective and the movement in Colombia called The Lab Sessions and the international podcast call "TLS PODCAST" , which constantly promotes new talents in the festivals held in various places in Bogota along with different national and international consolidated DJs.
Bustamante has been influenced by the great sounds of Techno, Deep Tech and House from cities such as Berlin, Detroit, London and Madrid. As a Dj and electronic music producer his conviction is to project the electronic culture and its musical lines, he created the collective TLS which seeks to position a curator of great impact and at the same time support emerging and consolidated exponents in the label.
As he learnt his trade he was Passionate about the electronic scene, Bustamante opened doors in places of importance in the Colombian capital to present his proposal with a mix of Stems and Steps-Sequencers through Native Instruments D2 and and or D8 devices and with the eventual use of CDJ's. At the moment he is in the elaboration of his first 2 EP's and hopes to have great acceptance when announcing the beginning of his work as a producer.
Anonymous Z (second hour) is mostly famous in Saigon, Vietnam for being the founder of Mad Circus Epic parties. Organiser of mayhem to the core, he founded the 1st underground DJ community of Bahrain, Glassroom. Leading this group of misfits from various origins, he organised parties and after parties legal or not which are remembered as legendary by local nightlife.
His motto then was "They tried to bury us, but they forgot we were seeds". Joining the Banana Hustle crew in their punchy tropical frenzy, he participated to develop their unique vibe. Originally a Techno head, he receives a taste for digging unique tracks may it be Afro, House, Disco or Funk.
He complements the whole with his special selection of hand picked Techno or most recent Indie Dance. His strong abilities as a selecta opened him the doors of top underground venues: Arcan, The Lighthouse, Broma & Vitamin D after parties. His non linear sets are most often improvised, driven by the dance floor and over a variety of a music styles with tense and groovy basslines and epic storytelling melodies always playful with the emotions.
Not So Anonymous episode 10.
Bustamante (first hour).
Latnichi - B2 Abbie Pide Vinyl Only [modeight]
Nice7, Leon (Italy) - Please Don't Leave (Serge Devant Remix) [crosstown Rebels]
Acid Kids - Sometimes (Original Mix) [rendr Records]
Acid Kids - Chirpy (Original Mix) [rendr Records]
Transparent Sound - What Is Your Name (Acidulant Remix)
Armonics - Universal Oneness (Original Mix)
Prospa - Prayer [stress Records]
Tears - Boy Harsher
Laueren Flax - It's Ours (Jimmy Edgar Remix)
Alex Medina Feat. Elna - Golden Teacher
Underground System - Just A Place (Gerd Janson Remix)
Ame - Tatischeff
Oliver Koletzki, Monolink - We Are All Lost (Nico Stojan Remix)
Anonymous Z (second hour).
Beanfield Feat. Bajka - Tides (Ripperton Mix)
Kink - Diversion (Original Mix)
Liquid - Sweet Harmony (Dave Spoon And James Talk Mix)
Abe Duque Feat. Blake Baxter - Disco Lights (Original Mix)
Sam Tiba - Ftt ( Original Mix )
Confluence - Tessellation Resilience (Original Mix)
Pierre's Fantasy Club - Fantasy Girl (Original Mix)
Lighting Seed - Marvellous (Love To Infinity's Aphrodisiac Mic)
999999999 - 000000003 (Original Mix)
Listen here:

(If the player is not working click here)
Or PC Laptop, Mac users click here.

Follow us on Mixcloud here.