"After Hours" hosted by PatriZe has announced his guest DJ and play lists for their show on Monday the 21st of September 2020 10 PM to 12 AM Indochina Time (ICT) and re-airing on Friday 10 AM to 12 PM (ICT). The show will be on Scientific Sound Asia Radio, the English language radio station for India, Thailand, China, Malaysia, Vietnam and the rest of Asia.
Playing genres from Progressive House to Techno and other house music sub-genres, 'After Hours' every week presents the best upcoming Djs and producers on the planet. The focus of 'After Hours' is the underground sounds that are headlining in the respective scenes at present.
PatriZe (first hour) is a producer who was born and raised in Belgium, in his early teens e bought his first turntables and and over a short space of time transgressed into Trance and Techno. After a significant period of time he evolved into the more melodic and intellectual styles of Progressive House. After a prolonged period of spinning in the Belgian scene, his breakthrough came in 2010 with Pole Folder of Bedrock Records/Reworck.
At present PatriZe inhabits Thailand where he performs often and consistently produces tracks, along with his regular show on our station he performs radio shows on other stations and publishes tracks on some good labels which often trend well in Beatport charts.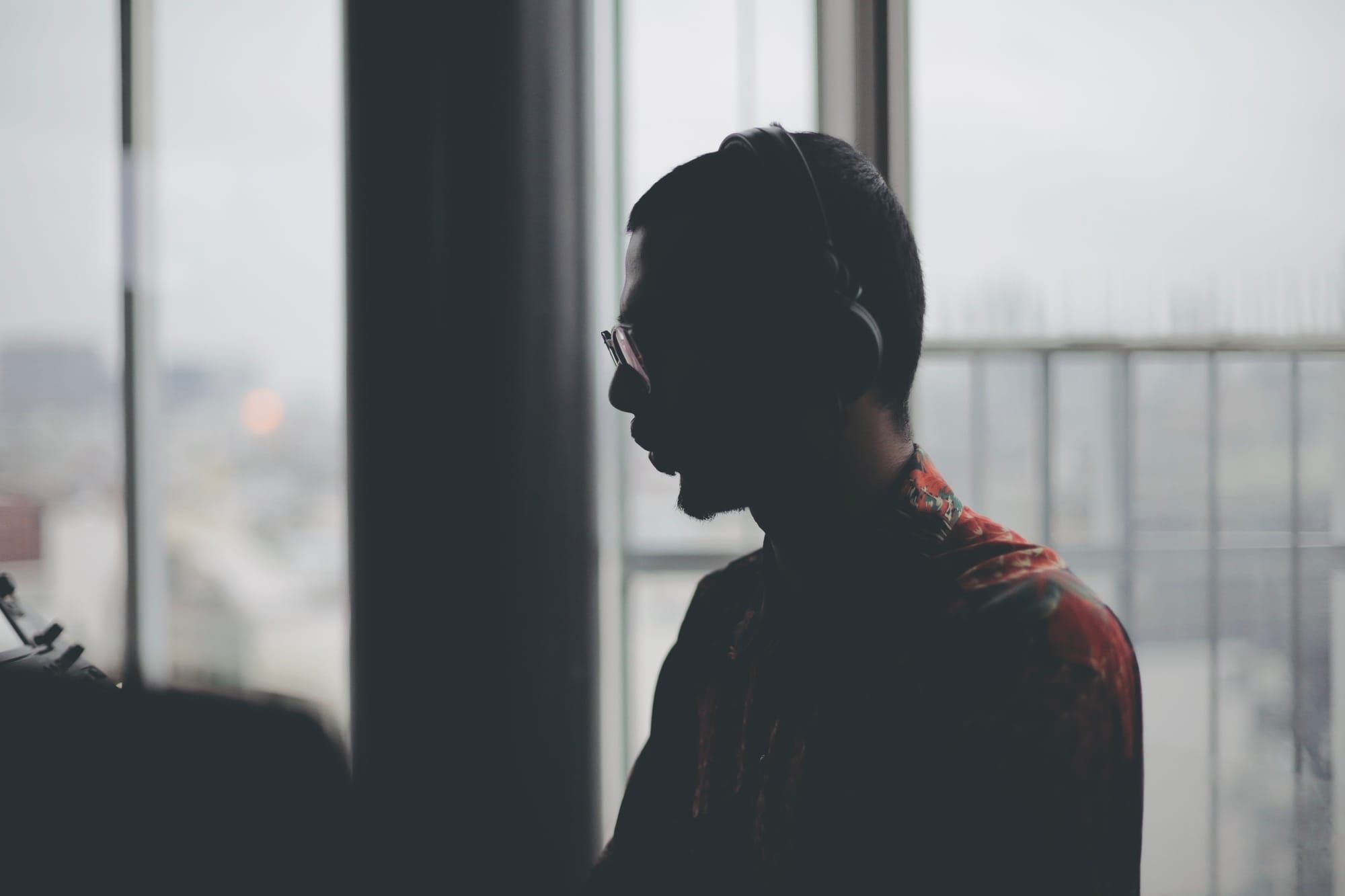 Guest DJ VinO (second hour).
This week's guest DJ is Sri Lankan Born VinO, VinO is a Ceylon born, Tokyo based DJ who plays music emotionally. VinO's DJ sets translate the singular energy of music into extended journeys, Progressive House and Deep House are ramparts of his musical empire.
Following the motto 'Inhale Love' since an early age, he likes to spread positive vibes to everyone around him. VinO has a seasoned and deep understanding of the dynamics of the dancefloor, keeping him busy by sharing unforgettable moments with other Tokyoites on the weekend. He has brought his talents to many iconic dancefloors in Tokyo, and we welcome him with his guest show.
After Hours 433 Tracklist 21st of September 2020.
PatriZe (first hour).
Gonza Ponce - Mr. Sagan (Mariner + Domingo Remix) [RYNTH]
Gonzalo Sacc, Franco Leonardini - Whispers (Original Mix) [The Purr]
Gamba - Endor Moon (Silinder Remix) [Massive Harmony Records]
Ultravizion, Jelly For The Babies, Eleonora - Amber Lake (OHMZ Deep Vision) [3rd Avenue]
Khetouin, Orange & Indigo - Robot Meditation (amháin Remix) [3rd Avenue]
Moya (US) - Efflorescence (Bodaishin Remix) [Organic Culture]
Gabo Martin - Under Control (Ari Fernan Remix) [AH Digital]
Nicolas Giordano - The Reason (L Georges Remix) [AH Digital]
Hior Chronik - Stories That Never Been Said (Erdi Irmak Revision) [White]
Sunchain - Voda feat. Rada (Hrag Mikkel Remix) [The Purr]
VinO (second hour).
Minörs - Forest Of Tears (Original Mix)
Andrea Shu, Dmitry Molosh - Salut (Dmitry Molosh Remix)
James Gill - Chrysanthemum (Nicholas Van Orton Remix)
John Cosani, Mariano Mellino - Zhen Kai (Original Mix)
Michael A - Shade of Purple (Original Mix)
Nishan Lee - Modano (Original Mix)
Bynomic - Train To Nowhere (Fabri Lopez Remix)
Chicola - The Man Who Died Twice (Original Mix)
Finnebassen - Sanguine (Original Mix)
GMJ, Matter - Gauntlet (Alex O'Rion Alternative Mix)
NOIYSE PROJECT - Whales in Mirrisa (Original Mix)
Newman (I love) - The Spirit Of Renaissance (Original Mix)
Kamilo Sanclemente - Urania (Balance Mix)
Listen here:

(If the player is not working click here)
Or PC Laptop, Mac users click here.

Follow us on Mixcloud here.