"After Hours" hosted by PatriZe has announced its guest DJs and play lists (see Below) for their show on Monday the 7th of September 2020 10 PM to 12 AM Indochina Time (ICT) and re-airing on Friday 10 AM to 12 PM (ICT). The show will be on Scientific Sound Asia Radio, the English language radio station for India, Thailand, China, Malaysia, Vietnam and the rest of Asia.
Playing genres from Progressive House to Techno and other house music sub-genres, 'After Hours' every week presents the best upcoming Djs and producers on the planet. The focus of 'After Hours' is the underground sounds that are headlining in the respective scenes at present.
PatriZe (first hour) is a producer who was born and raised in Belgium, in his early teens e bought his first turntables and and over a short space of time transgressed into Trance and Techno. After a significant period of time he evolved into the more melodic and intellectual styles of Progressive House. After a prolonged period of spinning in the Belgian scene, his breakthrough came in 2010 with Pole Folder of Bedrock Records/Reworck.
At present PatriZe inhabits Thailand where he performs often and consistently produces tracks, along with his regular show on our station he performs radio shows on other stations and publishes tracks on some good labels which often trend well in Beatport charts.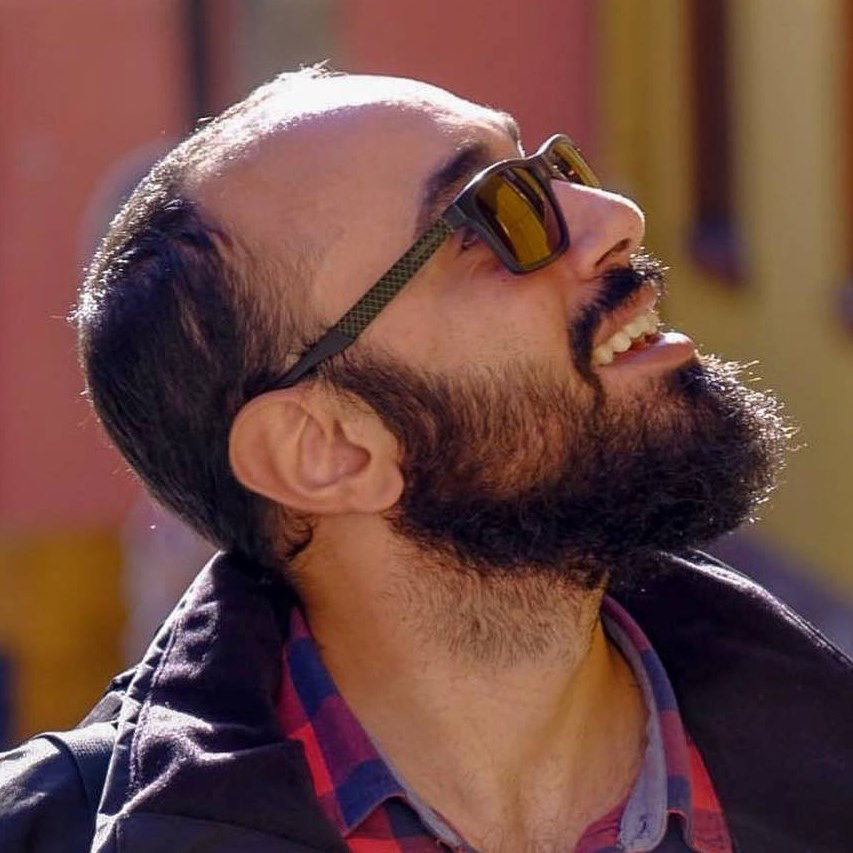 Guest DJ L Georges.
This weeks guest DJ is L Georges, L Georges is the artistic name of Leandro Georges, a Progressive House DJ and producer from Brazil, who united the passion for music and instruments as his favourite hobby.
With a unfolding career and a lots of influence from his favourite Progressive House and Progressive Trance artists like Yudi Watanabe, André Moret, Hernan Cattaneo, and Phaxe, L Georges always seeks diversity in his tracks.
His tracks are accompanied by complex engaging atmospheres and contagious melodies that result in a combination of unique sensations for the listeners. Although L Georges' career is just at the beginning, he has released tracks on major labels such as Mango Alley, BC2 Records, Massive Harmony Records, Soundteller Records, and has future contracts for this year 2020 on AH Digital, BC2 Records, and Green Snake Records, enjoy the show!
After Hours 431 Tracklist 7 th of September 2020.
PatriZe (first hour).
Evernaya - Dusk (Nacho Quaglini Remix) [Future Avenue]
Lautaro Irrazabal & Mateo Lucas - Century (Weird Sounding Dude Remix) [One Of A Kind]
Khetouin, Orange & Indigo - Robot Meditation (Nico Szabo Remix) [3rd Avenue]
GabiM feat. Joule S - Ripped (RIGOONI Remix) [MNL]
Kandar - My Life Rules (GMJ Remix) [Droid9]
Leo Perez, Dhany G - Citrino (Original Mix) [Balkan Connection]
Missus - Last Kiss Before We Say Goodbye (Original Mix) [Terasonic Records]
Gerardo Moro - Artificial Flavors (RYAN Remix) [AH Digital]
EMPHI - Advance (Greenage Remix) [Balkan Connection]
L Georges (second hour).
Matthew Dekay & Martin Roth - The Four Agreements (Bona Fide Edit)
The Real Xperience - Sensual Topic (Greenage Remix)
mooravyov - Terra Veratis (Original Mix)
Anton MAKe - Volga (Original Mix)
Nico Cerban - Jambi (Original Mix)
Closed Circle - Eternity (Kostya Outta Remix)
Monojoke - Cold City (Kasper Koman Remix)
NOIYSE PROJECT - Kandala (Mauro Augugliaro Remix)
Oliver S & Tom - Peacekeeper (Original Mix)
Andy King - Hemisphere (Eric Lune Remix)
Listen here:

(If the player is not working click here)
Or PC Laptop, Mac users click here.

Follow us on Mixcloud here.