"After Hours" hosted by PatriZe has announced his guest DJ and play lists for their show on Monday the 5th of October 2020 10 PM to 12 AM Indochina Time (ICT) and re-airing on Friday 10 AM to 12 PM (ICT). The show will be on Scientific Sound Asia Radio, the English language radio station for India, Thailand, China, Malaysia, Vietnam and the rest of Asia.
Playing genres from Progressive House to Techno and other house music sub-genres, 'After Hours' every week presents the best upcoming Djs and producers on the planet. The focus of 'After Hours' is the underground sounds that are headlining in the respective scenes at present.
PatriZe (first hour) is a producer who was born and raised in Belgium, in his early teens he bought his first turntables and and over a short space of time transgressed into Trance and Techno. After a significant period of time he evolved into the more melodic and intellectual styles of Progressive House. After a prolonged period of spinning in the Belgian scene, his breakthrough came in 2010 with Pole Folder of Bedrock Records/Reworck.
At present PatriZe inhabits Thailand where he performs often and consistently produces tracks, along with his regular show on our station he performs radio shows on other stations and publishes tracks on some good labels which often trend well in Beatport charts.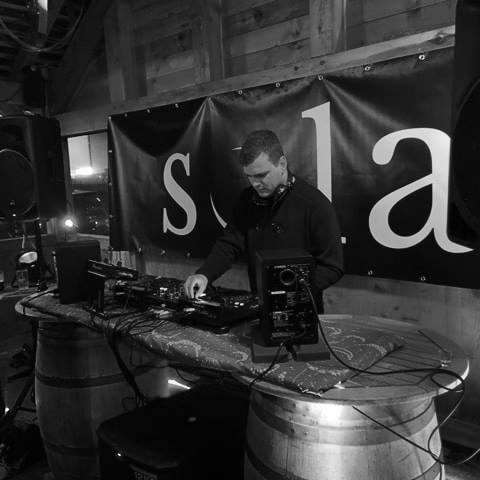 Guest DJ Jack Lazarus (second hour).
This weeks guest DJ is Jack Lazarus (second hour), Jack Lazarus is a DJ and Producer hailing from Stafford in the United Kingdom whose breakthrough onto the Production scene came about through his first release last year on Stellar Fountain. Since his first release he has continued to delve into his production skills releasing tracks on a host of labels such as Music4Clubbers , Dynamica and most recently on Balkan Connection with his In The Mountains E.P.
Jack tends to produce and play a combination of Melodic House and Progressive and his releases have been well received in the community. To date his has accumulated 17 releases including remixes and hopes to continue on his journey with more in the coming months, enjoy the show!
After Hours 435 Tracklist 5th of October 2020.
PatriZe (first hour).
Esteban Ikasovic - Dreamcatcher (Mariner + Domingo Remix) [One Of A Kind]
Soulfinder & Silinder - Horizon (Original Mix) [Soundteller Records]
Liam Sieker - Another Feeling (Silinder Remix) [Soundteller Records]
Francisco Castro - Roots (Original Mix) [Terasonic Records]
Kevin Vega - Alpha Male (TEELCO Remix) [AH Digital]
Teelco - Shimizu (Original Mix) [Soundteller Records]
Esteban Ikasovic - Earth Revelations (Original Mix) [One Of A Kind]
Adelphos - Scorpius (Original Mix) [Massive Harmony Records]
Mariner + Domingo - Maasai Mara (Weird Sounding Dude Remix) [If You Wait]
Michael A - Chrystal (Original Mix) [Genesis Music]
Jack Lazarus (Second hour).
Juan Ibanez - The Eagle Departure [IN2U Records]
Leo Perez, Dhany G - Citrino [Balkan Connection]
Max Blade - Moonlook [Stellar Fountain]
Jonathan Reyes & Gabriel Filip - Cerebro (Fabri Lopez Remix) [Droid9]
SpeakOf - Venom (Kamilo Sanclemente Remix) [Strange Town Recordings]
Integral Breed - Me Atrapas (The Wash Remix) [Mango Alley]
Ricardo Piedra- Pallas Athene (NOIYSE PROJECT Remix) [Stellar Fountain]
Dmitry Molosh - Nemesis [Sudbeat]
TH;EN - Balance (Kamilo Sanclemente & Dabeat Remix) [Mango Alley]
Andre Monet - Deep Space [Freegrant Music]
Eric Lune - The Void [Plattenbank]
Matias Vila - Ahora (Eran Aviner & Hermanez Remix) [Sound Avenue]
Listen here:

(If the player is not working click here)
Or PC Laptop, Mac users click here.

Follow us on Mixcloud here.