"After Hours" 442 host Hypnotised has announced its guest DJ and playlists for their show on Monday the 23rd of November 2020 10 PM to 12 AM Indochina Time (ICT) and repeating Friday 10 AM to 12 PM (ICT) On Scientific Sound Asia the English language radio station for India, Japan, Thailand, China, Malaysia and Asia.
This weeks host is Hypnotised (first hour), Hypnotised, originally from Ghent (Belgium), the city where he experienced the exciting start of legendary parties like "I love techno" and "10 days of techno". Back then he was playing a mixture of styles in the biggest party area in Ghent. These days he will "hypnotise" you with deep prog and tech sounds. Together with his partner in crime PatriZe he is hosting his popular radio show "After Hours" on three radio stations worldwide: TM Radio (USA), Cosmos Radio (Germany) and Scientific Sound Asia (Vietnam).
Next to this weekly show they also host a monthly show "AH Digital Essentials" on Proton Radio (USA). Hypnotised also hosts his monthly show "Energetic" on Progressive.Beats Radio (Germany). Being well appreciated for his intriguing sets he's also been invited as a guest on several other radio stations all over the world such as Ibiza Global Radio, Frisky Radio, DI FM, Golden Wings Music Radio, Insomnia Fm, Groove City Radio, Fnoob Techno Radio, Urgent FM, Ibiza Soul-Radio and many more.
He shared the decks with top artists like Marco Bailey, Tom Hades, Purple Disco Machine, Jesse Rose, Nick Bril and others at festivals, events or clubs like Amsterdam Dance Event (ADE), Deep on Deck festival (South Africa), Club NL (Amsterdam), Decadance (Ghent), W Lounge (Amsterdam), Citylife (Terneuzen), Niche Club (Ghent), Zanzibar (South Africa) to name a few.
In 2015 a new chapter arrived for Hypnotised managing his label "AH Digital" as well as the start of his producing career. His work pops up in the "Beatport top 100 releases" regularly and is getting support by lots of great artists in the scene. His first EP "People from the Otherworld" immediately topped the charts at no. 4 and the title track was later remixed by No. 1 selling artist Rui Da Silva.
More recently Hypnotised's EP "Infinity" smashed the Beatport releases charts being on No. 2 in both the progressive house and trance charts and on No. 3 in the techno charts. In 2016 he also started producing under his alter ego "Man on the Moon" where he launched himself off to a fantastic start with his debut "Sense" being signed on the renowned Bonzai label, winning one of Metapop's remix contests and getting support and airplay on Belgium's best radio station "Studio Brussel".
Next to his own label AH Digital he worked for labels like Bonzai Progressive, Green Martian, SLC-6 Music, Pro-B-Tech Music, Stellar Fountain, Vesta Records, Insomniafm, Abstract Space Records, Eternal Beats, Beat Block Records, Absurd State, Aeriform Records, Morninglory Music, Mystic Carousel Records, Crop Circle, Disposition Recordings, Hot Cue Music, Estribo Records, IN2U Records, Tech Deluxe and new work can be expected soon on SLC-6 Music, Tantalum Records and AH Digital. Get Hypnotised!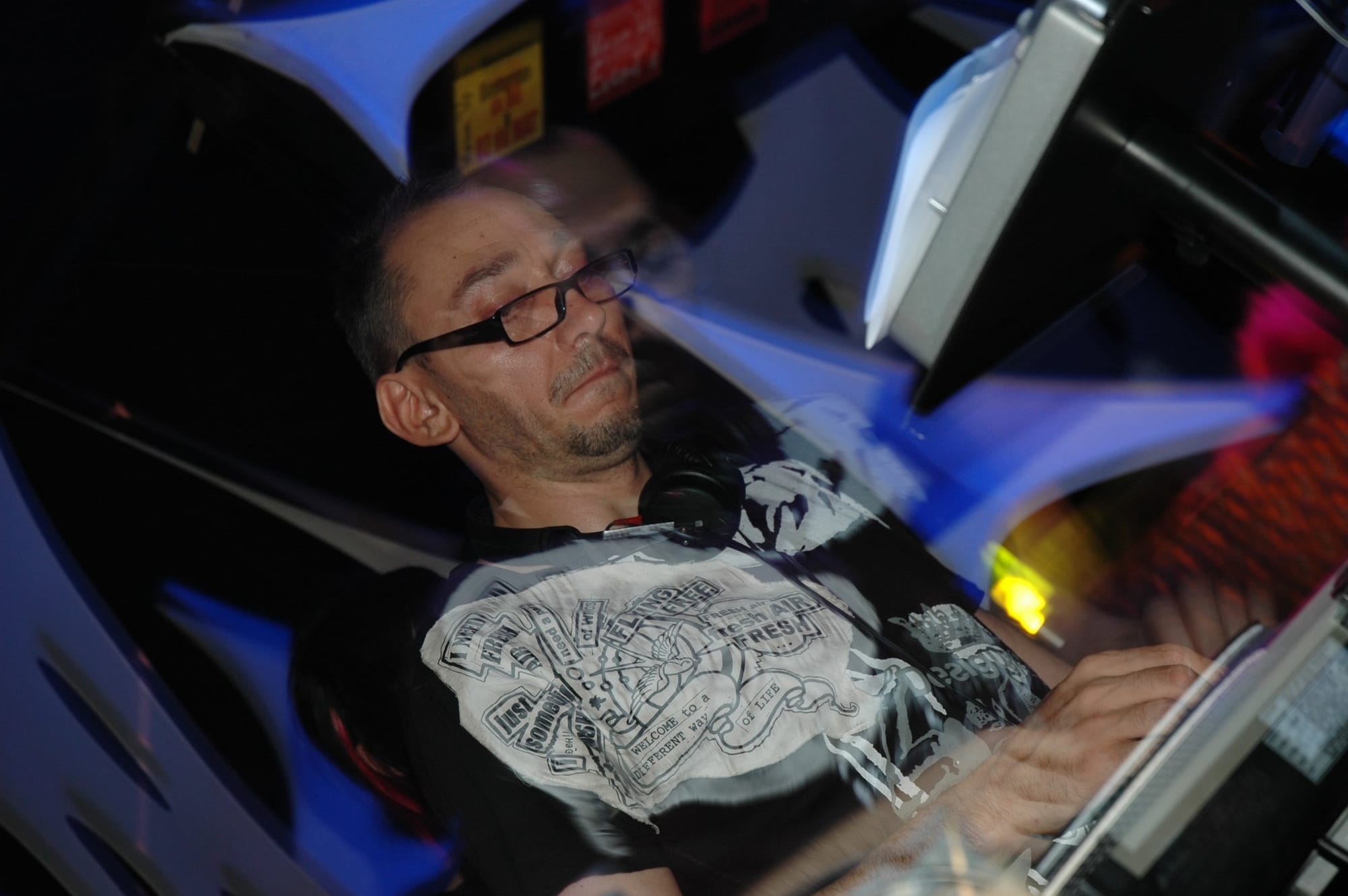 Guest DJ Rick Pier O Neil (second hour).
This Weeks guest DJ (second hour) is
Rick Pier O'Neil
, Rick started as a Dj in a French club when he was 14, a sound technical addict , he became a sound engineer and created his first studio at 16. He started producing his first titles such as Sequential, Chocho Loco,Tribal Nation, and In de ghetto which got him quickly to the top of the French charts.
He began working with such major labels as Sony Music, Universal, Motown, Polygramm et al as remixer for Kool and the gang, Stevie Wonder and many others. With the emergence of the house music movement, he set foot overseas and and became part of the US musical stage, and his first title realized there ranked 5th in the famous Billboard Chart.
Built on his American experience, he decided to create his
own music label
with dark sonorities much more progressive but also more tribal Underground, it was a risky career choice but his passion for creativity always outgrew the risk. His label
RPO Records
and
GARBAGE Records
was soon played and playlisted by leading DJs such as Carl Cox, Danny Tenaglia, John Digweed, Boy George, Anthony Papa, Steve Lawler, and others.
His productions are compiled all over the world on the best CDs such as Global Underground, Amnesia, and others. He left France soon after and relocated to Barcelona in Spain continuing his production career and playing in some of the best clubs globally.
After a while in spain he went on to become a resident for Amnesia, and also became one of the first residents on Frisky radio, he then embarked on another journey to the City of Gaudi in Mexico, where he still resides today. To date as a child of soul and Techno he has produced over 500 releases under his on name and other guises, he immerses himself with some of the best vocalists and musicians to maintain that ebb of energy.
His 30 plus year career in the studio or behind the turntables is the proof if needed that the passion for music fuels Rick Pier O'Neil's life, he is recognized as one the top tastemakers, with a popularity that has been growing worldwide since the offset. RPO's banging beats put him at the center of the new breed of mixers on the digital DJ rig, and its easy to see why he has drawn attention and fame!
After Hours 442 Tracklist 23rd of November 2020.
Hypnotised: (first hour).
Allan McLoud - This is Now
Airwave - Trilogique (2020 Re-Invented Mix)
D.J. MacIntyre & Hypnotised - The Noetic Experience (Richard Harrington Remix)
OIBAF&WALLEN - Balder
Cris Rosales - Fly Away (Nosh & SJ Remix)
Nico Cerban - Altered Senses (Gaston Ponte Remix)
Orgymu5ik - Soul
Dimuth K & Shannon Davin - Horus (Subandrio Remix)
Fran&Co - Today (Dmitry Molosh Remix)
Rick Pier O'Neil: (second hour).
Rick Pier O'Neil - Chaak [RPO Records]
Rick Pier O'Neil - X batun [Freegant Music]
Rick Pier O'Neil - Dark Subtitution (Dj San Remix)[ RPO Records]
Fuenka - Callisto [Joof Recordings]
Ormus - Xhiandara [RPO Records]
Rick Pier O Neil & DJ San - ID
Dmitry Molosh - Edge (Dformation & Rick Pier O'Neil Remix) [Beatfreak]
Dosem - All Locations [Anjunadeep]
Starkato, D-Nox, K.A.L.I.L. - Sunspots (D-Nox & K.A.L.I.L Remix)
ORMUS - Vinanti RPO Remix [RPO Records]
DJ SAN - Beacon (Rick Pier O'Neil Remix) [UV]
Julian Nates - The Last Call (Rick Pier O'Neil Remix) [Clubsonica]
Listen here:

(If the player is not working click here)
Or PC Laptop, Mac users click here.

Follow us on Mixcloud here.