"After Hours" hosted by PatriZe has announced its guest DJ and play lists (see Below) for their show on Monday the 27th of January 2020 10 PM to 12 AM Indochina Time (ICT) and re-airing on Friday 10 AM to 12 PM (ICT). The show will be on Scientific Sound Asia Radio, the English language radio station for Japan, Thailand, China, Malaysia and the rest of South East Asia.
Playing genres from Progressive House to Techno and other house music sub-genres, 'After Hours' presents you the best tracks from a collection of the foremost DJ/producers and rising Disc Jockeys on this planet. It's all about the music, it's all about the sound and it's all underground!
PatriZe (first hour) is a producer hailing from Belgium, in his early teens he bought his first turntables and and rapidly eveolved into the harder side of Trance and Techno. Over the years, his love grew into the melodic and intelligent styles of Progressive House. After years of playing throughout the Belgian scene, his breakthrough came in 2010 with Pole Folder of Bedrock Records/Reworck.
Nowadays PatriZe resides in Thailand where he performs regular nights and carries on producing, he performs radio shows on a number of stations and releases tracks on a good few labels, which tend to trend well in the Beatport charts.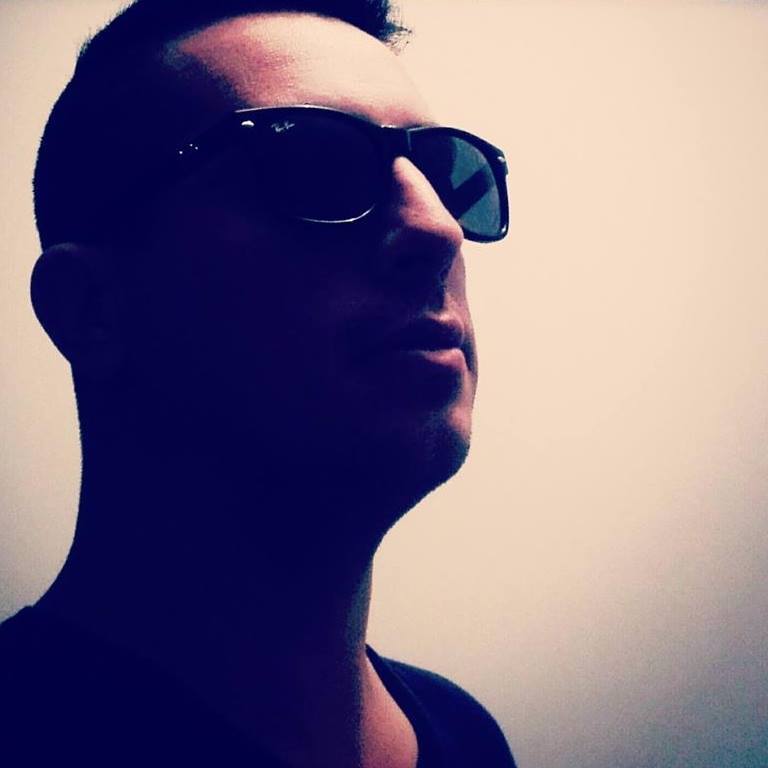 Guest DJ (second hour) Teleport-X.
This week's guest DJ (second hour) is Teleport-X, Teleport-X real name Juan Serrentino is a DJ/Producer hailing from Buenos Aires in Argentina. His love for music began at the age of seven, when a Casio keyboard and a microphone connected to a record player appeared in his family home.
Almost instantly, he started playing with the keyboard and singing every day and this set him on the road listening to varying genres of music such as Rock, Soul and Spanish Rock and many others. His passion for electronic music began at the age of fourteen when he first attended an electronic music event, the Energy Parade that was held in the urban park Palermo Woods, in Buenos Aires.
From that moment he fell in love with the atmosphere, style of music and the DJs at electronic events, following his introduction at sixteen he broke of and started listening to Rock, Melodic Punk and Nu metal and learned to play Drums, Guitar and Bass. Just a year later, aged seventeen he started listening to Energy radio where programs like "Capo Ferraro on fire" were aired and he fell in love with electronic music again thanks to DJs like Reflex, PFirter, Sector 7G among many others.
Fast forward a few years to 2015 and he finally encouraged himself to work towards producing his own music and his first track was released on Semitrance Records in the same year, following this his second track for Baroque Records was released under the stage name Hydrovision. Suddenly, just two and a half years into his production career he became a father, to which he dedicated himself full time.
After a couple of years and a lot of changing nappies he decided that as his kid was a toddler he would start producing again, but with a fresh style and a new moniker; Teleport-X. Almost immediately, he released his first track on Polyptych Records named "Dust Simphony" Label and his first EP "In Dreams" on the same label. Teleport-X is currently working on some future releases on fresh labels, to which he chooses to remain subtle. Finally, Juan had this to say about his show "I hope my music pleases, motivates and makes many people dance around the world", his show includes on of his own tracks (see Tracklist), enjoy the show!
After Hours 399 Tracklist 27th of January 2020.
PatriZe (first hour).
Pambouk & Hrag Mikkel - Hamayak Jan (Original Mix) [White]
Weird Sounding Dude - Tones From Nowhere (Original Mix) [White]
Derun feat. Levent Gunes & Ahmet Aslan - Yola Girme Sen (Original Mix) [White]
MXV - Einrude (Weird Sounding Dude Remix) [Eat My Hat]
Fabri Lopez - Manijas (Original Mix) [Balkan Connection]
Daniel Glover - Like No Place In The World (Original Mix) [Stellar Fountain]
NOIYSE PROJECT & Pedro Capelossi - Phoenix Symphony (Gabriel Amato Remix) [Droid9]
NOIYSE PROJECT & Pedro Capelossi - Whales In Mirrisa (Luciano Scheffer Remix) [Droid9]
Kachelly - Wilderness (Original Mix) [Soundteller Records]
NAHS - Birds in Mount Zion (Matias Chilano Remix) [Soundteller Records]
Teleport-X: (second hour).
Teleport-X - Another Vision (Original Mix) [AH DIGITAL]
Sascha Trimpe Feat. JustMeli - We Will Run (Teklix remix) [IN2U]
Bjorn Salvador - Barcelona (Teleport-X Remix) [AH DIGITAL]
Lio Q - Septiembre [Droid9]
Andre Moret - Frozen Fortress [Droid9]
Sebastian Sellares - Jormungander [MNL]
Forest Weed - My Fiction (Teleport-X Remix) [AH DIGITAL]
Analog Jungs - Liria (Kamilo Sanclemente & Mauro Aguirre Remix) [Or Two Strangers]
Franco Tejedor - Little Butterfly (Gabriel Carminatti Remix) [Droid9]
Connect here:

(If the player is not working click here)
Or PC Laptop, Mac users click below.