"After Hours" hosted by PatriZe has announced its guest DJ and play lists (see Below) for their show on Monday the 18th of November 2019 10 PM to 12 AM Indochina Time (ICT) and repeating on Friday 10 AM to 12 PM (ICT). The show will be broadcast on Scientific Sound Asia Radio, the underground radio station for Japan, Thailand, China, Malaysia and the rest of South East Asia.
Playing sounds from Progressive House to techno and anything in between. Every week 'After Hours' serves you the best tunes from some of the biggest DJ/producers and upcoming talents on this planet. It's all about the music. It's all about the sound. It's underground!
PatriZe (first hour) is a producer from Belgium, at a young age he bought his first turntables and and quickly grew into the harder sound of Trance and Techno. Over the passage of time, his passion grew into the melodic and intelligent sounds of Progressive House. After years of playing throughout the Belgian scene, his breakthrough was in 2010 with Pole Folder of Bedrock Records/Reworck, along with winning the respected Night Museum DJ competition in France, warming up for progressive luminary, Guy J (Lost & Found, Bedrock).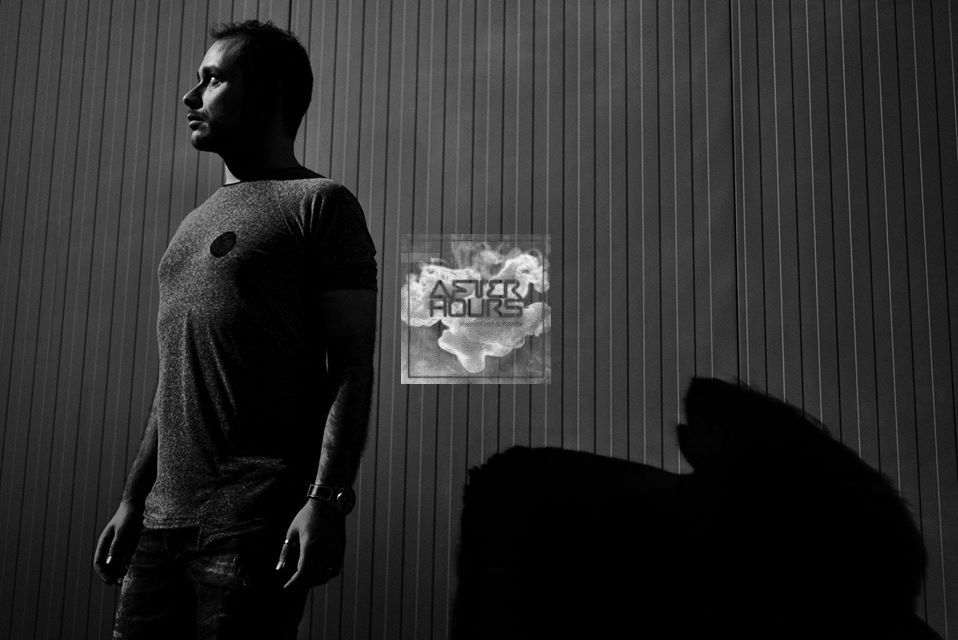 Guest DJ Dimii.
Dimii (second hour) was born in Kavala City, Greece and he is a DJ and Remixer since 2003 from age 15 years old. He always had a passion for electronic music with sounds of Progressive House, Afro House, Techno, Melodic Techno and Tech House. Dimii is a member of 2 popular DJ groups in Greece, Say What Athens and Da Hoxxs with many Events in Athens.
He has played music in all of Greece, Bulgaria and Austria and also at the 2 Top Progressive House Festivals in Greece, Bloque Fesival and Reborn Festival. He had guest DJ sets in radio shows like Electric Fridays in Proini radio station in Kavala, and Pure FM Progressive in San Francisco.
Dimii is also a new producer since 2018 with 2 EP releases in Estribo Records and AH Digital. His music has supported by Solarstone in Pure Trance Radio, CJ Art, Christian Monique, Dirk Mueller, Evgeni Rymd and more, in fact you can catch a couple of his tracks in the second hour, enjoy the show!
After Hours 389 Tracklist 18th of November 2019.
Patrize (first hour).
Jonathan Reyes & Gabriel Filip - Black Bird (Kenan Savrun Remix) [Droid9]
NOIYSE PROJECT & Dylan Deck - Path To Moshka (Mir Omar Remix) [Droid9]
Chapa Ruiz - Textures (Original Mix) [Soundteller Records]
Chapa Ruiz - Alone (Original Mix) [Soundteller Records]
Agustin Paez & Geronimo Nicolas - Melteranum (Original Mix) [Genesis Music]
AxeLara & Gerardo Moro - Bordeaux (Original Mix) [Stellar Fountain]
Martin Bernini - Wonkru (Martin Andrioli Remix) [Light Side Music]
Fever Ray - If I Had a Heart (Santo Adriano & Gise Stival Remix) [White]
RIGOONI - Sodpet (Original Mix) [Transensations Records]
Dimii (second Hour).
Dimii - Ender Pearls (Dimii's Private Original Intro Edit) [AH Digital]
Nikko Mavridis & Dimitris Kalfas - Westheimer (Ge Bruny Remix) [Welcome Music]
Matan Caspi - Aragon (Original Mix) [Outta Limits]
Still Corners - The trip (Bruno Andrada Unofficial Remix)
Yotto - Shifter (Extended Mix) [Odd One Out]
Elias Tzikas - You're not here (Original Mix) [Zero10 Records]
Parallel Universe - Galaxy (Original Mix) [Clubsonica Records]
Tinlicker ft. Thomas Oliver - Nothing without you (Tinlicker Rework) [Anjunadeep]
Dimii - Emergency Siren (Axadecot Remix) [Estribo Records]
Connect here:

(If the player is not working click here)
Or PC Laptop, Mac users click below.