The Lab Sessions have announced the guest DJs Ploi and Takamasa Owaki (playlists below) for 'Assemble' 20. Scientific Sound Asia is the Expatriate and local underground radio station for the Asian region and internationally.
The Lab Sessions (TLS) is an artistic electronic music collective from Bogotá, Colombia that are step by step forging an alliance through its showcases and big events a representative image portraying the Colombian underground electronic music scene. At the same time, TLS offers to its public following conformed by locals and tourists of several other nationalities an artistic product of first quality demonstrating that good music not only comes from the expert hands of artists trained abroad but also is played and produced by national artists with a huge potential.
TLS has been doing events across South America since 2016, performing its shows in the most amazing venues and clubs such as Octava, Klan 31, Teatron, KAPUTT, Vagabond, Bud-X Colombia, Top Secret Medellín, Armando Records, Céntrico, Mambo Alive, Sutton, Montibus Fest, Bassline events, TLS Parties, Eurotechno, Madame Garden (Cali), La Fabryka (Cali), Victoria, Masha, Vlak, Lede Club and more recently at Groove and Dirty Sanchez in Quito (Ecuador).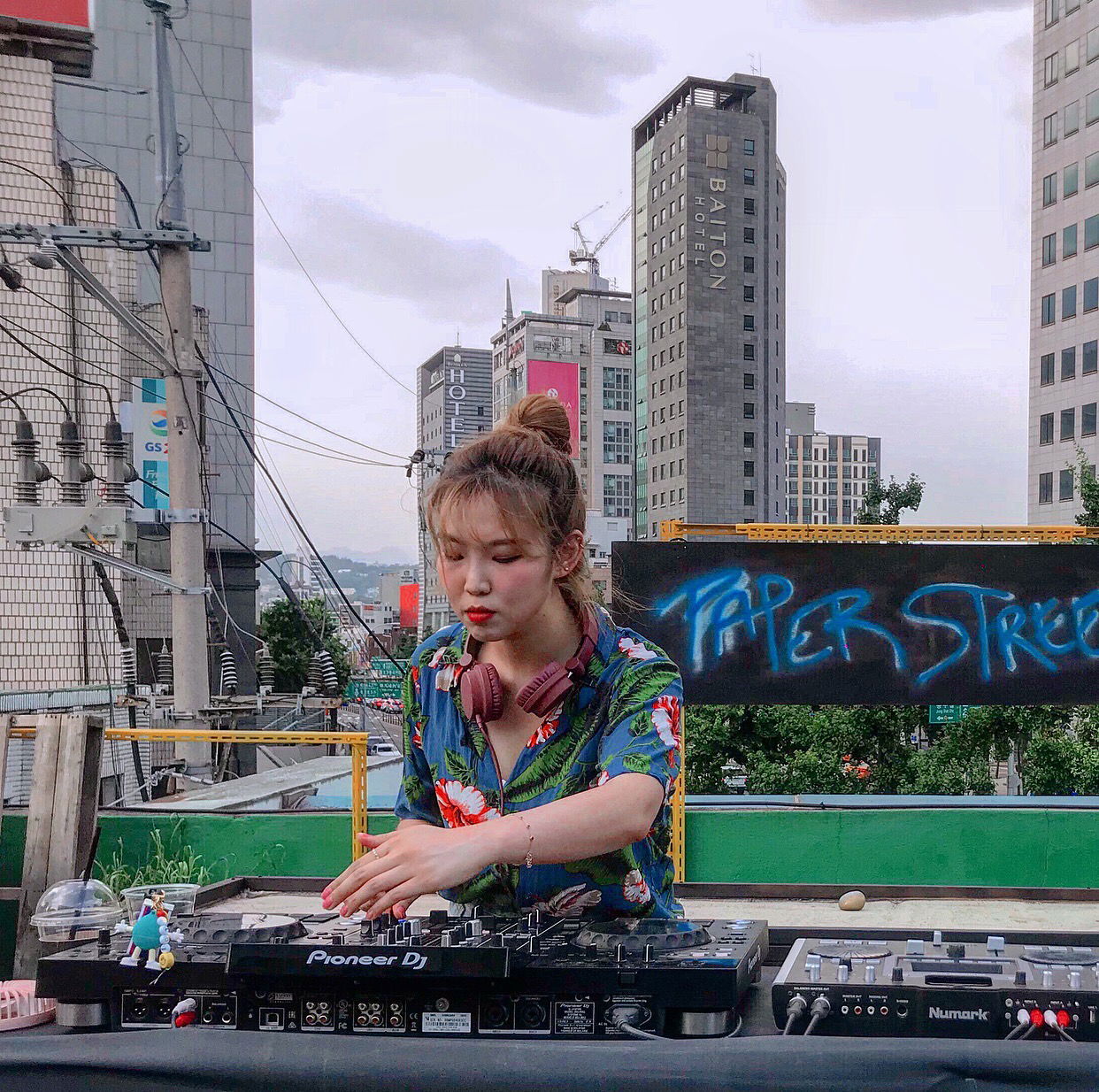 Guest DJ Ploi (first hour).
This week's first guest DJ is PLOI, PLOI hails from Seoul in South Korea and when she is not spinning tracks she works in the healthcare sector as a nurse. Her love of music runs deep and is matched by her love of her major in nursing to which we are sure the last year has been a tough one.
Her main genres are Funky, Disco, and Soulful House, but she presents a variety of house genres without being tied to them indefinitely. She enjoys playing tracks that combine rhythmical melodies and musical instruments and prefers to communicate joy with the audience whenever she plays.
When she is not working in a hospital she promotes parties in Seoul and interacts with various DJs, working in tandem to raise the roof at events around the city.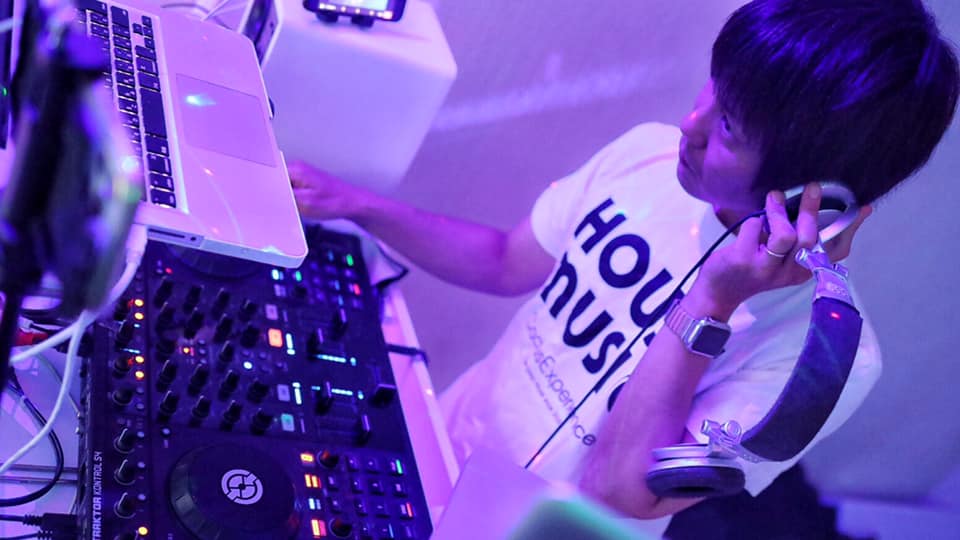 Guest DJ Takamasa Owaki (second hour).
This week's second guest DJ is Takamasa Owaki, hailing from Kamo-gun in Japan. Takamasa Owaki started his career in South America as DJ participating in events in Colombia, Brazil and Ecuador.
His style revolves around House, Nu Disco & Tech House and his professional experience with 20 Years of musical influence with genres such as the '80s and '90s electronic music, Disco and Rock. Takamasa Owaki listened to classical music every day from a very young age influenced by his father.
At the age of 23, he moved to the US for 2 years as an agriculture trainee and was involved in Electronic music, HipHop, Reggae, Latin music, and this baptism of various music genres set him off as a DJ. After returning to Japan, he worked as a florist while gaining experience as a DJ at cafes and bars.
With a style that shifts genres such as Disco, Afro House, Psychedelic, Ambient with a focus on Deep House, and Soulful House he dramatically alters his style. Cactus Experience features urban, sophisticated sounds and addictive grooves, with Deep House that always penetrates deep inside.
Soulful House that resonates with the cry of a soul, and Chill Out that unleashes your spirit. His career started on Vinyl, and he has graced the decks as resident Dj in "Lavista" Nightclub at Intercontinental Hotel Doha Qatar, The Warehouse Wine & Tapas in Pearl Rotana Hotel Abu Dhabi, Impressions Lounge at Anantara Hotel Abu Dhabi, ToroToro Etihad Towers Abu Dhabi, and HardRock Café Bogotá, the Musical Journey of Cactus Experience goes deeper and deeper into your subconscious mind.
Listen live this Friday 7th of May 2021 6 PM to 8 PM Indochina Time (ICT) and repeating Tuesday 6 AM to 8 AM (ICT).
'Assemble' by The Lab Sessions episode 20 7th of May 2021.
Ploi (first hour).
Sidney Charles - Cabo (Original Mix)
Darius Syrossian - Harlem Lights (Prunk Remix)
Caioter - Goodies (Original Mix)
Wyatt Marshall, Sly Turner - Arpeggiated Dreams (Original Mix)
Victor Polo - Fumadisko (Original Mix)
AQUATI, High Soundsystem - You Didn't Have To Stop (Kreech Remix)
Perky Wires - Come To Rhythm (Original Mix)
Sidney Charles - Paz (Original Mix)
Mateo Dufour - Paradigms (Original Mix)
Tom Spark, Parsec (UK) - Crowded (Artmann Remix)
Jizz - Onyx (Original Mix)
MADVILLA - Lipid (Original Mix)
Wyatt Marshall - The Tuna Groove (Original Mix)
Sebo K, Politics of Dancing - Politics Of Dancing (Original Mix)
Takamasa Owaki (second hour).
Q Narongwate - Together (Original Mix) [Little Jack]
Dany Fright - Los Flys (Original Mix) [Moiss Music]
Col Lawton, Rio Soldierman - Is everythink (Original Mix) [Induction Muzic]
Mirko Dee - Immediately (Original Mix) [Serendipity Music Group]
Eddie Amador, Dany Cohiba - Times of Change (Original Mix) [Nu Soul Records]
Lebedev (RU) - Expressive (Original Mix) [Closer To Truth]
Yuichi Inoue, Masmin, DJ Spen - Before Dawn (DJ Spen Remix) [Quantize Recordings]
Yuichi Inoue, Masmin, DJ Spen - Before Dawn (DJ Spen Instrumental) [Quantize Recordings]
Reelsoul, DJ Spen - All That I Can Say (Lonnie-s Groove) (Reelsoul - DJ Spen Original Mix) [Reelsoul Musik]
Crew Deep - A Whole New Level (Original Mix) [I! Records]
Kevin Yost - We Need It (Original Mix) [i! Records]
Risk Assessment - Beep Beep [Midnight Riot]
Booker T, Kathy Brown - Boogie Oogie Oogie (Booker T Vocal Mix) [Liquid Deep]
Enzo Siffredi - 4th Classic (Original Mix) [Below The Belt]
Listen here.

(If the player is not working click here)
Or PC Laptop, Mac users click here.

Follow us on Mixcloud here.