Spiritual Viking's fifth show featuring guest K657 is airing this Sunday the 4th of April 2021 12 PM to 2 PM Indochina Time (ICT) and repeating Thursday 12 AM to 2 AM (ICT). Scientific Sound is the Asian underground radio station for japan, Vietnam, China, India and globally.
Spiritual Viking, real name Trevor Peterson is a Canadian native hailing from Montreal, Canada. He began his love affair with techno music in 1999 in his home city and has never looked back.
Aged 20 in his prime time years he was influenced by the clubs and afterhours scene, which was in its prime time. Attending weekly gatherings at the legendary SONA Afterhours Club introduced him to international talent from abroad.
In the early electronica years Montreal hosted many internationally acclaimed artists such as Tiesto, Carl Cox, John Digweed, Josh Wink, Richie Hawtin, and the list goes on and on, and on. All of whom are and continue to be influencers in his life to the present day, and furthermore bore their brunt on his groundings as a DJ and his style.

He started mixing back in the days with the tools of the trade at the time, a pair of Technics SL 1200 turntables and Vestax mixer. He lived in the heart of the Plateau in a loft that was strategically located on the well known St Laurent street of Montreal where all the hip and trendy super clubs are located.
He played at Quattro Supper Club at the turn of the millennium every Friday and at SHED Cafe every other Saturday, both being well known nightspots in his home city at the time. His initial fame and exposure to the nightlife in Montreal although intriguing at the offset led to an addiction, not only with the music but also drugs and alcohol.

His passion dwindled and throughout this period his main focus became the demons at his side , then in 2009 he attended a drug rehabilitation program and recovered from his addiction, it was a new way of life. Then in 2013, he decided that it was time to rekindle his true love, his passion for being a disc jockey, and furthermore his passion to share his musical vision to the masses in his home city.
Nowadays he takes his journey one day at a time and shares his passion for music regularly at bars and clubs in his home city. His journey in his own words began in 2013 and he hopes to continue his spiritual journey onto the stars and beyond.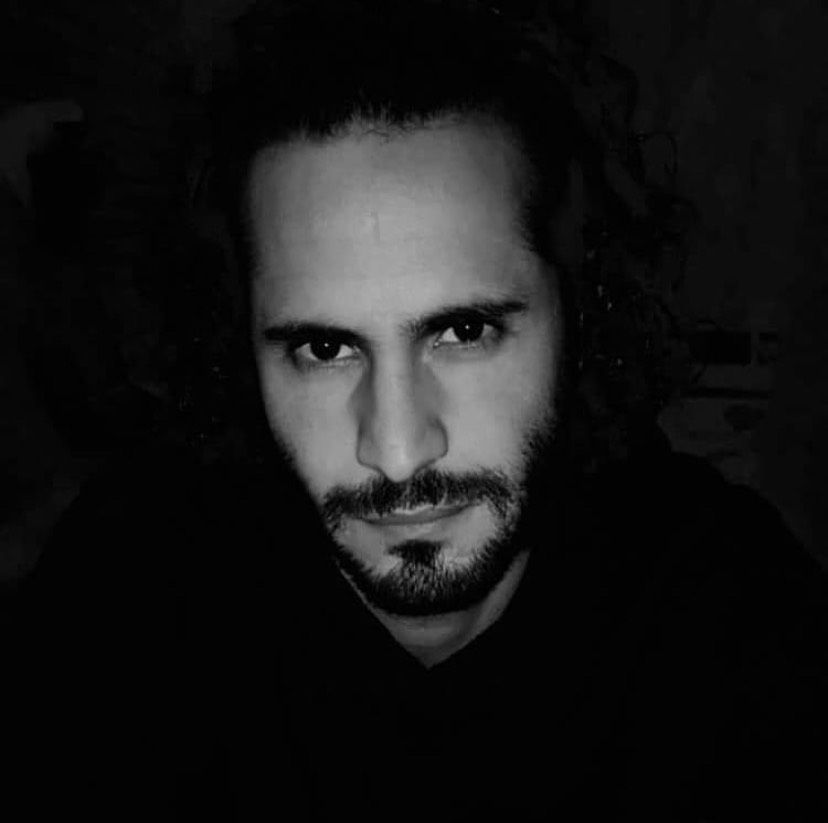 Guest DJ K657 (second hour).
This weeks special guest is K657, K657 also known as Khalil Abid is a Tunisian DJ and producer based in Montreal, Canada. He started his journey with electronic music in the early 2000's by listening to Trance music and going to raves.
After immigrating to Montreal, Canada in the fall of 2017, he was impressed by the city's techno scene. He started going to clubs like Salon Daomé, Newspeak, Stereo and many others, where he nourished his profound love and passion for techno music.
In 2020, K657 started mixing alongside Montreal's based DJs and learned mixing techniques on YouTube tutorials. Enrico Sangiuliano's mixing technique was one of the most impressive he saw and spent hours watching him play.
He recently launched with some friends the RoofTech concept, where Montreal finest DJs record sets on different rooftops around the city. The concept aims to help raw talented techno artists develop their mixing skills and get more visibility throughout the streaming channel.
K657's sets are a mix of various kinds of techno, "I mix the stuff that I like to hear when I am dancing in the club" explains the self-taught DJ. Switching from deep to progressive using sharp highs, heavy kicks and driving basslines, his sets give an impressive underground and energetic feel to any listeners.
Spiritual Viking (first hour) episode 5, 4th of April 2021.
Dubiosity - Design Argument
Antoni Danna - The Adamas
ID-22 - 1998
Gaga, Mateo! - Bring It Down
Heolik - Darkside
Redraft Memories, Dela - No Back
SHDW & Obscure Shap - Die Geliabte Des Anderen
Layton Giordani - Secrets Of Vibration
Redraft Memories, Rich - Graphite
Mauro Picotto - Atomic
Huxley - Die Hard
Three Hammer Boys - Classic Sound
Clay Crosier - Mind At Large
Hyperloop - In Your Mind
Sander Ellerman - Special Bit
NIUKID - 30 DIas
K657 (second hour).
Adriatique - Voices From The Dawn
Alan Fitzpatrick - We Do What We Want
Enrico Sangiuliano - Hidden T (Original Mix)
Lewis - The Streets (Original Mix)
Skober - Infinity (Original Mix)
Wehbba - Catarse
Enrico Sangiuliano - A Further Existence
Victor Ruiz, Thomas Schumacher - Prophecy
Drunken Kong - Message (Original Mix)
Jam & Spoon - Follow Me (Thomas Schumacher Remix)
Listen here.

(If the player is not working click here)
Or PC Laptop, Mac users click here.

Follow us on Mixcloud here.