South Korean all girl trio Florescence Wav will be performing a new guest show featuring DJ Berry. Scientific Sound Asia is the underground radio station for the Asian region and Internationally.
This shows host is DJ Berry, DJ Berry real name Kiyeon Park hails from Seoul in South Korea and made her break at a Bass club in 2017. Her musical taste varies and she likes to play funky and rhythmic music from Glitch Hop to Acid House.
Her main inspiration for music are the life experiences she has gained as a disc jockey and watching the crowds body movement when she plays. Watching revellers at events whilst playing give her great satisfaction watching the crowds mood and the way they move to the rhythms.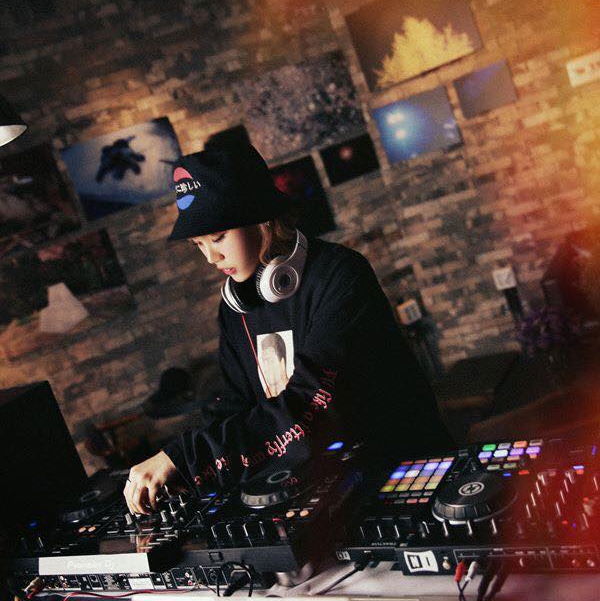 DJ Berry performing in Seoul nightspot.
Like her co-hosts she originates from the cosmopolitan suburb of Seoul Itae-won. This neighbourhood in Seoul is a hotbed for bars and clubs playing underground music. In her free time she produces tracks the first release in 2020 being a track entitled 'Forever', a nice oriental chilled breaks track.
Being one third of the all female House Music crew Florescence Wav who have no shortage of fans, the trio have embraced the nightlife scene well in the capital playing events at iconic nightspots across the city. We welcome back the trio on our radio station and look forward to the show.
This show was originally aired on Friday the 16th of April 2021, listen on the Mixcloud player below.
Florescence wav DJ Berry episode 2, 16th of April 2021.
Wood Allen - Airport '89
The Break Boys - And The Break Goes On
Two Without Hats - Believe It or Not
Corporation Of One Feat. Kevin Williams - So Where R U
Corporation Of One - Does Your Dad Drive A Cab
Kaos - Definition Of Love
The 28th St. Crew - I Need A Rhythm
A Guy Called Gerald - Rhapsody in Acid
A Guy Called Gerald - Blow Your House Down
Kenny 'Jammin' Jason With 'Fast' Eddie Smith - Can U Dance
The Break Boys - Listen To The Rhythm Flow (Notice The 808 Bass Mix)
Two Without Hats - The Breeze
Renegade Soundwave - The Phantom
Raven Maize - Together Forever
Inner City - Big Fun
Black Riot - Warlock
Don't Blink - Acid House
Rockafeller, Bastone, Corporation Of One - The Real Life
Maurice - This Is Acid
Aphex Twin - Analogue Bubblebath
Terry Baldwin (Housemaster) Feat. Bud Latour - I Have A Dream
Two Without Hats - Storm Layer
Spectrum - Brazil
Fierce Ruling Diva - Drug Me
Lhasa - Feel Dis Beat On
Quadrophonia - Original Statement
Friendly - The Bump 'n' Grind (Krafty Kuts Remix)
Doc Roc - Turn It Out
DJ Trashy, Tekk & Doc Roc - We Got the Girls
Bam Bam - Give It to Me
Quadrophonia - Original Statement
DJ Trashy, Tekk & Doc Roc - We Got the Girls
Cut The Q - Who Needs A Love Like That (Groove Remix)
Guru Josh - Whose Law (Is It Anyway?)
Fierce Ruling Diva - Whipped Kream
A Guy Called Gerald - Voodoo Ray
Listen on Mixcloud here.