Psy Inertia has announced the playlist for episode seven of his show. Scientific Sound Asia Radio is the local and expatriate online radio station for the Asian region.
DJ Psy Inertia real name Sai Subramanian is one of the longest standing DJs in India. Learning the art from 'SPIN DJ' academy & having residencies at various clubs such as Tavern, Brighton, Lush, HQ, Purple Haze, Vie Lounge, and others including tie-ups with brands and event agencies, Psy has captured his crowd with his sessions that are distinctive in their nature.
Techno, Electronica and Experimental are the main ingredients, however, in tandem with the right vibe he follows a strict and well-positioned set of Deep House, Tech House, Techno, and Progressive. As an avid listener, all of his sets invigorate a combination of style and frenzy & unites the young and old at events.
His sets have also been well received in the international community with shows featured on Play FM (Austria), Desert Island Decks, Studio Lux FM (Luxembourg), MoreBass Radio (New York), UDMI Radio (Dublin), DHLC Radio (Vienna), Emergency FM (Leeds), HouseFreqs Radio, Housebeat Radio London, Radio Techno Norway and Clubsoundz Radio (Paris) and the recently concluded guest sessions on DI.FM.
Drawing influences from the likes of Massive Attack, Cristian Paduraru, MJ, Talvin Singh, Greg Kobe, Zeb, Orion Prophecy, Snap, Digital Mess, Dave Clarke, Skream, Morcheeba, Christian Hornbostel, Frankie Knuckles, Sven Vath, Kitaro, and many more DJ Psy Inertia is enriched to skilfully diversify, and continue to successfully enthral his crowd with utter madness on the dance floor.
Last year was a bountiful ride yielding so much love and adulation coming from the listeners all over the world including some big names in the industry which have further led him to deals with Visiomind Records (Vienna) and his next one up with the Mechanic and Tropic Records (Mexico City) for a Deep house Progressive tune.
Listen live this Saturday 24th of July 2021 4 PM till 6 PM Indochina Time (ICT) and repeating Wednesday 4 AM to 6 AM (ICT).
DJ Psy Inertia Podcast 07, 24th July 2021.
Drumcell - Mind (Original Mix) [CLR]
Gordon Raddei - Generator (Original Mix) [Technosforza]
UMEK - Brethren (Original Mix) [Filth In Acid]
Domshe - Hell Beat (Matt Sassari Remix) [Bach Music]
Gaist - Mind (Original Mix) [Elevate]
Mario Ochoa - Vertigo (Original Mix) [Phobiq]
Teenage Mutants - Real (Original Mix) [Noir Music]
UMEK - Vigilance (Original Mix) [1605]
M. Fukuda - OMG (Mr. Bizz Remix) [Funk'n Deep Black]
Marcus Ganelli, Optimuss - Genocid (Original Mix) [LW Recordings]
Kaiserdisco - Trinity (Original Mix) [Trinic]
LTGTR - Psilocybin (Original Mix) [Sleepless Recordings]
Layton Giordani - Chrome (Original Mix) [Drumcode]
CJ Bolland, The Advent - Camargue 2019 (Maceo Plex Remix) [Drumcode]
Sam Wolfe, Rebel Boy - Black Veins (Original Mix) [1605]
KlangKuenstler - Razor (Original Mix) [Second State]
Balthazar and JackRock - Nymph (Original Mix) [Terminal M]
Dok & Martin - Feeling Of Glory (T78 Remix) [Autektone Records]
Space92 - The Bass (Original Mix) [Legend]
Bruce Zalcer - Dark Desires (Original Mix) [Numen]
Sisko Electrofanatik, Dino Maggiorana - Anasthasia (Original Mix) [Gain Records]
Nohak - Scepter (Original Mix) [Oscuro Music]
Boryana - Simulation (Melody's Enemy Remix) [Renesanz]
Thomas HoffKnecht - Sirius (Original Mix) [Drumcode]
Metodi Hristov - Nova (Original Mix) [Octopus Records]
Giacomo Renzi - Kamikaze (Original Mix) [JAM]
Sirch, William Kiss - Delhi (Original Mix) [Oxytech Records]
Listen here.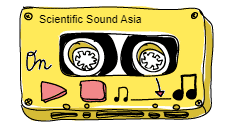 (If the player is not working click here)
Or PC Laptop, Mac users click here.

Follow us on Mixcloud here.