Yushka has published the track-list for 'House Party' 3 featuring Robson Jr. Scientific Sound radio is an underground station for the Asian region and internationally.
Yushka's new house party show will bring you the best in electronic music from across genres. This week, fast tempo Breaks and D&B from Robson Jr. and DJ Yushka.
Get ready to dance as this mix is banger after banger from start to finish. "House parties; particularly UK house parties have a very special place in his heart. They can be quiet affairs, more like a small club event, or a rave in a home.
This radio show is dedicated to the latter. Those crazy parties that sometimes accidentally start on a Thursday with a cheeky drink and end on a hazy Sunday wondering "how did I never make it out of the house…….. Hang on this isn't my cellar. Whoops"
The great thing about these type of house parties is they can have the same freedom of expression as a free party, or rave, but you can pop the kettle on for a cup of tea at any time. At their best, they become a community in their own right and unique moments are shared by all involved.
The best thing about a house party for him, was always the welcoming people, spontaneous art and the great music. People will try things on the decks they just wouldn't in a club, you find DJs playing everything and anything.
Over the coming months, he will be bringing you a variety of mixes and styles from himself and DJ friends from around the world. This could get seriously experimental…….. You've been warned.
Listen live this Tuesday the 20th of July 2021 8 PM to 10 PM Indochina Time (ICT) and repeating Saturday 8 AM to 10 AM (ICT).
'The House Party' episode 3, 20th of July 2021.
Robson Jr. Selection.
Man Jah & Teza Cappuccino - Canibal [Katakana Edits]
Skeewiff - Coming Home Baby [Jalapeño Records]
Sono Rhizmo - Gimmie Gimmie 320 [Resense]
Count Skylarkin & Harvey K-Tel - Dub of a Preacherman [Resense]
Powello Bros - All Night Boogaloo [Swing & Bass]
Mista Trick & Fizzy Gillespie - Don't Leave (Harlem Swing Riddim) Feat Brazier [Swing & Bass]
The Funk Hunters & CMC & Silenta - Tribute (Dub FX remix) [Westwood Recordings]
Featurecast - Everybody on the Floor [Jungle Strikes]
Dutty Moonshine - Distillin' (Nodus Remix) [Swing & Bass]
Benny Page - Come Follow We (Dub mix) [Jungle Cakes]
MC $pyda - Gangsta [Jungle Cakes]
Danny Byrd Feat. General Levy - Blaze The Fire (Rah!) (Sub Zero Remix) [Hospital Records]
Phibes - Gangsta Hits [Phat Planet]
Nico The Nomad - Ready To Backlash
JFB - Journey Through Bass
Savage Rehab - Ain't No Sunshine [Back 2 You]
JFB - Outbound
Rulo Smoka - A Cosa (Manu Chao Tribute) [Rulo Smoka]
Rodolfo Aicardi - Que No Quede Huella (Karlixx Bootleg) [Karlixx]
Smash Mouth - I'm a Beliver (Rulo Smoka Remix) [Speakaasy Electro Swing]
Deekline - Good To Have The Feeling [Jungle Cakes]
DJ Yushka Selection.
Fab Samperi - The Beat [Beatnik City]
Shy FX - Roll The Dice (Feat. Stamina Mc And Lily Allen) [Cult.ure]
Gentlemans Dub Cub Feat. Natty - One Night Only (Phibes Remix) [Phibes]
Logistics - Thunderchild [Hospital Records]
Mooqee, Herbgrinder - Rain Feat. Greg Blackman [Bombstrikes]
Aphrodite - Foghorn (Original Mix) [Aphrodite Recordings]
Potential Bad Boy, Tosh & MC Fats - Girls (DJ Hype & Potential Bad Boys Refix) [U Understand Me Music]
Phibes - Good Luck [Phibes]
Ed Solo - Here I Come (Tribute Mix ft Rubi Dan) [Jungle Cakes]
Sean Paul - Breathe (Phibes Remix) [The Foundation]
Skeewiff - Rumba Style (Feat Rayna) (Swingrowers remix) [Ghetto Latin]
Mooncat - Strictly Roots [Melting Pot Spain]
Benny Page - Better Believe (Benny Page Rmx) [Dope Ammo Records]
The Funk Hunters Ft. CMC, Verse Ital & Silenta - Right Right Up (Original Mix) [Westwood Recordings]
Phunk Junkies Ft. Kathika - Settle Down (Ed Solo Remix) [Jungle Cakes]
Sigma - Dreams to Reality (feat. Logistics) [Hospital Records]
Danny Byrd - Ill Behaviour (feat. I-kay) [Hospital Records]
Jimi Needles - Jean Knight - Mr Big Stuff (Jimi Needles Jungle Mix) [Speak Easy ElectroSwing]
Benny Page - Come Follow We (Dub Mix) [Dub Shotta]
Hippo Sound System Ft. MC Spyda, K.O.G & Franz Von - Music For Your Mind [Hippo Soundsystem]
Listen here.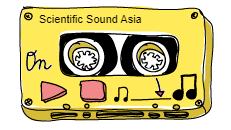 (If the player is not working click here)
Or PC Laptop, Mac users click here.

Follow us on Mixcloud here.