Gerard has published the playlist and guest DJs for his weekly show 'The Hit List' 46 this Tuesday the 22nd of September 2020 at 10 PM to 12 AM Indochina Time (ICT) and repeating Saturday 10 AM to 12 PM (ICT), the English language radio station for China, India, Malaysia, Vietnam, Korea and the rest of Asia.
Gerard is a Deep House, Deep Tech, Tech House and Techno producer and DJ from Angeles city in the United States with a deep passion for electronic music and has an proven method of creating it. He is a promising global talent who wants to be a key player in the future of House, broadening its culture and multiplying its catch with his style of play and production.
Gerard has recently returned to Florida, U.S.A after a period in South East Asia and works with our DJ agency Scientific Sound Asia. He is also Nu Disco manager for Brasbeat, Latin America's first and only digital source for electronic music and hosts a regular podcast/mix show featuring his charted music for each month.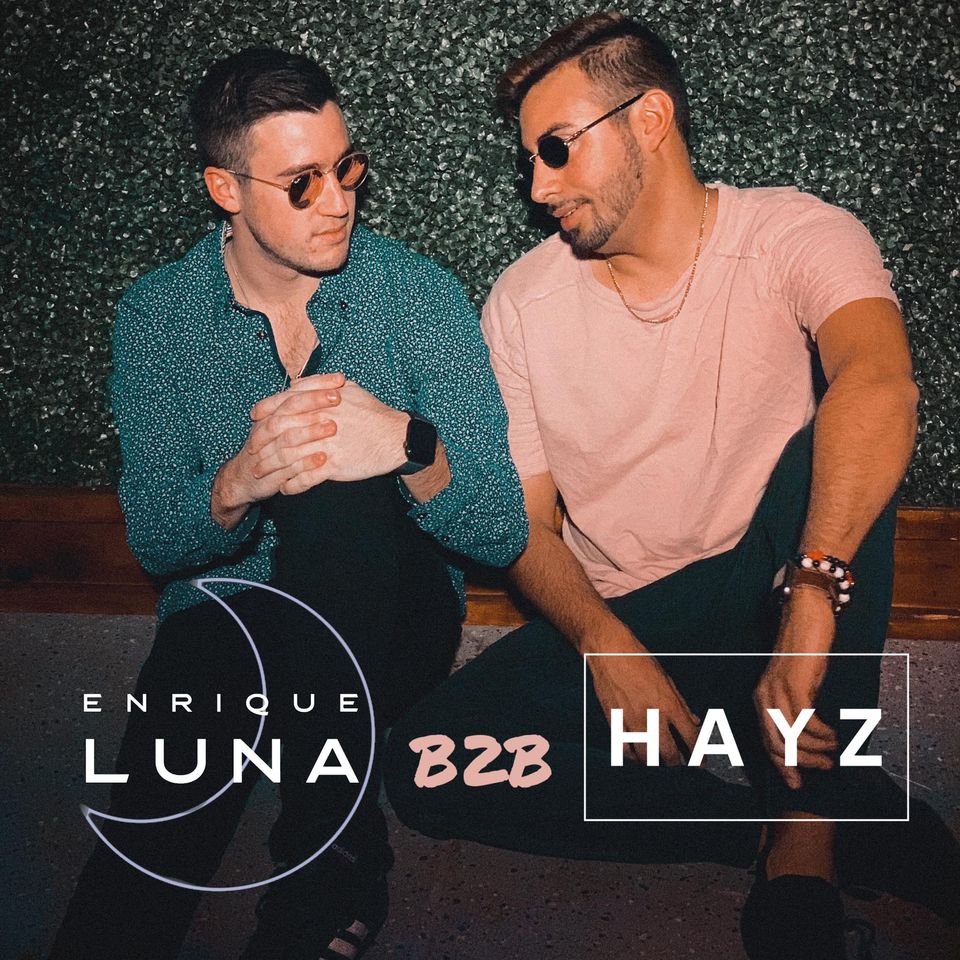 Guest DJs EnRique Luna and Hayz.
This week's guest DJs are EnRique Luna and Hayz a duo residing in Tampa, Florida in the united States. Hailing from Ponce, Puerto Rico, Sky Armada is a Trance Producer and DJ also known by his House alias, Enrique Luna.
He has been making noise in the local Tampa and Saint Petersburg dance music scene and is a name to look out for when he begins releasing music later this year. He plays regularly for the Tampa Trance Nights events where he delivers his progressive Trance sound and as well as Tampa House Nights where he plays under his house alias and slings sweet Latin and Tech house.
Andrew Hays AKA Hayz is a House Producer and DJ based in St. Petersburg, Florida. He crushes stages in the Florida dance scene, having played as support for world class acts such as Solardo, Don Diablo, Joyryde, Moksi, Drezo, Lost Kings, Mija, Bonni X Clyde, Ghastly, Lux Groove, and more.
Hayz is guaranteed to shake the dance floor with his soulful tech house grooves and deep driving bass lines. Hayz is also a devout Christian and he brings his beliefs into the fold wherever he plays, shining the light in his sets at events.
The Hit List episode 46 22nd of September 2020.
Wh0 - Lighta
Dj Dan & Enky Jane- Golden Rule
Parovoy - Sint
Green Velvet & Joeski - Sacudelo
Rayven & Valexx - 2nite
Jdeu & Frank & Ja8man - Agua
Mescal Kids & Someguy - The Power
Danny Howard Feat. Eli & Fur - If You Were
Andrew Miller - Godfather's Dance
Mark Knight - Eighty Six
Mendo 7 Fancy Inc - Who You Are
Love Regenerator & Eli Brown - Don't You Want Me
Illyus & Barrientos - M.e.a.
Eli Brown - Eastern Jam
Kevin Mckay & David Penn - Halleujah (Joshwa Remix)
Andrea Oliva - Mery
Dj Wady 7 Rio Dela Duna - The Beat (Danny Rhys Remix)
Eli Brown - Cartagena
Iglesias - Subdue
Mark Knight - Tonight
Darion Nunez & @lovers - Brasel
Solardo - Be Somebody
Dombresky & Lucati - Like This
Roland Clark - Love Me Good
Kricked & Seeing Red - Bang Bang (Piem & Andre Salmon)
Pappa Marlin & Kricked - Pinkie
Sad Money & Kaskade Feat. Sabrina Claudio - Come Away (Majestic Remix)
Dario Nunez, Felx Da Funk & Ruben Moran - Eivissax
Siege Feat. Sweet Pussy Pauline - Work This
Chris Lorenzo, . Puppah Nas-t & Denise - Work
Andre Salmon & Recalde - No Guns
Listen here:

(If the player is not working click here)
Or PC Laptop, Mac users click here.

Follow us on Mixcloud here.