Gerard a.k.a Tim Jones of DeviceRATT has announced the track list and guest DJ 6047 for his weekly show 'The Hit List' episode 68. Scientific Sound Asia radio is the underground radio station for the Asian region with a worldwide following.
Gerard (second hour) is a disc jockey and producer from Angeles city in the United States with an elaborate zeal with production and a great passion for electronic music. This aside, Gerard hopes to be a real game changer in the production of various House music genres thus, magnifying its appeal and enchanting its audience.
Gerard recently relocated to Florida U.S.A after a long period in South East Asia and is an artist on our DJ agency Scientific Sound Asia. He had obtained some good Club residencies in China but relocated back to the United States after the pandemic struck. Furthermore, he has a management role with Brasbeat, Latin America's first and only digital source for electronic music and hosts a regular podcast/mix show featuring his charted music for his followers.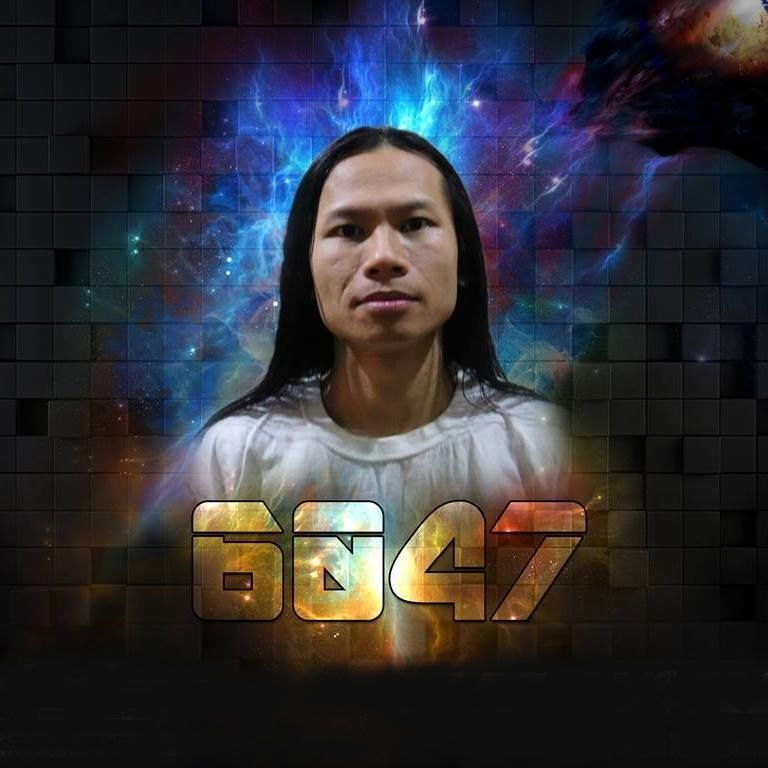 Guest DJ 6047.
This weeks guest (first hour) is 6047, 6047 (read as 60:47) is a Los Angeles based multi styled electronic DJ & producer whose musical diversity is reflected in his mixes & productions. Attention to detail is what is always present in his work.
Rather than boring people with long-winded bios written in 3rd person about his musical accomplishments he prefers to let the music do all the talking. His mixes have been featured on the best podcasts & radio stations worldwide.
Listen live on our Station this Tuesday the 1st of June 2021 at 10 PM to 12 AM Indochina Time (ICT) and repeating Saturday 10 AM to 12 PM (ICT).
'The Hit List' episode 68, 1st of June 2021.
6047 (first hour).
Ben Hixon - F4 (Original Mix) [New Math Records]
BlaQ Afro-Kay - Lost (Original Mix) [Soulstar Records]
Simon Hinter - Wanna Make Love (Original Mix) [Quintessentials]
Byron The Aquarius - She Want To Work It (Original Mix) [Shall Not Fade]
Jus Tadi - Game Of Life (Original Mix) [Delve Deeper Recordings]
I Gemin - Sweetness (Original Mix) [No Fuss Records]
Fouk - Chicken Dinner (Original Mix) [24 Carrot]
Mo'Cream - Another Time (Original Mix) [No Fuss Records]
Tuccillo - Libellula (Original Mix) [Moscow Records]
Lrusse, Kraymon - Tropical Clown (Original Mix) [Monologues Records]
Lorenz Rhode - On The Nightshift (Original Mix) [Dirt Crew Recordings]
Gerard (second hour).
Travis Scott - Goosebumps ( HVME Remix Clean)
Roddy Ricch - The Box (James Hype Remix)
Dennis Cruz - No Name (Original Mix)
Tiesto - The Business (Clean Extended)
Fourword - Snake Charmer
James Brown - Sex Machine (Xero & Josh Hunter Remix)
Nogz - Turn Me Down (Original Mix)
The Who - Baba ORiley (Lasko Morales Remix)
LUCiD OROS - Haus Party
LENny (IT) - Back 2 Black
Blackchild ITA - Groove Dealer
Stevie Wonder - Higher Ground (Dusk Till Dawn Gino Da Koda Re...
Cloonee - Pop It
Kommando - Thats My Thing
Listen here.

(If the player is not working click here)
Or PC Laptop, Mac users click here.

Follow us on Mixcloud here.