Gerard a.k.a Tim Jones of DeviceRATT has announced the track lists and guest DJ Eddie Lopez for his weekly show 'The Hit List' 66. Scientific Sound Asia radio is the underground radio station for the Asian region with a worldwide following.
Gerard is a disc jockey and producer from Angeles city in the United States with an elaborate zeal with production and a great passion for electronic music. This aside, Gerard hopes to be a real game changer in the production of various House music genres thus, magnifying its appeal and enchanting its audience.
Gerard recently relocated to Florida U.S.A after a long period in South East Asia and is an artist on our DJ agency Scientific Sound Asia. He had obtained some good Club residencies in China but relocated back to the United States after the pandemic struck. Furthermore, he has a management role with Brasbeat, Latin America's first and only digital source for electronic music and hosts a regular podcast/mix show featuring his charted music for his followers.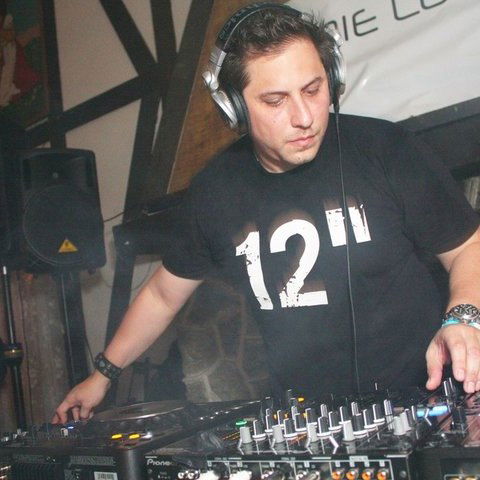 Guest DJ (first hour) Eddie Lopez.
This week's guest DJ is Eddie Lopez, in 1994 Eddie was introduced to the world of Djing and being part of the scene and it has given him the knowledge and adaptability to many different genres ranging from deep house to techno, but the heart-pounding tribal beat of the drums along with the Latin sounds is what could best describe his musical preference.
In a recent interview, he was asked what inspires him on stage? "Looking at the happiness and joy on people's faces and feeling their vibe is what makes it come all together. I am there to share a special moment with the crowd and try to bring everyone together." In 2019 Eddie founded Despojo Music, his first record label and it has been receiving a lot of support from big online music stores such as Beatport and Brasbeat.
He has remained active in the DJ world playing at festivals and clubs but his main focus nowadays is in music production. "I want to take this time to give a special thanks to everyone that has been by my side on this journey (you know who you are) as well as my followers who are my motivation to continue to work harder and become better."
Listen live on our Station this Tuesday the 13th of April 2021 at 10 PM to 12 AM Indochina Time (ICT) and repeating Saturday 10 AM to 12 PM (ICT).
'The Hit List' episode 66, 13th of April 2021.
Eddie Lopez (first hour).
Armandd & Tektonauts - A Aguja
DJ Wady - Terrace
Eddie Lopez - Miami Feat. Cindy Vitch (Plus Beat'z Remix)
Isegoria – Andient & Kilito (Roby B. Remix)
Greenskeepers - Keep It Down Feat. Colette (Radio Slave Dub)
Oxia - Domino
Luca Lozano & Mr Ho - Different Circles (Nicson Remix)
Dennis Cruz - La Vela (Sergio Fernandez Remix)
Gianna Romano - La Manguelena Feat. Martina Camargo
Gerard (second hour).
Mint (JPN) - Step By Step
Best Budz - High Af
Dashtoc - Tomb Time (Original Mix)
Edoardo Manzini - Feel It Baby (Original Mix)
DJ Playground - Dome
Fatboy Slim - Right Here, Right Now (Camelphat Remix)
Nadia - Roller
Jpa - Hyperlove (House Mix)
Latour & Whitney Veitch - Rosegold Sheets (Betoko Extended Remix)
Mint (JPN) - Trigger666
Listen here.

(If the player is not working click here)
Or PC Laptop, Mac users click here.

Follow us on Mixcloud here.