El Brujo has published the track lists for his show 'El Brujo and The Wild Bunch' 17 featuring guest DJ Liquid Static. Scientific Sound Asia is the underground radio station for Japan, Vietnam, China, Cambodia, Sri lanka and internationally.
El Brujo (first hour) real name Robert Milanesi was born in Italy in 1964, from a very early age he obtained an addiction to music and in 1994 became revered as one of the founding fathers of the underground rave scene in Bologna, Italy. His first official release in 2008 was 'Warriors' on the Milan Label Open Legs.
His Label, Jambalay Records, was launched at their opening party in 2010 in Ibiza, Spain at Club Geminis in the Ibiza harbor. The label & El Brujo than burst onto the worldwide scene with the legendary Maya Jane Coles first charting in her February Chart 2011; his track, 'Mozambique' in collaboration with Big Mojo, which was his first physical CD release 'Nutty Fellas Are Go'.
In January 2019 his release, 'Plastic Dreams' original released on Frame Works was ranked in the Number #33 in the Beatport Hard Techno Top 100. EL Brujo has released on labels such as Elektrax, Frame Workxx, LW Recordings, Subwoofer, Berlin After Dark, Music Is The Drug, Gobekli Tepe, Fortwin Rec, Bunker, Mad Rhythm, SE7ENS, Physical Techno, and many others.
His Unique sound is one of the unknown as the cosmos is a part of El Brujo and his creation is interstellar in his "Raw" approach whatever the music genre he conceives in music innovation, every month El Brujo will be giving us a guest DJ from his 'Wild Bunch' of Techno producers and Artists. In this show El Brujo enlights us with a selection promos and tracks from his stalwarts and companions.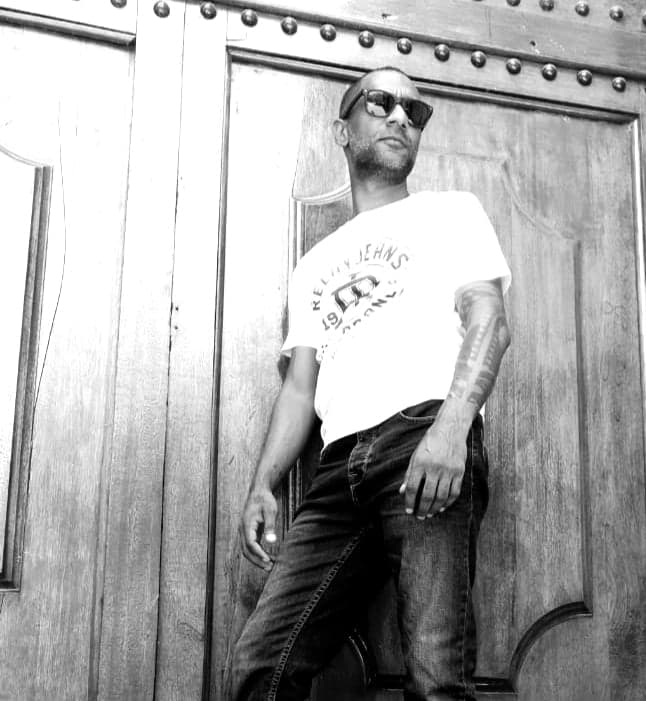 Guest DJ Liquid Static (second hour).
This weeks guest DJ (second hour) is Liquid Static, Liquid Static real name Melvin Naidoo is A & R Manager of Dead Groovy Music and Dead Groovy Deep, both are Edinburgh based Underground Techno and Melodic labels. He has released original productions and remixed on labels such as Dead Groovy Music, Dead Groovy Deep, Alienator Records, Red Channel Records, SEVENS Digital, Geometryk, and White Line Music.
He also holds residencies on Fnoob Techno Radio and Quest London Radio. He is known for deep, powerful sets, taking the listener into the darker reaches of contemporary and classic Techno.
Listen live on Thursday the 10th of June 2021 10 PM to 12 AM Indochina Time (ICT) and repeating Monday 10 AM to 12 PM (ICT).
'El Brujo and The Wild Bunch' episode 17 10th June 2021.
El Brujo: (first hour).
Henry Mwnn Lobbs - Substantially Enough [PROMO trench]
Makaja Gonzales - In The Shadow Of the Moon [PROMO trench]
El Brujo - Cursed [PROMO trench]
The Rhythm-Fixxer - Trippy Flippy [PROMO trench]
Federico Martucci - Easter [PROMO trench]
El Brujo - Sandman [PROMO trench]
Makaja Gonzales - The Joke Is On You [PROMO trench]
Kev Willis - Sequence Talk [PROMO trench]
Gianni Piras - Now Dance [PROMO trench]
Emison - Inside The Freedom [PROMO trench]
Buben - Testimony From People [trench]
Chris Van Deer - Bus Ride [trench]
DJ Liquid Static (second hour).
Dynamo City - One Night In Hackney (Chris Liberator & Sterling Moss Remix)
Acid Train - Nitronoise
Chris Liberator & Sterling Moss - Punk Attitude
Chris Liberator & Sterling Moss - Acid Corrosion
Cogs, Beans & The Machines - Yes! London
Sterling Moss - Rock N Rolla
DDR & A.P - Sniff Some Glue
Syndrome - MFT (D.A.V.E. The Drummer Remix)
D.A.V.E. The Drummer & Ant - The Drums
Sterling Moss - Acid In My Mind
Aaron Liberator & The Geezer - Beer On The Dancefloor
Listen here.

(If the player is not working click here)
Or PC Laptop, Mac users click here.

Follow us on Mixcloud here.