El Brujo has published the track-lists for his show 'El Brujo and the Wild Bunch' 09 on Thursday the 15th of October 2020 10PM to 12AM Indochina Time (ICT) and again on Monday 10AM to 12PM (ICT). Scientific Sound is the underground radio station for India, China, Sri Lanka, Cambodia, Philippines and the rest of Asia.
El Brujo (first hour) real name Robert Milanesi was born in Italy in 1964, from a very early age he became addicted to music and in 1994 became known as one of the founding fathers of the underground rave scene in Bologna, Italy. His first official release in 2008 was 'Warriors' on the Milan Label Open Legs.
His Label, Jambalay Records, was launched at their opening party in 2010 in Ibiza, Spain at Club Geminis in the Ibiza harbor. The label & El Brujo than burst onto the worldwide scene with the legendary Maya Jane Coles first charting in her February Chart 2011; his track, 'Mozambique' in collaboration with Big Mojo, which was his first physical CD release 'Nutty Fellas Are Go'.
In January 2019, his release, 'Plastic Dreams' original released on Frame Works was ranked in the Number #33 in the Beatport Hard Techno Top 100. EL Brujo. Has released on labels such as Elektrax, Frame Workxx, LW Recordings, Subwoofer, Berlin After Dark, Music Is The Drug, Gobekli Tepe, Fortwin Rec, Bunker, Mad Rhythm, SE7ENS, Physical Techno, Professional Rockstars, Serapis, Dublin Xpress, SMR Underground, Hypnotic Skull, Underground Media, Konfused Konfliction, Backbeat, Electrified Mindz, Killer Crossover, Oxytech, Profunda Intellectus, Tanira, Society Music, Toxic, MTZ Noir, NACHT, Ahromatiq, Technological, Plusquam, Ushuaia Music and many others.
His Unique sound is one of the unknown as the cosmos is a part of El Brujo and his creation is interstellar in his "Raw" approach whatever the music genre he conceives in music innovation, every month El Brujo will be giving us a guest DJ from his 'Wild Bunch' of Techno producers and Artists. In his next show El Brujo enlights us with a selection of his tracks and remixes.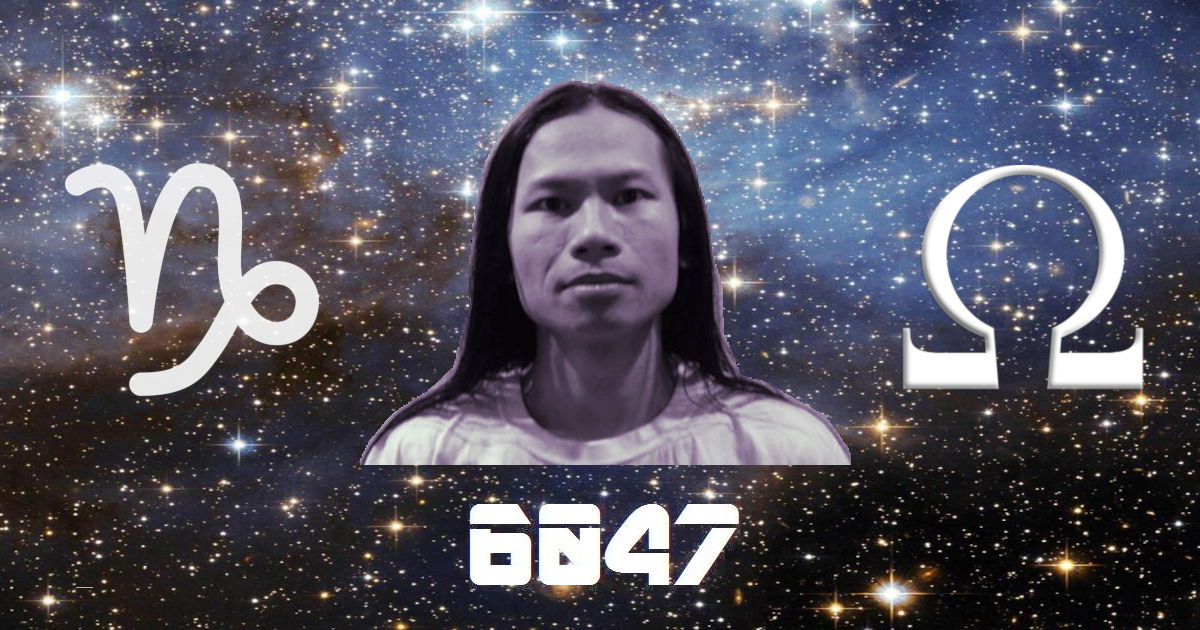 Guest DJ 6047 (second hour).
California native 6047 (read as 60:47) is a Los Angeles based multi styled electronic DJ & producer whose musical diversity is reflected in his mixes & productions, to date he has well over 800 releases across a variety of genres and labels.
Attention to detail is what is always present in his work, rather than boring people with long-winded bios written in 3rd person about his musical accomplishments he prefers to let the music do all the talking, his musical style revolves around Progressive, technical break/beat matching.
His mixes have been featured on the best podcasts & radio stations worldwide, and we look forward to his new mix featuring classics of his Techno collection from El Brujos' label Jambalay, enjoy the show!
'El Brujo and The Wild Bunch' 15th October 2020.
El Brujo: (first hour).
Paolo Del Prete - Game Beat (El Brujo Remix) [Jambalay Rec]
Ben Rebel - Play 4 World Peace (4 Peace Mix) [Diac Immortal]
Carles DJ & Phoenix 2kx - Conected [PROMO]
Deysa - Techno Is The Answer [Girls Go Underground]
Diego Oroquleta - Gas Lacrimogena [Assassin Soldier]
DJ D ReDD - Dark Fate [PROMO]
Orlando Voorn Feat. My Shorty One - Beat It Up [Divine Records]
El Brujo - Bitter Chocolate [Frame Workxx]
El Brujo - The Dealer [Grey Shadow]
El Brujo - Escape Plan [Gobekli Tepe]
El Brujo - Full Cycle [Let's Techno]
6047: (second hour).
Two Minds - Reminds (Original Mix) [Jambalay Records]
Dr. House Feat. Hiba Merei - The Techno Box (Original Mix) [Jambalay Records]
Emison - Follow The Wind (Original Mix) [Jambalay Records]
MaKaJa Gonzales - Catatonic (Original Mix) [Jambalay Records]
The Rhythm-Fixxer - Sonar (Original Mix) [Jambalay Records]
Kev Willis - Get Back (Original Mix) [Jambalay Records]
Gianni Piras - The Depth Of The Deep (Original Mix) [Jambalay Records]
Mesopotam - YAT01 (Original Mix) [Jambalay Records]
Henry MWNN Lobbs - Shards (Original Mix) [Jambalay Records]
Judge Jay - Feel That Beat (Original Mix) [Jambalay Records]
Listen here:

(If the player is not working click here)
Or PC Laptop, Mac users click here.

Follow us on Mixcloud here.