'El Brujo and the Wild Bunch' 08 originally aired on Thursday the 10th of September 2020, listen on the Mixcloud player below. Scientific Sound Asia is the Expatriate and local underground radio station for India, China, Sri Lanka, Cambodia, Phillipines and the rest of Asia.
El Brujo (first hour) real name Robert Milanesi was born in Italy in 1964, from a very early age he obtained an addiction to music and in 1994 became revered as one of the founding fathers of the underground rave scene in Bologna, Italy. His first official release in 2008 was 'Warriors' on the Milan Label Open Legs.
His Label, Jambalay Records, was launched at their opening party in 2010 in Ibiza, Spain at Club Geminis in the Ibiza harbor. The label & El Brujo than burst onto the worldwide scene with the legendary Maya Jane Coles first charting in her February Chart 2011; his track, 'Mozambique' in collaboration with Big Mojo, which was his first physical CD release 'Nutty Fellas Are Go'.
In January 2019 his release, 'Plastic Dreams' original released on Frame Works was ranked in the Number #33 in the Beatport Hard Techno Top 100. EL Brujo has released on labels such as Elektrax, Frame Workxx, LW Recordings, Subwoofer, Berlin After Dark, Music Is The Drug, Gobekli Tepe, Fortwin Rec, Bunker, Mad Rhythm, SE7ENS, Physical Techno, and many others.
His Unique sound is one of the unknown as the cosmos is a part of El Brujo and his creation is interstellar in his "Raw" approach whatever the music genre he conceives in music innovation, every month El Brujo will be giving us a guest DJ from his 'Wild Bunch' of Techno producers and Artists. In this show El Brujo enlights us with a selection promos and tracks from his stalwarts and companions.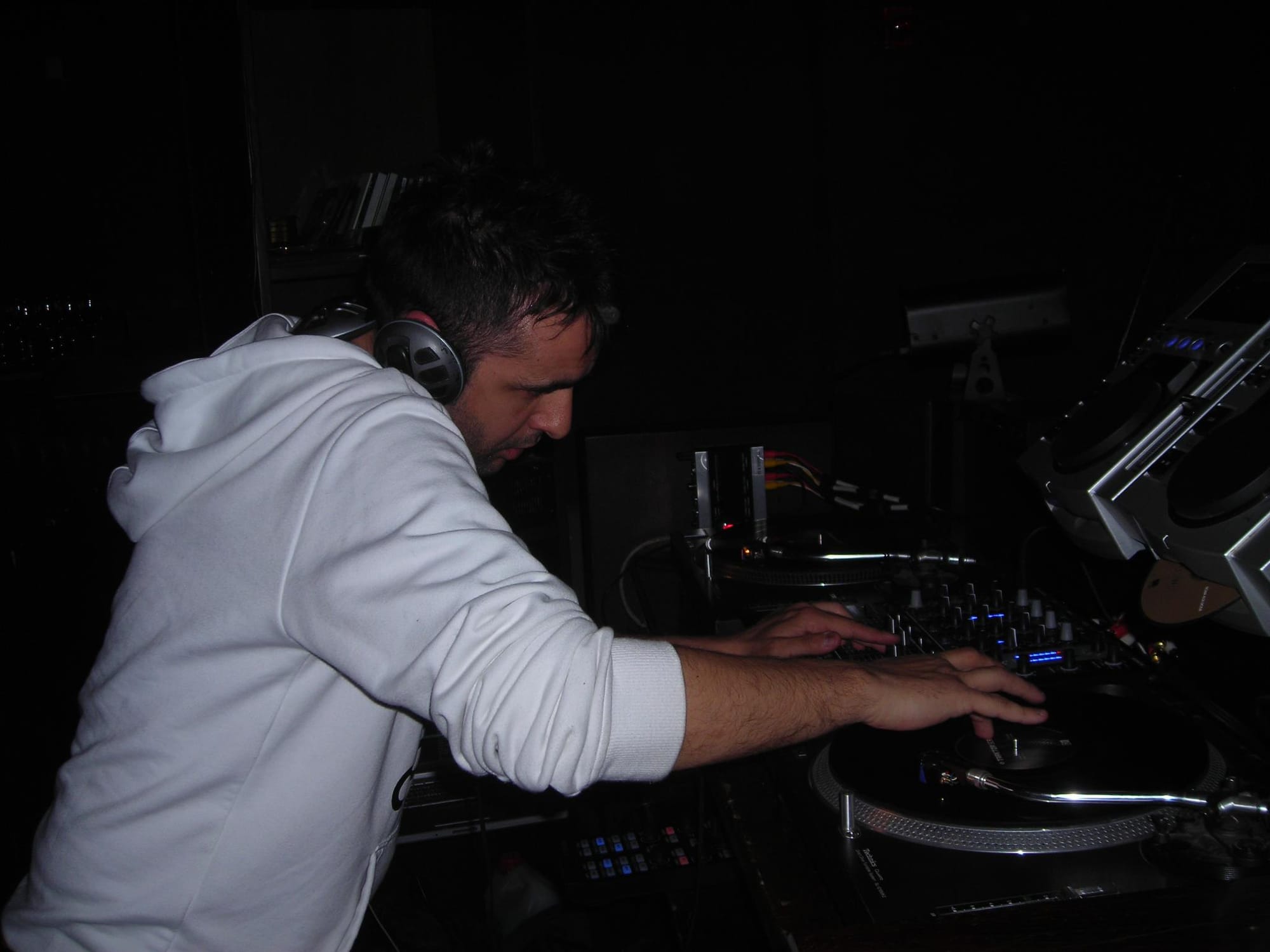 Guest DJ Francesco Conti (second hour).
This weeks guest DJ (second hour) is Francesco Conti, Francesco Conti is a DJ and producer of electronic music who was born in Rome in April 1976, he grew up amongst the radio station and rave scene. He was formed with the music that marked the end of the 80s and the early 90s, such as Acid House and Techno that over the years has reinterpreted that sound injecting his own personal and original style.
It all started in 1992 whilst collaborating with some radio stations in the capital, Rome; where he played in the major nightclubs. In the summer of 2003, he relocated to the Adriatic coast, where he continued on his DJ Adventure. In 2006 he gained some notoriety winning the "Equinox DJ competition" against 16 Italian DJs in Riccione along the Adriatic coast in Northern Italy.
This award opened the doors to Ibiza, where he took part in the island's important events every year. Then about ten years ago he started several record collaborations, including from 2017 to present with Jambalay Records. He currently collaborates with many online radio stations including United Techno Familia, and YouMixRadio. In these almost thirty years of activity he has played with world-famous DJs, experiences that have enriched him, given new stimuli and made him love music increasingly, which he considers a universal language without borders or barriers, enjoy the show!
'El Brujo and The Wild Bunch' 10th September 2020.
El Brujo: (first hour).
El Brujo - We Are [Oxytech]
El Brujo - Final Takeover [Ubeatcode]
Keah - Just Take A Deep Breath (El Brujo Remix) [Trench]
Young Bad Twinz - Da Reprisal [Subwoofer]
El Brujo - In This Darkness [Lets Techno]
Makaja Gonzales - Bounty Hunter [Promo]
Makaja Gonzales - Angel Dust [Promo]
Ronnie Vineyard - Panic Attack (El Brujo Remix) [Trench]
Chris Van Deer - Mandatory Fields Cross (El Brujo Remix) [Frame Workxx]
Dj D Redd - Eggbeater [Jambalay Rec]
Tawa Girl - Au Lever Du Soleil [Oscillator Music]
Francesco Conti (Second Hour).
Christian Hornbostel - Elevatio
Luke Slater & Planetary Assault Systems - Love (Low Blow Rmx)
Dj Jes One - This Is Acid (Original Mix) [Jambalay Records]
Francesco Conti - Fried Chicken
Gianni Piras - Elastic Fantastic
Gian & Massi - Dazzling Horizon
Johannes Albert - Wing House (Shan Remix)
Gaston Zani - Unruly (Original Mix)
Massimo Vivona - Espirazion
Radio Slave - Another Club (Charlotte De Witte Rmx)
Belocca - Chemical Substance
Charlotte De Witte - Form
Fatboy Slim Feat. Beardyman - Eat Sleep Rave Repeat
Cirez D - On Off
Listen on Mixcloud here.