Bicycle Corporation
have announced guest DJ Herb Cabral (see below) for their 'Roots' 94 show. Scientific Sound is an underground radio station serving the Asian region and internationally.
Bicycle Corporation are an Italian duo of the DJ and Producer
Marco MEI
plus the skilled
Stefano Ugliano
aka 6884. In the early nineties Marco was starting on his musical journey as a DJ and producer and began doing his own events as a crew known as 'Urban People' across the whole of Italy. This earned him recognition and he earned a residency at Pacha, which in turn led to him getting DJ bookings internationally, and launched him on a musical journey around the globe.
Born and brought up in Torino, Italy, Stefano in his childhood displayed a wealth of abilities with music. He studied with passion classical piano, percussion, and drums, he loved his Chopin's and West African Djembe, but that figure of the disc jockey rearing the crowd proved more and more enchanting for the teenage Stefano. He wondered if those very electronic beats, so hard to find on '90s Italian radio stations, were going to open a completely new chapter in his life and then Bicycle Corporation evolved.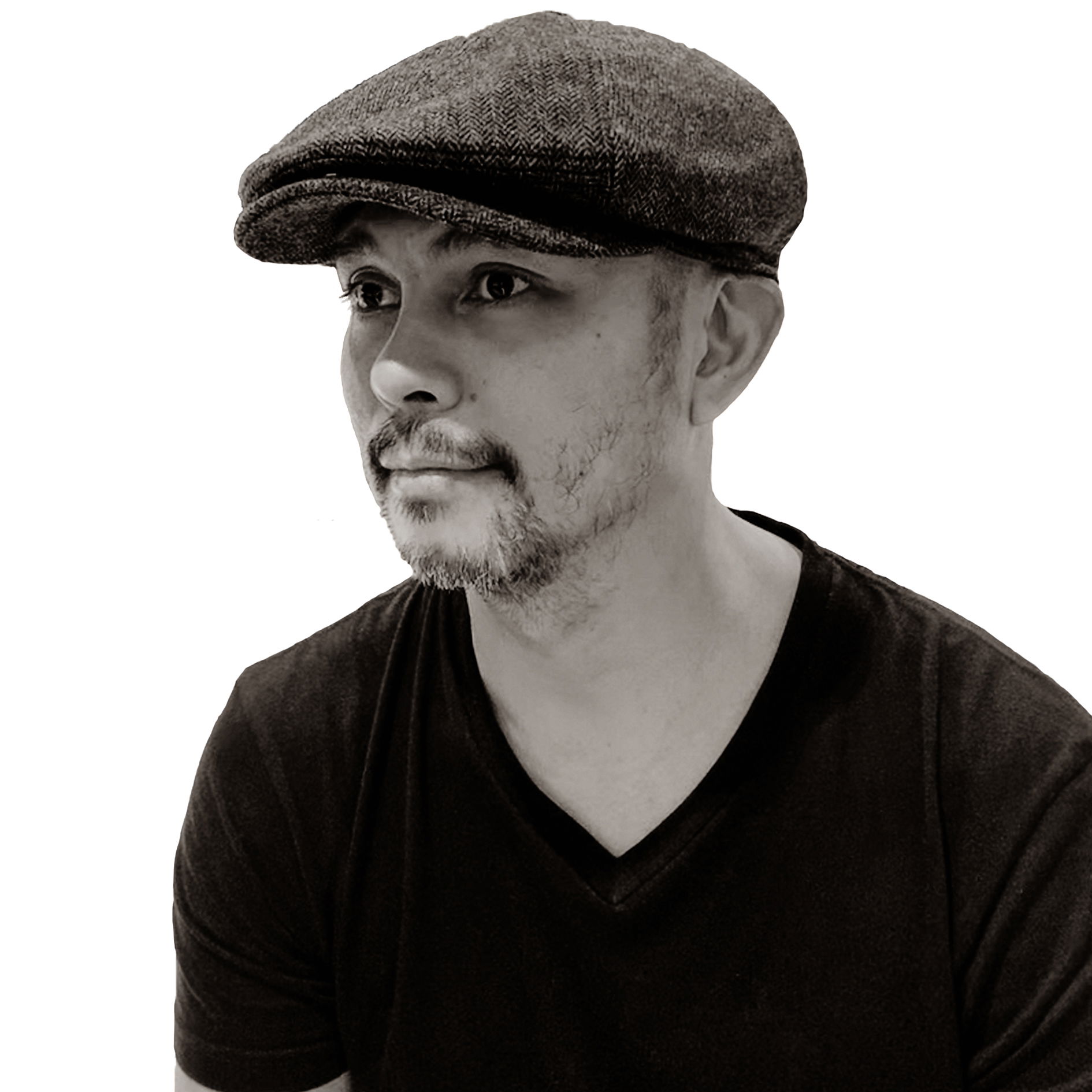 Guest DJ Herb Cabral.
This weeks guest DJ is Herb Cabral, Herb is a DJ and music producer from Manila, Philippines. Herb is part of a small cluster of house music and techno artists in the capital Manila including Deepgroove Collective, Footprints, Movement Sound System, Elements and Konnekt.
Being a part of these groups provide creative collaborations to keep Manila's scene robust and provide connection to the international scene. Before the pandemic, Herb has been a regular fixture in Manila's house and techno joints, bars and clubs along Poblacion, Makati like Topic, Nokal and XXX and in BGC district like Chotto Matte and Reserve.
His last international music festival gig was at Epizode 4 in Phu Quoc, Vietnam in December 2019. Some of his original productions and remixes have been released by house and techno labels such as Asia Music (Southeast Asia),Sayaw Records (PH) Funktrap Records (USA), Frameworkxx Records (The Netherlands), Berlin After Dark (USA), Jumpstereo (UK) and Celestial Records (UK).
This show was aired on Sunday 1st of August 2021, listen on the Mixcloud player below.
Bicycle Corporation guest DJ Herb Cabral 'Roots' 94 show 1st of August 2021.
Kevin Saunderson Feat. Inner City - Future (MK AW Deep Dub)
Blackcoffee Feat. Bucie - Turn Me On (incl. Raw Artistic Soul Mixes) (Original Mix)
Rumi and Solveig - So Far Away (Main Mix)
Julien Jabre - Swimming Places (Sebastian Ingrosso Re-edit)
Kleerup Feat. Robyn - With Every Heartbeat (Pete Tong & Dave Spoon Remix)
Dennis Ferrer & Jerome Syndenham - Sandcastle (Martijn Ten Velden & Mark Knight Remix)
The Martin Brothers - Stoopit
Ame - Rej (Pastasboys Club Mix)
Conjure One - Face The Music (Kaskade Club Mix Edit)
Studio Apartment Feat. Yasmeen Sulieman - Sun Will Shine (MK Mixes) [MK Dub]
Marc Evans - Given Me Joy
Mina Jackson & Born To Funk - USAY (Born To Funk vs Guy Robin Extended Mix)
Chocolate Puma, Bingo Players - Disco Electrique (Vocal Mix)
M.A.N.D.Y. vs Booka Shade - Body Language (Extended Club Mix)
Grant Nelson - Brave New World (Original Mix)
DJ Sneak pres. Dirty Sneakers - Coming With Da Sounds (Tom Flynn Remix)
Lustral - Everytime (Funkagenda Remix)
Mina Jackson & The Children - Pray (Mike Dunn's Blackball Vocal Mix)
Djaimin Feat. Crystal Re-Clear - Give You
Listen on Mixcloud here.